Dirtybird has partnered with She Is The Music to host a four-day digital festival called, 'Women in Music.'
From March 11-14, Dirtybird and She Is The Music will be partnering together to uplift femme-identifying dance artists across the globe via a brand new four-day festival that will be streamed on Dirtybird's Twitch channel. 'Woman in Music' will feature an array of veteran and emerging talent; all are bound by their love and appreciation for dance music. Gina Turner, Uffie, Nala, and Lauren Flax are just a few of the artists who will be performing throughout the course of the four-day digital festival which will be headlined by Mija in addition to her, 'Welcome To My House' bloc.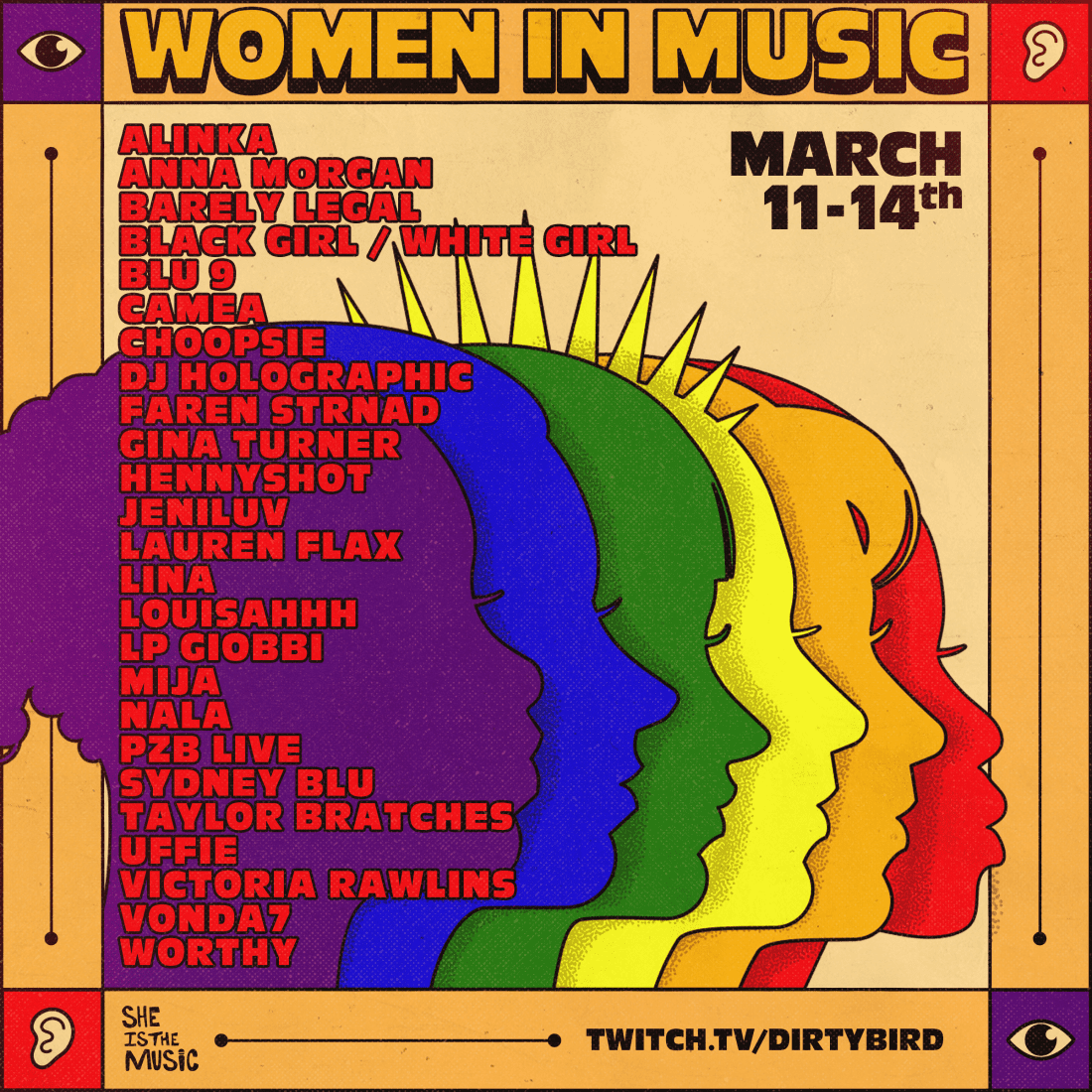 Beyond 'Woman in Music's' headliners, Dirtybird has assembled an impressive group of underground artists themselves who will surely perform a variety of leftfield house and techno. LP Giobbi, Worthy, Alinka, and Victoria Rawlins will help provide a wide variety of musical styles to the digital performances and Gina Turner will host a yoga workshop that will kick off the festival starting March 11. Femme-identifying fans are encouraged to contribute to the festival by sending the label a clip about what being a 'Woman in Music' means to them. A few of the video clips will be selected and shared throughout the festival.
There will be more extracurricular activities that will be announced closer to the event.
Make sure to subscribe to Dirtybrid's Twitch channel and prepare yourselves for a world-class digital festival experience like never before.
Feature Photo – Rukes