Prepare yourselves for the sweet, sweet Dirtybird invasion of Space Miami on March 29th as 30+ absolute ICONS deliver a treat to house and techno lovers. This 17-hour session begins at 11pm on Friday, and melodically escorts us all the way into Saturday afternoon at 4pm.
Justin Martin, Matthias Tanzmann, Shiba San, Walker & Royce, Ardalan and Rebūke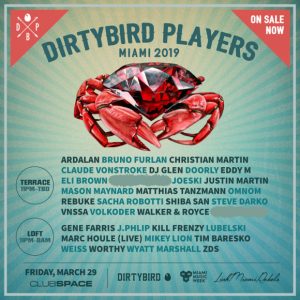 are scheduled to rearrange your minds and then reassemble them through that delicious bassline we all know and love. Walking into the Terrace for Dirtybird Players will be like walking into your grandma's house and smelling her homemade apple pie. This is home!
Claude VonStroke will be leading the pack, as always, and many special guests will soon be announced. With everyone and their mom in Miami for MMW, you never know who could show up. In the Loft you can find some more musical geniuses, including Marc Houle and Gene Farris, and cameos from up-and-coming talents like Desert Hearts leader Mikey Lion, Lubelski, and Wyatt Marshall.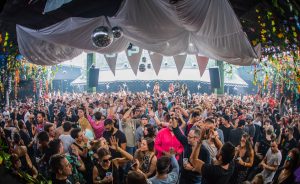 Delivering the only type of music guaranteed to keep you moving all night, the Dirtybird experience is unlike any other. Come feel like family with us this year, and witness the strong bonds that the Dirtybird artists share, as you dance alongside some of your best friends. With unannounced, surprise B2B pairings being cheffed up in the Dirtybird kitchen, this event will truly be delectable.
Click here for the Facebook event page, and follow Dirtybird here: www.dirtybirdrecords.com
www.facebook.com/dirtybirdrecords
www.soundcloud.com/dirtybirdrecords
www.twitter.com/dirtybird_sf