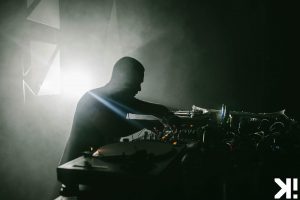 Recently I came across an artist whose sound grabbed my attention. It was strange but still loaded with bass, with a lot of strong UK garage influences. I was immediately intrigued, who the heck what this guy and how have I never heard of his work before?! I'm talking about the unique stylings of ENiGMA Dubz.
Formally James Vine, ENiGMA Dubz is a musical prodigy hailing from Birmingham, United Kingdom. His career began at the early age of 5 when he began taking Cello lessons. His talent was praised by many as he began to play in a number renowned orchestras as a teenager. This was also the time in his life where he began producing his own stuff.
Today, ENiGMA's style is known to be "quite diverse ranging from 'screwface' dubstep vibes to deeper melodic tracks."
"My passion for Bass and underground sounds has driven me in the Dubstep and Garage scene but I am also influenced by life and emotion," ENiGMA stated. "So the music I create can variate often from dark and heavy basslines to atmospheric synths, soundscapes and acoustic work."
What really sets this dude apart from everyone else in the industry is not just his extensive musical background, but his ability to put out hundreds of high caliber tracks; quality AND quantity.
He has released several full-length albums on different labels before finding his recent home with Sub Concentrate Records. He released his debut track 'Close Your Eyes' ft. Ghette on Sub Concentrate. Since that first single, he has contributed to annual Sub Concentrate mixes and dropped 'This Generation EP' with the label.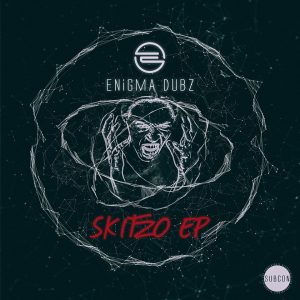 ENiGMA's fifth (and most recent) release with Sub Concentrate "Skitzo EP" dropped at the beginning of February. It features two dope AF disorienting dub tracks:
Skitzo
This track is straight weird, featuring grinding synths and super heavy bass lines. Vocals chime in about halfway through the song asking, "What did that make you feel?" My feelings during this song run the gamut; it's chill yet edgy. Haven't heard too many things similar to it before. The track removes you from reality into the deep dub world. A symptom of Schizophrenia is "withdrawal from reality and personal relationships into fantasy and delusion; also a state of mental fragmentation." If ENiGMA was going for that sort of vibe with this title track, I think he nailed it.
Star gazing
The intro to this track featured this eerie pan flute sound that soon morphes into strong, choppy bass lines. It's multidimensional and mystical; what I would imagine the soundtrack would be for a spaceship flying through the galaxy. You can really hear some of his deep, melodic style coming through on this track. I love when producers showcase their capabilities to get melodic on a tune without losing its strength. ENiGMA does that well.
In its first week since it was released, Skitzo EP quickly jumped to #7 on the Beatport dubstep charts… and he's not done yet. ENiGMA has released hundreds of songs on his Soundcloud and has teased to recently finishing up a couple projects and releasing a ton more.
Keep an eye on ENiGMA Dubz, I think he'll start to make his way further to the top this year.