Yesterday, Insomniac's founder and CEO Pasquale Rotella announced that for the first time ever Electric Daisy Carnival (EDC) Las Vegas would expand to include the entire Las Vegas Speedway. As the festival prepares to celebrate its 10th Anniversary at the Las Vegas location this coming May 15th to 17th, 2020, several exciting changes are coming forth to make this year the biggest year yet. As the most popular electronic music festival in North America, it was only a matter of time that the festival expands as the three-day event exponentially increases in demand.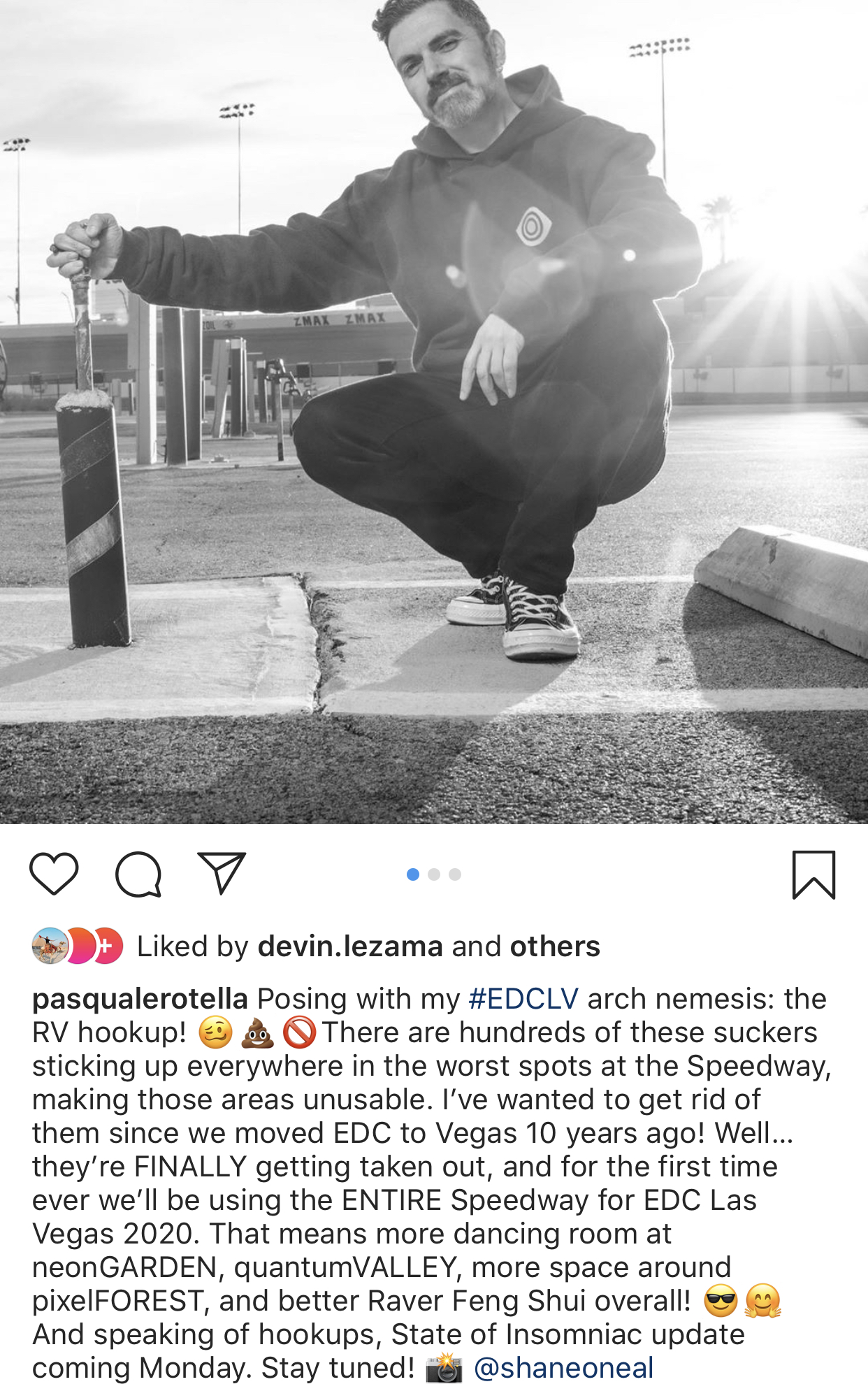 As of right now, the EDC Las Vegas Instagram page has nearly 1 Million followers as fans around the world tune in to the epic changes that await EDC Las Vegas 2020. The festival sold out the first-day official ticket sales opened, with many patiently waiting for their waitlist tickets to come through. To make more room for the festival and to include more guests, Insomniac finally got approval to remove hazards such as RV hookups that had been blocking the use of the speedway previously. This means that there will be more room for dancing, the possibility of additional stages, and more in store as the festival grows.
In the same announcement made today via Instagram, Pasquale also teased the release of more details and news to be released on Monday. Check back here on Monday for the State of Insomniac announcement…we gave a feeling this will be a big one!