Take a sip of Laura Patterson, better known as SIPPY, Sydney, Australia's very own bass queen. Patterson has taken the US by storm, dropping her latest EP, Captive all over the bass community, on Zeds Dead's respected record label Deadbeats.
Patterson hones unique energy with her heavy intellectual sound on Captive, bringing a refreshing and sophisticated taste to the bass scene. She takes listeners on a journey through wubs and emotion, leaving a deep warm feeling inside, that craves more. Patterson spoke with EDM Maniac recently about her new EP and her life throughout her growth as a musician.
EDM Maniac: What's up girl! thanks for chatting with us today. You are from Australia, but an LA-based DJ. How has your transition to America been?
SIPPY: What is good! Ah, no thank you. it's a pleasure to share with EDM Maniac.
It has been a journey for sure. Professionally – it's been amazing. I feel well conditioned, like I had been training for this and everything now comes a lot more naturally to me. Personally, it has been way more difficult than I originally thought it would be.
When I first moved, I wasn't able to leave the country, and my family also weren't able to visit. For ten months I was away from my friends and family, and honestly that really hurt me. It was extremely difficult moving here, such a big change with very little personal support. It was really tough, and really impacted me and my mindset. But, it was a huge learning experience.
EDM Maniac: You have grinded it out though. Taken your hard times, and used your energy productively. With music being your grounding and home, how long have you been studying and making music? 
SIPPY: I started playing piano when I was about seven or eight years old, and I was always playing around writing my own little melodies. At around 13 was when I started picking up guitar and drums. I was learning music through school, started bands and wrote our music and studied music all the way up to our final exams.
I started playing around with production about eight years ago, but I started taking it seriously about six years ago which is when I started at ICON Collective. Two years after that I decided to really give it my all. Music has always been a part of my life – just in different forms.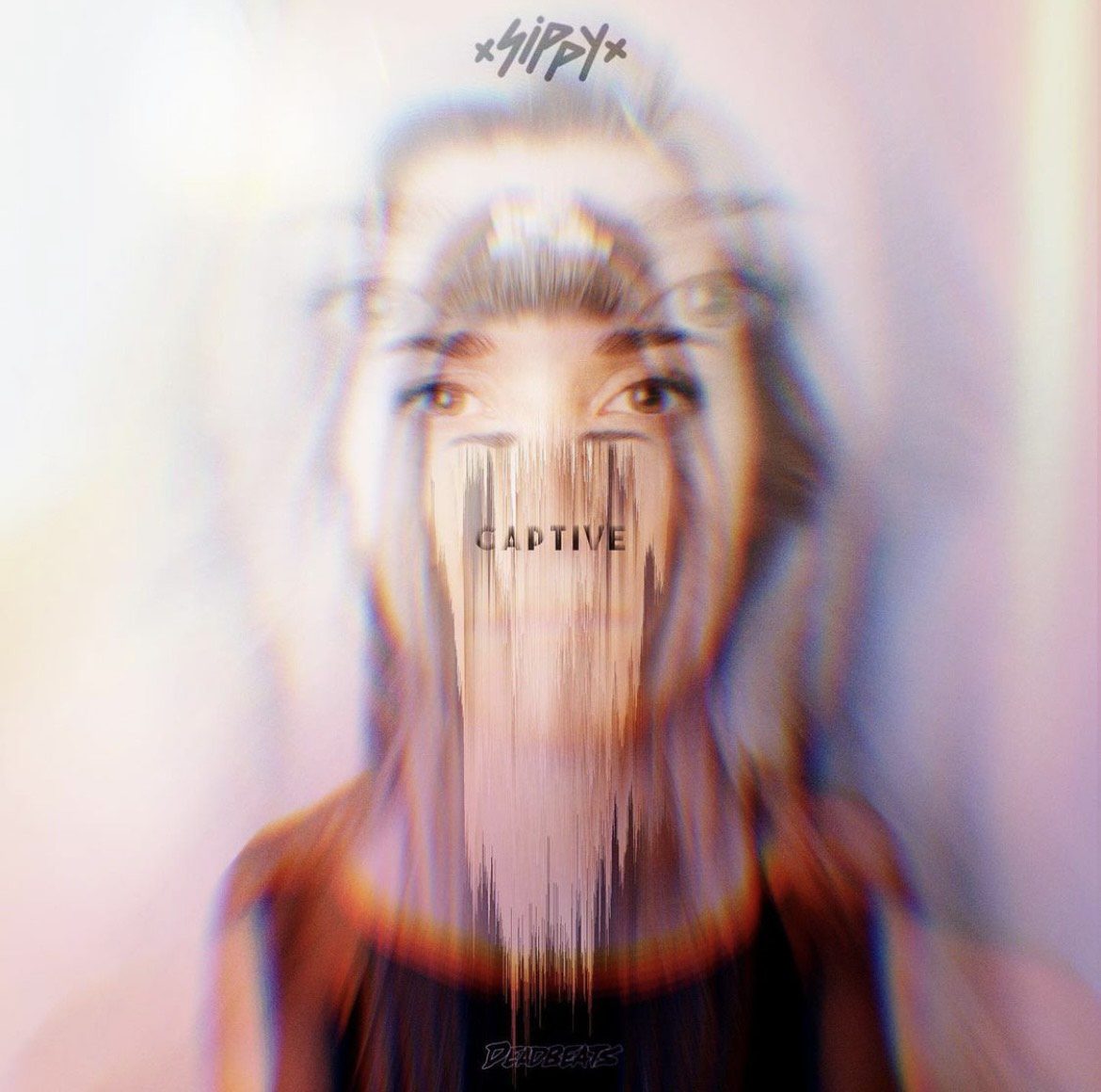 EDM Maniac: This EP has been released on Zeds Dead's label, Deadbeats. Can you tell us a little about how they have helped you evolve your sound and how your relationship with them has matured?
SIPPY: Honestly, I am so grateful for Deadbeats, but more specifically I am so grateful for Harrison (the label manager who is also my manager). We originally had a different single ready for release with Deadbeats, which was a bit more of a club friendly banger.
H and I were on a call discussing it saying it was all ready for release, and then he said to me "I mean, if you want, you can go weird and release something more experimental", and it just completely flipped my perspective. I went to the "fuck playing it safe" mind set.
Sure, I can pump out club bangers and they're great for shows, but where did playing it safe ever get anyone? I guess Harrison always encourages me to do me, to be creative and to experiment. You can see that through the Deadbeats releases. They encourage artistry and they support creativity.
One of the first things Harrison said to me when we were talking about working together was "what do you want to write?". I had never been asked that before, only "what do you write?". I realized in that moment he was interested in working with me because he saw my artistry and my drive. Something every artist needs to absorb confidence. 
EDM Maniac: Sounds like you have found a safe place to grow into the artist you see yourself being. What an incredible feeling. Can you describe how this EP makes you feel?
SIPPY: Honestly this EP makes me really proud of myself. A new feeling.
EDM Maniac: As you should, queen! Radiate that energy. The EP represents a departure from your normal dubstep step sound. Can we expect more of the sonic experimentation from you?
SIPPY: 100 percent!
EDM Maniac: So stoked to hear what you have brewing. Is there anything we can look forward to for the rest of the year? 
SIPPY: Another EP. Plenty of shows! Honestly it's a big six months coming up in terms of releases and shows. I'm in the process of creating a whole new set that is even more of a journey than my past sets – so I'm very excited for the next six months!
EDM Maniac: Keep driving hard, thank you so much for discussing your journey with us today, Sippy. Your energy is contagious and we are excited to see how you push it across the bass community in the future.
SIPPY: That is so nice to hear, thank you so much! The future is bright, I can't wait to make it rain with my sound. You guys are awesome.
Stream Sippy's Newest EP, Captive, here:
All photos provided by SIPPY