The newly renovated Brooklyn Mirage is making its mark on Summer 2022.
The Mirage is a part of multiple areas of entertainment space within the Avant Gardner complex on the outskirts of Brooklyn, New York. With two levels of general admission and the ability to get VIP, anyone can create their own incredible experience.
Prior to this season, the Mirage underwent multiple renovations. Before these upgrades, the Mirage had large pillars blocking the view from specific areas of general admission. The pillars have been removed this year, which allows a breathtaking view of the whole stage.
The Mirage is now home to one of the world's largest video walls as well. Th rounded layer of LEDs behind the stage is simply breathtaking, and it creates an unforgettable light show experience for anyone attending an event there. Being 200 feet wide, the screen allows everyone to be able to enjoy the pristine visuals no matter where they're standing. 
This is great for anyone that has a hard time in previous crowds or hasn't been able to see the stage due to height differences. There's also a secret bar that attendees can be on the lookout for, and a rooftop spot that overlooks the Manhattan skyline. Overall, the Mirage has more than plenty to do to keep concert goers entertained.
Musically, the sound system is top notch without being too much. All event goers know how loud some venues and festivals can be at times, and the Mirage sound system isn't overbearing. Even up close to the stage it's not insanely loud.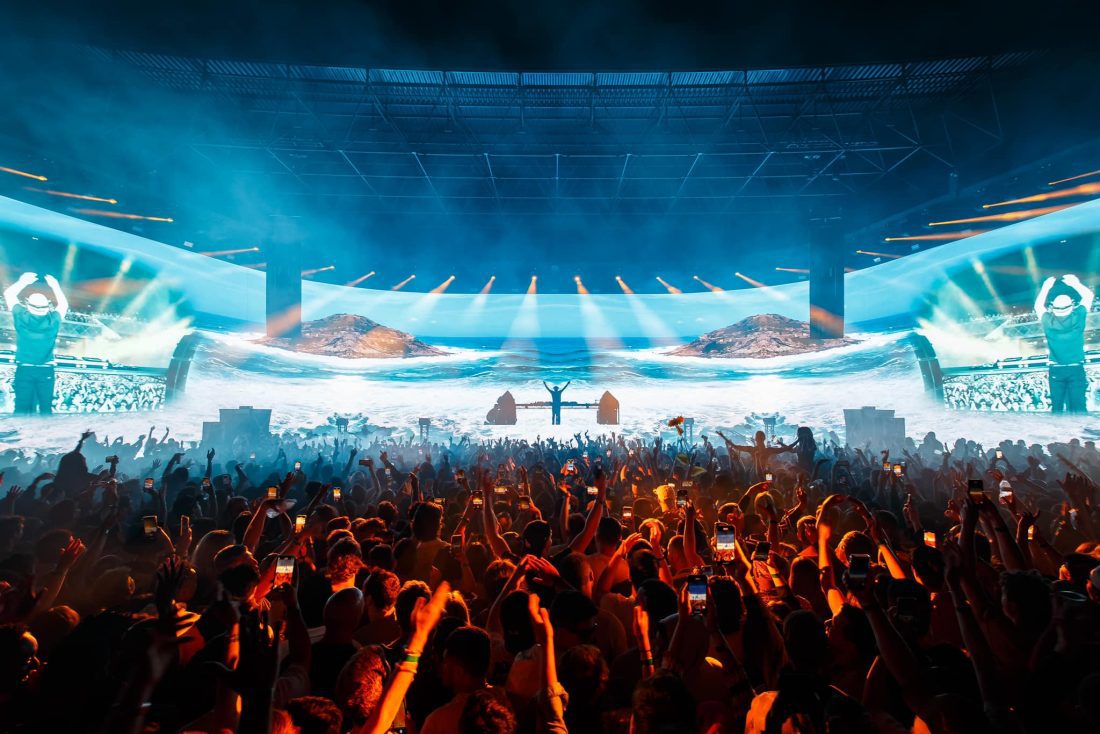 What causes more issues on the dance floor is overcrowding. For major headliners like Carl Cox there is just about zero space to dance between people. After the tragedy at Astroworld last year, we hope that attendees and organizers are more conscious than ever of capacity. Peoples lives are on the line. Thankfully there are multiple ways to exit the main floor and get to an area with space.
The Mirage has also changed the game for drinks, food, and merchandise as well. They have a food court that offers options such as pizza, sandwiches, salads, snacks and so much more. The food is really good and is great in case you forgot to eat before attending an event. There is even a seating area in the food court to eat and relax.
One thing that's different about the venue is their payment options. Attendees can pay by attaching their debit or credit card to the wristband they receive before walking into the venue. You can't swipe or slide or tap. Wristbands only when using a debit or credit card. It's understandable they are trying to avoid attendees losing or getting their cards stolen, but there are so many different  payment options these days. Why not allow everyone to use them all? Cash is allowed at bars, food court, and merchandise!
The overall experience at the Brooklyn Mirage is euphoric and unforgettable. This is a venue that creates core memory experiences that live on forever. It allows concert goers to escape reality for the night.
All photos provided by The Brooklyn Mirage
Additional words by Danny Padilla