Boo! Halloween 2022 gave us high expectations with an insane lineup, an amazing location, and the Insomniac stamp of approval but unfortunately, we were pretty disappointed.
The best part of any festival experience is meeting new people and making new friends but that was just not the vibe at Boo!.  The main stage of the festival, especially, was extremely crowded the entire weekend which led to people pushing and shoving without saying excuse me.
The crowd overall seemed young and inexperienced and very rude. PLUR values seem to be few and far between in the EDM scene recently and it is making us so sad for the future of EDM.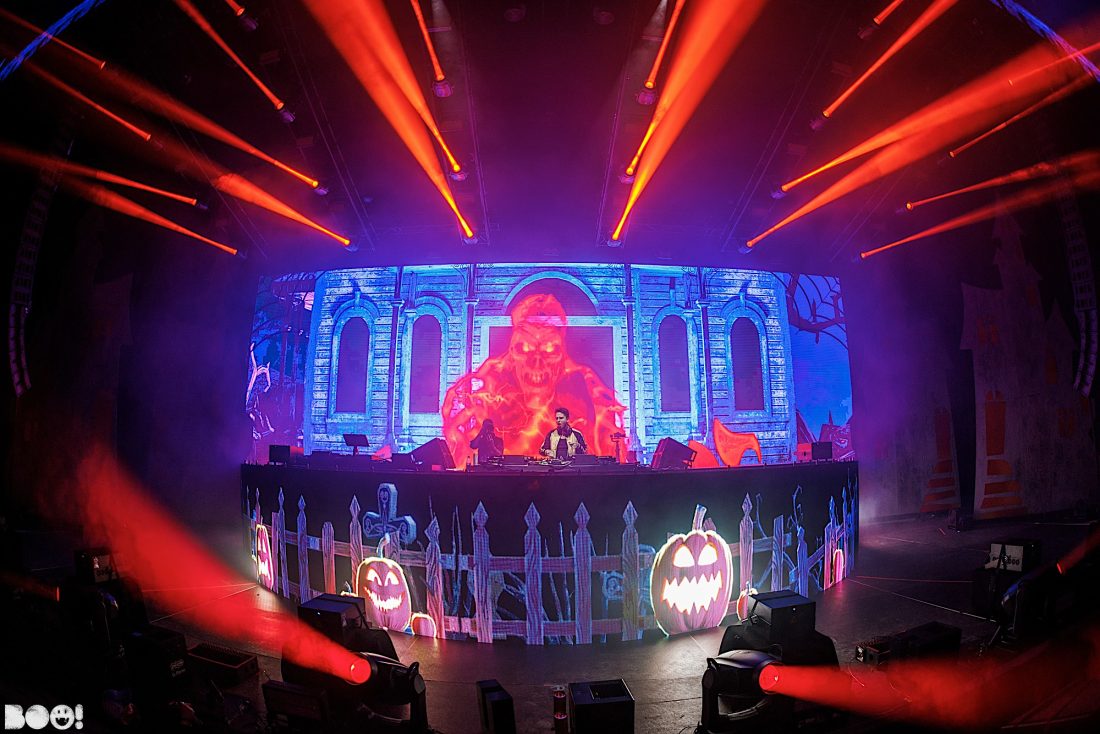 We did, however, love the production of Boo!. There were plenty of photo props for Instagram baddies and carnival rides for adrenaline junkies. The whole venue felt like a Halloween night at the fair (with better music, of course). The ambiance felt spooky and scary with all of the stages decorated to look like haunted houses.
We felt Boo! dropped the ball with the performers they hired to add to the stage presence, though. They had plenty of really amazing and talented aerialists and dancers dressed as cats, mummies and witches but they were on the sides of the stages and in dim lighting. We almost missed them altogether!
On the music front, Sullivan King and Jessica Audiffred to Kyle Walker and HI-LO, our EDM cups were full of bass and house, and everything in between. Insane high energy was flowing through Boo! from all of the artists. Sullivan King even dressed up as the Joker for his set and it was both amazing and hilarious. All of the DJs seemed to be having a great time.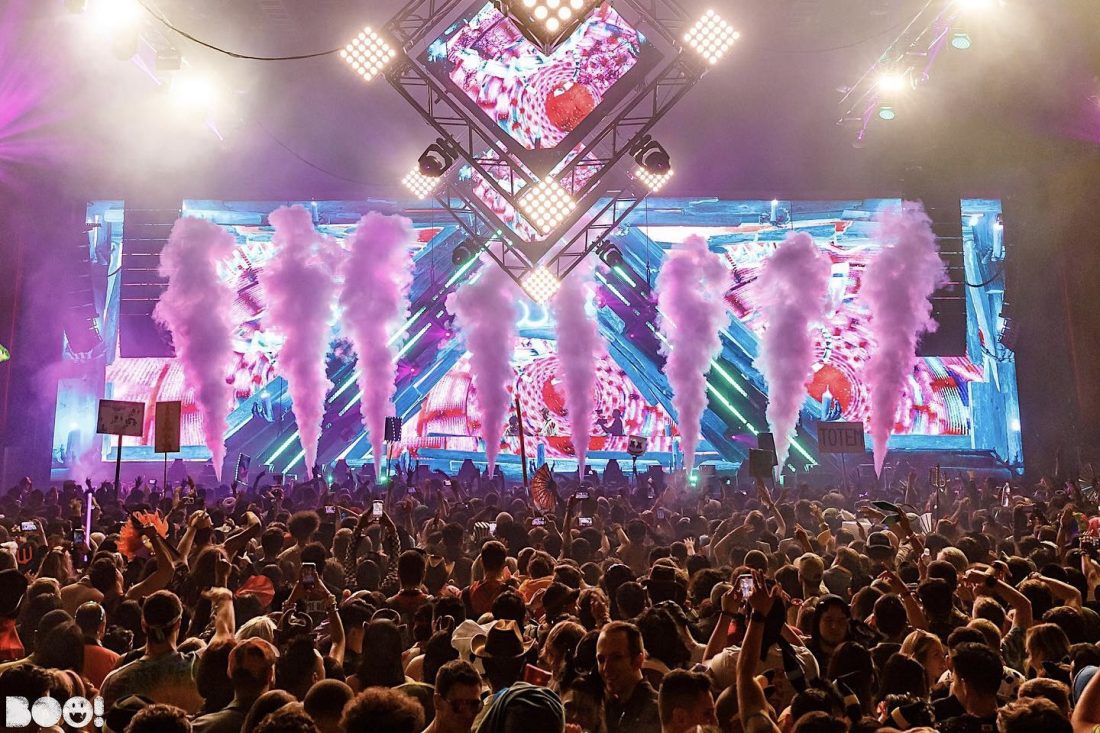 One thing that needs some major improvements is the flow of the venue. Boo! split its stages up between two floors of the WAMU Theater in Seattle. While this really reduced sound bleed, it led to a lot of frustration and time wasted in traffic jams trying to get up and down the stairs. This was a huge inconvenience and left us wondering about the safety of the festival if it's taking 15 minutes to get down a flight of stairs.
We can't discount how cool the venue was, though. Very spread out, with three stages and a silent disco plus a handful of shops and tarot card readers. The venue was perfect for a Halloween night, but some adjustments are needed.
The last thing we both loved and hated about Boo! was the bass stage. The Den of Darkness, as it was called, was put in a parking garage which led to an underground bass feeling. It gave EDM the coolest punk-rock, grungy vibes with hundreds of lasers bouncing off the ceilings and walls.
It just sucked because we couldn't see! There wasn't much room to lift the stage so unless you were front row or over 6 feet tall, you could say adios to seeing the DJ perform.
Overall, we were happy we went to Boo! but probably won't be attending again. It was spooky and fun but we would like to see some more PLUR and improvements to the festival moving forward.
All photos courtesy of Boo! Seattle Facebook page