Around this time of year, dance music devotees start to reflect on their event and music festival experiences of 2022. The nostalgia starts to kick in as the festival season slows down and special moments that were cultivated come flashing back. Just like pressing rewind on a videotape.
With the world slowly getting out of COVID restrictions this year, many were eager to get back to the dancefloor, travel to another country for a festival, or simply dance in a dark abandoned warehouse surrounded by strobe lights and sweaty bodies.
Here at EDM Maniac, we put together Festival Report Cards for each major festival we attend. The scores tend to range from an A+ to an F, and many attributes are taken into consideration: sound, production, energy, food, and more. The team took the time to look back at all the festivals we covered this year and handpick the ones with the highest grade.
Check out EDM Maniac's 5 top-rated music festivals of 2022:

1. Tomorrowland, Belgium: A+
"Tomorrowland is the premiere destination for any music lover. The incredible attention to detail at every corner makes this festival a must-attend. Because the festival attracts people from every country in the world (literally), your understanding of dance music and culture transcends to a new level of appreciation." – Devin Lezama, EDM Maniac + MANIAC BLVCK Founder

2. Electric Forest, Michigan: A
"Electric Forest is a must-go for anyone who loves the outdoors and great music! There are so many secrets to discover within the Forest and the energy is so positive. It was overwhelmingly welcoming and felt like home." – Esme Ortega Pham, EDM Maniac Lead Content Specialist

3. Dreamstate, Southern California: A-
"Dreamstate literally felt like a dream. Trance music has always been powerful. It's euphoric and puts you in a dream-like state where anything is possible. This is how Dreamstate felt. The vibes were immaculate and the crowd was extremely welcoming. There was so much PLUR. Everywhere. It wasn't as big as other main festivals like EDCO, Vegas, Ultra, etc. but it just had incredible vibes. The lineup was also killer – many trance legends. [It] included a lot of hard trance, psytrance, and techno. The only downfall was phone theft, which happens a lot at that venue." – Valerie, EDM Maniac Intern

4. Lost Lands, Legend Valley, Ohio: A-
Lost Lands, otherwise known as dubstep Disneyland, is every basshead's dream. Put on by Excision Presents, this festival is known for heavy-hitting dubstep, insane production, and art installations making you feel like you're raging in pre-historic times. The vibes are top-notch as headbangers get down to some of the biggest names in bass music. If you're a bass head, Lost Lands is a must-attend fest to add to the list! – Adrianna Tanner, EDM Maniac Communications Specialist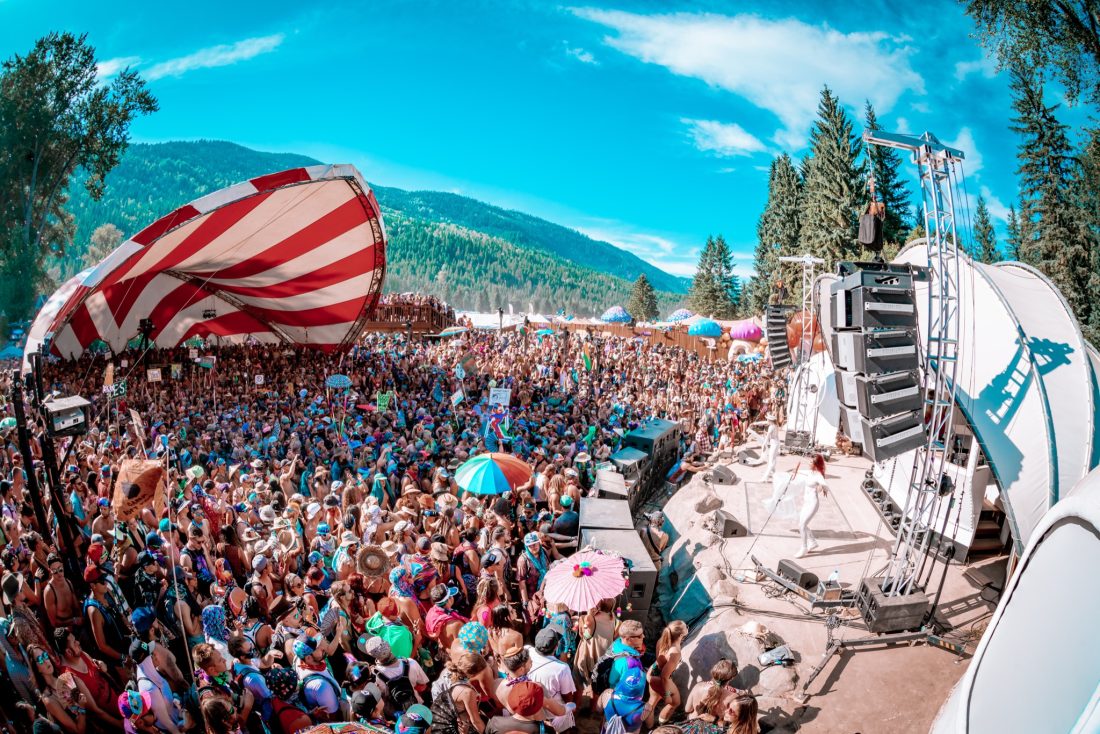 5. Shambala Music Festival, British Columbia: A –
"The second we stepped foot on the festival grounds, we realized that Shambhala was a festival like none other. As an independently run festival, the entire event has a community/grassroots feel; which is vibrant, friendly, and alluring. Every person we met – whether it be in line for a vendor, at a stage, or at camp – would treat us like a lifelong friend. The festival and stage production is legendary and definitely live up to the hype (Fractal Forest is what dreams are made of). Lastly, the lineup was refreshing, with a variety of talented artists in every genre." – Merinah Buller, EDM Maniac Writer & Content Creator