My very first festival was Electric Forest (Weekend Two) last year in 2017. It was probably the most magical experience of my life. So needless to say, I couldn't wait for loyalty on sale in December.
When the phase one lineup came out, choosing the second weekend was a no-brainer for my friends and I because of the line up was a little more bass heavy (that's our shit). I saw a lot of names I've seen before and am stoked to see again. But I also saw a lot of names that I haven't seen year but have been on my radar for a while now.
Here are ten artists that I've never seen live before that I'm stoked to see the second weekend in the forest: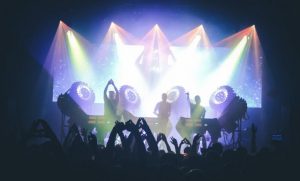 I found the Glitch Mob's music back in 2012 when I was still in college. I spent a lot of my all-nighter listening to Drink the Sea and We Can Make the World Stop. I also heard that they plan to drop a new album soon so I'm hoping to hear some of the new with their classics at Electric Forest.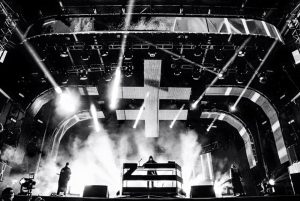 I went through a phase a couple years ago where I listened to a lot of chillstep and deep house before I fell down the riddim rabbit hole lol. I had this Pandora Station that had an awesome mix of Odesza, Blackmill, Purity Ring, Flight Facilities, Blue Foundation, San Holo and Zhu. Listening to a lot of Zhu putting together my annual forest playlist made me remember why I love his music. I think the forest set is gonna be a tear jerker for me… I get emotionally overwhelmed when I see a really beautiful set.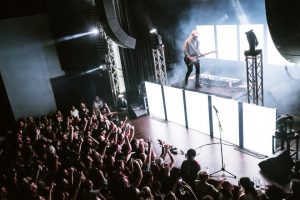 Another artist that was on that melodic Pandora Station of mine was San Holo. So I love going wild at festivals at shows just as much as the next headbanger but I'm also a huge fan of just vibing out to some beautiful, euphoric sounds like San Holo has to offer. Plus, I've heard really great things about him as a performer so I'm stoked to see what he has in store.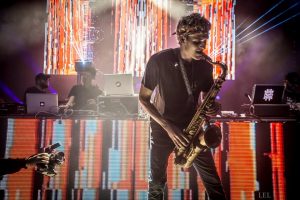 What actually drew my attention to GRiZ was his collab at Freaky Deaky with Boogie T, which is funny cause I feel like for most it's the other way around. I mean I had heard about him before but didn't start listening to his stuff till about November last year. I had a couple fellow friends going to GRiZmas up in Michigan last year but I took a pass and boy was I mad at myself for that. The entire weekend looked AMAZING especially the live band. Needless to say, I'm stoked to see him play at Electric Forest.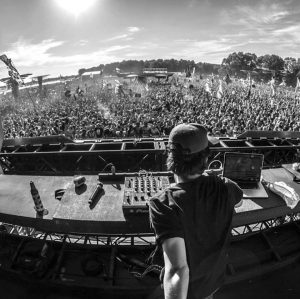 Alright so G Jones made it up to the top of my must-see list a couple months ago. I've been listening to his wonderful wubby glitchy style for a while now. He especially grabbed my attention with his most recent collabs with Nectar and Acid Disk EP. But it wasn't until a friend sent me a couple Snapchats while he was at one of his shows till I was completely sold that I need to see this dude throw down for myself.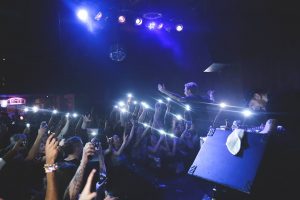 You ever hear a bunch of songs and not know who made them but then you look up an artist and you're like, "oh shit yeah I've heard this song before I love it!" That's how it went for me and LOUDPVCK. Pretty sure I first heard them on my trap playlist back in 2016 alongside Yellow Claw, Brillz, Grandtheft and Bro Safari. Trap is one of my favorite subgenres so I can get with the vibe they put down.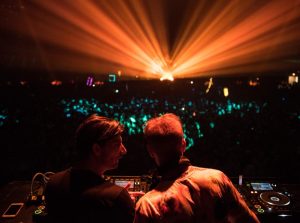 I've been watching all of the Wakaan artists real closely for the past couple months (cause honestly I think they're all about to blow the fuck up). He really grabbed my attention on the Wakaan 2017 mix, HYPNAGONIA EP and his recent B2B with Liquid Stranger on Excision's Paradox Tour. LUZCID is one of those artists who I think is gonna continue to grow and blow all our minds with his dope hallucinatory style. He's a perfect fit for forest.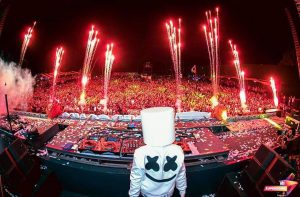 So even normies (in this case meaning people who aren't into EDM) know who Marshmello is. There's so much hype surrounding him I had to admit I was pretty excited to see him on this lineup. Like his music just makes me happy, I don't think I can listen to a Marshmello song with a scowl on my face. Plus I hear his performances are insane. I hope he's scheduled at the Ranch Arena (where other big headliners are) because it's the best stage production in all of the forest.
STOKED EPROM is on the lineup again this year cause I missed him last year. Dude has done a lot of stuff with G Jones too which is pretty dope. His super weird, underground glitchy sound feels like it just pulsates through my body every time I hear his work. Super hyped to feel that sensation in real time this summer.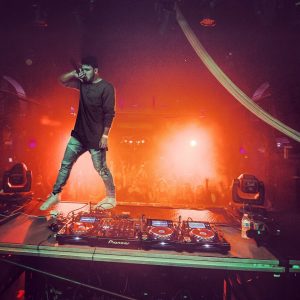 This guy has a special place in my heart for a couple reasons. First, he's a fellow Ohioan but more so, he made a super tough decision last year between school and D1 athletics and his music career. I'm so glad he made the choice to follow his dreams and his music career because I get to see him this year now in the forest. I adore his sound with the fun heavy basslines and melodic synths. I think he could be the next big thing guys.