With the start of a new year, SUTRA (one of the hottest venues in Orange County to attend if you want an up and close musical experience with your favorite DJ) welcomed us for the one and only "unicorn slayer", Markus Schulz. As always Markus has proven to capture the hearts of music lovers over the world with his out of the world hits, his radio show Global DJ Broadcast, and being one half of the New World Punx. This highly anticipated sold out show was one not to miss.
As the EDM Manic team ventured out on Thursday night with excitement, we were blessed that Markus took the time before the show to sit down and have a chat with us and even provided some exclusive details on his upcoming 'Scream 2' new album tour, his departure from (former label) Armada, and an insight of daily Markus life.
You can check out our full interview below, and the review of the show here!
Markus Schulz, Orange County, California 1/9/2014
EDM MANIAC: Markus, welcome back to SoCal!
Thanks, it's one of my favorite places in the world!
EDM MANIAC: We have a fan question  from Alic, and his question was  "what were some of the influences for the new album Scream 2?"  
Well actually Scream 1 was the biggest.  When I finished Scream 1 usually when I finish an album I feel closure, but after I finished, I still had so many more ideas and so many more things I wanted to explore, so for me it was a continuation. I was excited, I just kept going, and after I finished [Scream 1] the studios sessions continued, and that's really why we called it Scream 2, because it was really inspired by the first one. I had so much excitement for what I was doing. It's a proper sequel.
EDM MANIAC: What tracks can we expect on the new album?
You've already heard 'Destino' and 'Remember this', there's another ID I've been playing in my Prague set from Transmission that's also one of my tracks. There's a track featuring Adina Butar that's on there as well. There's a lot of tracks on there people have already heard that they don't know is me. You'll know in a few weeks I'm sure.
EDM MANIAC: A lot of fans want to know.. can we expect another open to close set in LA?
Absolutely. I think LA never has to worry about that, I will always do it at least once a year. It's a very special place for me. I've gone through some management changes so there's new energy and new people around me and the open to close solo set is still one of my ideas that I love doing. We're just sorting out all the details.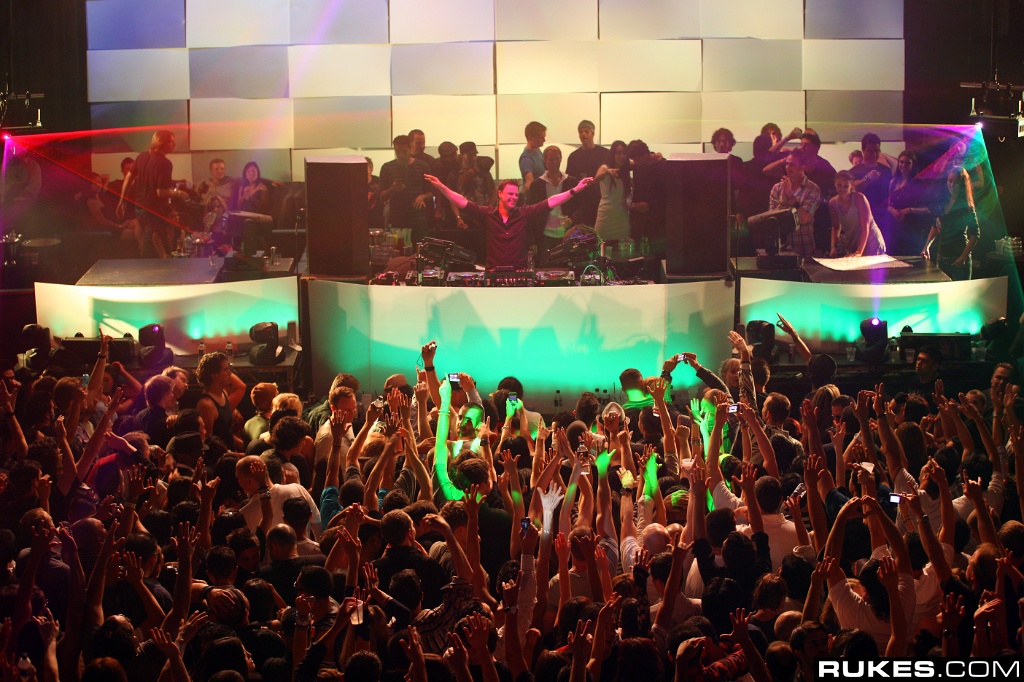 An open to close set Markus Schulz set at Avalon in Los Angeles
EDM MANIAC: Describe what 2013 was like?
It was a fantastic year! A lot of things went on behind the scenes. It was stressful; I'm relieved a lot of it's over, but not in a bad way. There was a lot of chances that I took and that are now starting to bear fruit…leaving Armada, Coldharbour going independent… these are all big steps but they are so rewarding now. I was so nervous at the time. It was a fantastic year. 2014 is going to be even more amazing. I have a team of new people and new energy. And I'm so excited about what's going on. And I love all the guys at Armada. It's a new beginning… and there's so much optimism now.
EDM MANIAC: What can we expect in the process of the new album launch?
The launch of the album release parties pretty small, and then we're going to announce a big tour that will happen in the Spring time.  We're putting all that together now and it's really exciting, the whole process.
Grab tickets to Scream 2 launch parties in your city

here
EDM MANIAC:  As a person, we've watched you grow.  How do you feel like you've grown? Has your sound changed?
I don't think my sound has changed, it has evolved. At the same time I've always been against the grain and been unique. I don't claim to say that the Markus of 2013 sounded like the Markus in 2005, but at the same time I think my sound is just as unique as it was in 2013 as it was in 2005. I don't follow trends and I follow my own thing. With Ferry and I we just wanted to have some fun, trance can get too serious and listen, I love the melodies there's nothing more  that I love more than listening to trance music as I'm riding my bike or driving in my car. When I go out, sometimes I want to forget the world and have a great time. It's almost like, I remember this: I love all the alternative stuff. I went to see The Cure. I fucking love The Cure. I left depressed. All the songs I loved listening to them, but seeing them in concert, I was super depressed after. I told myself, I never want people to leave my shows feeling depressed. It's a feel good moment; I want people to leave my shows feeling good. But everyone knows I can be a little on the dark side.
EDM MANIAC:  Who's going to appear on the new album? Any special appearances?
There's quite a few. Here's one, here's an exclusive… this girl is a really good friend of mine, she's legendary DIVA, everyone knows who this person is. I've always been a good friend with her and I think people are going to be shocked to hear I did a track with CeCe Peniston. We both lived in Arizona, and we've known each other for many years.  She's a legend. She's like Janet Jackson and she's on that level. I love her.
EDM MANIAC:  Would you like to say anything to your fans?
The fans out here in SoCal and all over California, you guys have been so amazing. I've said this many times. The best scene is right here in California. I'm really proud to be a part of the scene here. Here in LA, you still have a lot of tourists, but it's different. If it didn't take so long to fly here from Europe I could live here!
EDM MANIAC: How was Transmission?
It's  a dream for me every year. It's just one of those events where the production and the sound is so amazing that when you're on the stage you know and you feel like this is an amazing show.  Transmission has a lot of lasers and stuff that you can't do here. In a couple of words: imagine this, all these festivals have all of these stages. Transmission is one stage, one area and everyone is unified. That's the picture for you. You can just imagine. Everyone's there for one stage, one stage, not five stages where you wander. One incredible production, when you see it and hear it, by the way, there's a new function one, the guy who makes it, the new generation is coming out and they debuted it at Transmission in this arena. It's outrageous. The original has a smiley face EQ, heavy on the bass, heavy on the highs, this one is still heavy, but it's got a mid bass punch that leaves you breathless! It's much cleaner and I'm super happy with the new Funktion One!
EDM MANIAC: Busy year ahead, anything you're looking forward to?
I'm looking forward to the festivals and continuing with the new energy I have around me.  Everything feels fresh again, and right now everything feels exciting!