The debut of PROPER –– San Diego's newest house and techno NYE installment from FNGRS CRSSD –– had devotees waiting on the edge of their seats for new years eve.
As 2022 came to an end, the anticipation boiling up finally evaporated as attendees walked through the gates of Petco Park and into house and techno central. We felt the vigorous and celebratory energy as we bounced around new festival grounds.
Under stormy conditions and in true FNGRS CRSSD style with branded "House x Techno" bomber jackets, San Diego welcomed 2023 dancing in unison under its majestic skyline.
Vibes: B+
The energy at the newfound Proper NYE was high-spirited, celebratory, and refreshing! We met many amazing attendees who vibed with us on the dancefloor, or as we walked through Petco Park to the next stage. There were plenty of "excuse me's" and respect for space (with a few pushes and shoves here and there, of course).
Although we got hit with rain and wind, the vibes stayed positive, even during the long security lines. We saw various ambulances lineup outside, ready to provide the necessary support, but we didn't see anyone too intoxicated, or not holding down their own.
All weekend, the rain was met with cheers and satisfying musical drops instead of complaints, and it made it all more enjoyable.
Venue: C
Where do we begin… security was a mess on day one with a massive traffic jam getting through the GA entrance with NO clear lines. This bled into day two, but attendees had a better idea of what was going on by then.
The lines moved fairly quickly, but disorganization was present. They tossed allowed items like unopened gum and chapstick on both days, and certain securities followed restrictions others didn't (we feel this should be consistent to avoid frustrating situations).
We appreciated being on the field for the mainstage, and it was nice to hide out under the stands during the rain or head into the stadium for cover.
The terrace stage (third stage) was super tiny and incredibly difficult to find but had a lovely view of Coronado bridge, and the Park stage was nested well in its area serving darker and heavier sounds! The hills just made it a bit difficult to dance.
On day two, there was a moment before Kaskade Redux, where security randomly closed one of the stairs areas to not allow attendees in without an equal amount being let out with no explanation. People got separated from their groups, and they physically grabbed someone who got passed them to not be separated from their girlfriend.
All in all, the heaters on the floor were convenient, there were plenty of drink options and restrooms available (with long lines in peak areas), and many places to hang out outside of the rain.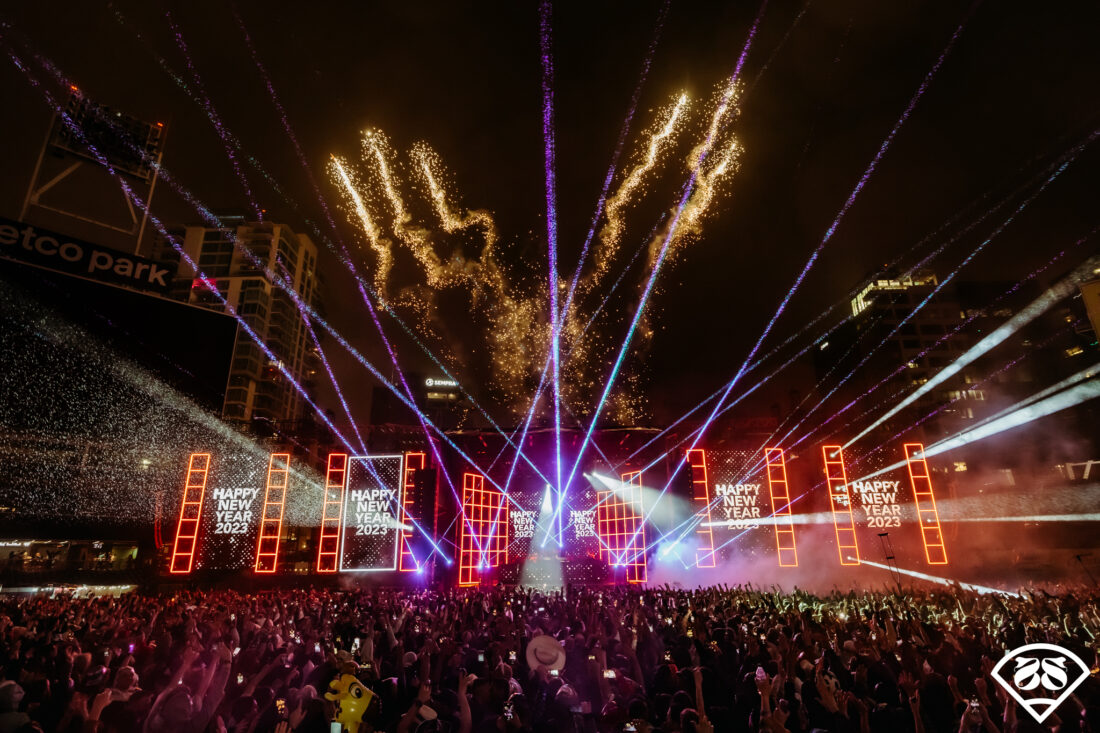 Production: B+
There was no sound bleed between the two largest stages that faced back to back despite them being so close to each other, which left us surprised! And the simple yet bright lights of the Park and Field stage really put a focus on the music. The Field put out more lasers, but nothing too overwhelming or distracting.
The sound was loud and filled with bass at all stages, and you could stand as far back as you wanted and still be hit with that wall of sound. But on day two, the sound at the field stage seemed quieter as the day went on. Fireworks were also a wonderful touch given that we were welcoming the New Year!
Music: A
This lineup was the first of its kind! FNGRS CRSSD is recognized for bringing some of the hottest house and techno acts in the scene to San Diego, but they expanded their horizons with this one.
Names like Jaime Jones, Kaskade, Kevin De Vries, Mark Knight, Tinlicker, Loco Dice, Sofi Tukker, Chris Lake, and many more, showed up to throw down with their best and welcome the new year on a groovy note. The lineup read like a "best of the best" list of FNGRS CRSSD alumni. 
One thing we'd like to see more of in the future is more female acts on mainstage. We just saw two female acts, Nora En Pure and Sofi (of Sofi Tukker), on the mainstage this time around.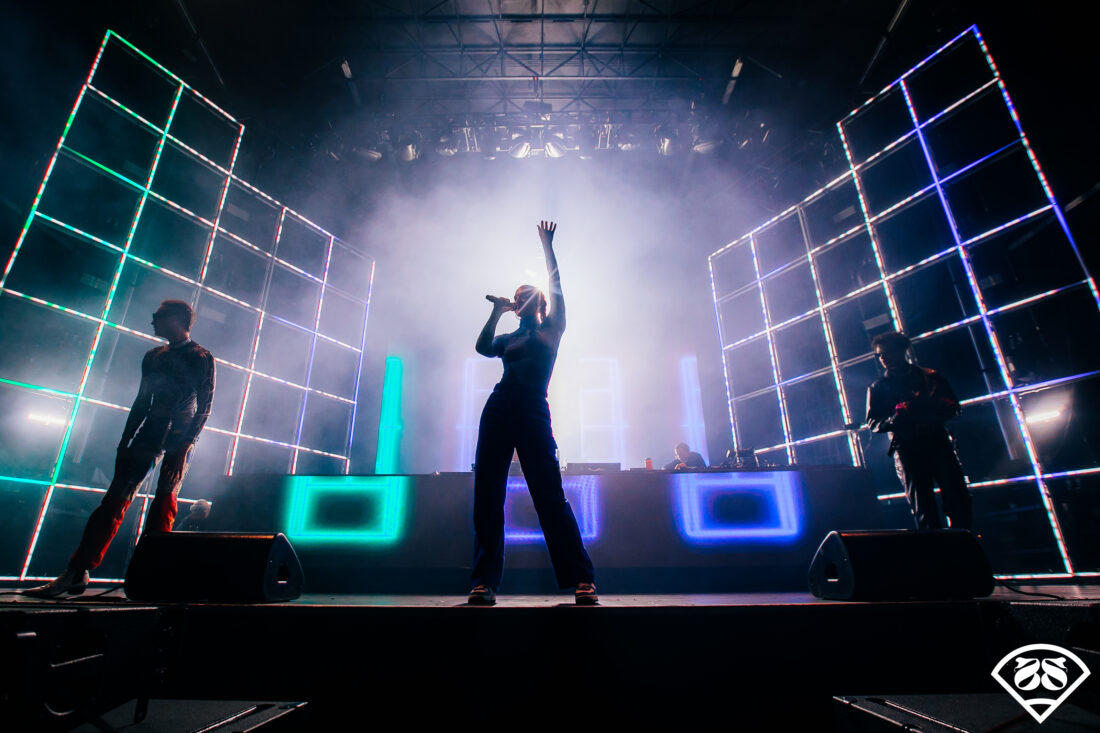 Overall: B
All in all, we give the new San Diego festival a solid B. FNGRS CRSSD is infamous for bringing sought-out house and techno acts to its hometown, but PROPER is still a work in progress with grand potential to be your next favorite NYE event.
As we made our way out the Petco Park gates, echoes of FNGRS CRSSD devotees anticipating their return to PROPER NYE embraced us. It's safe to say that San Diego welcomed 2023 with taste.