Enamoring sax virtuoso GRiZ is returning to Colorado this September for another round of GRiZ Rocks, his funktastic annual event at Red Rocks. Each year GRiZ succeeds in delivering delicious satisfaction to his fans with an amazing light and visual show, a performance trumped only by his unmatched, unique blend of electronic and neo-funk sounds.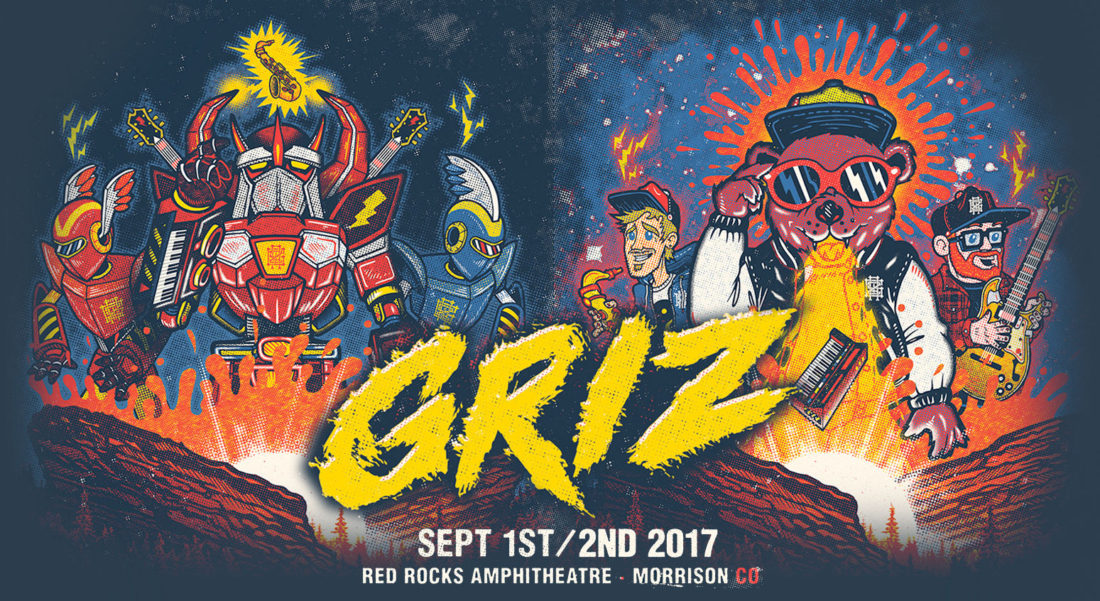 This year, GRiZ is unveiling a host of new additions to his signature Red Rocks run. For the first time, GRiZ Rocks is expanding to a jam-filled 2-night event running September 1st & 2nd, allowing fans to marinate in good vibes and electro-funk rhythms for an entire weekend. Each night promises a different experience, with the first evening setting the stage for another, highly anticipated new addition: A GRiZ Live band.
You heard right: GRIZ LIVE BAND.
Fans familiar with GRiZ's improvised saxophone riffs and impromptu jam sessions with guests onstage understand the organic beauty that lies within any GRiZ set. The debut of a fully-equipped band further elevates this experience, bringing live instrumentation and production together on one stage.
GRiZ and his band members won't be the only acts grazing the Red Rocks stage. In true GRiZ fashion, he's invited some of his friends to join him for the weekend, encouraging us to be on the look out for announcements on opening acts and a few surprises closer to the September show dates.
GRiZ Rocks 2017 is sure to be a spectacular event. With pre-sale tickets sold out in just under five hours, fans are hungry for a taste of what GRiZ is bringing to Colorado this fall. This is sure to be an earmarked highlight of 2017.
GRiZ Rocks 2017 General Sale Tickets go on-sale April 1st.
Tomorrow… I feel like I've been waiting my entire life to do it like this. Sept 1 & 2

Posted by GRiZ on Monday, March 27, 2017
Featured Photo by Sam Deen