The lineup is out for the monster return of HARD DAY OF THE DEAD in Los Angeles. Six years later, the festival is returning to the heart of Downtown Los Angeles at the newly renovated LA Historic Park with a heavy hitting lineup. 
This year will be a special one, as it includes unique live performances that will mark it's dramatic return. Iconic French Duo JUSTICE will perform their last live show in the foreseeable future at this year's festival, and KNIFE PARTY will also be back to bring their ferocious sound to the LA Skyline as a their stunning backdrop. 
Dirtybird stars Shiba San, J. Philip and OMNOM will also takeover "Stage 2" for some filthy sets you won't want to miss.  You can check out the full lineup below.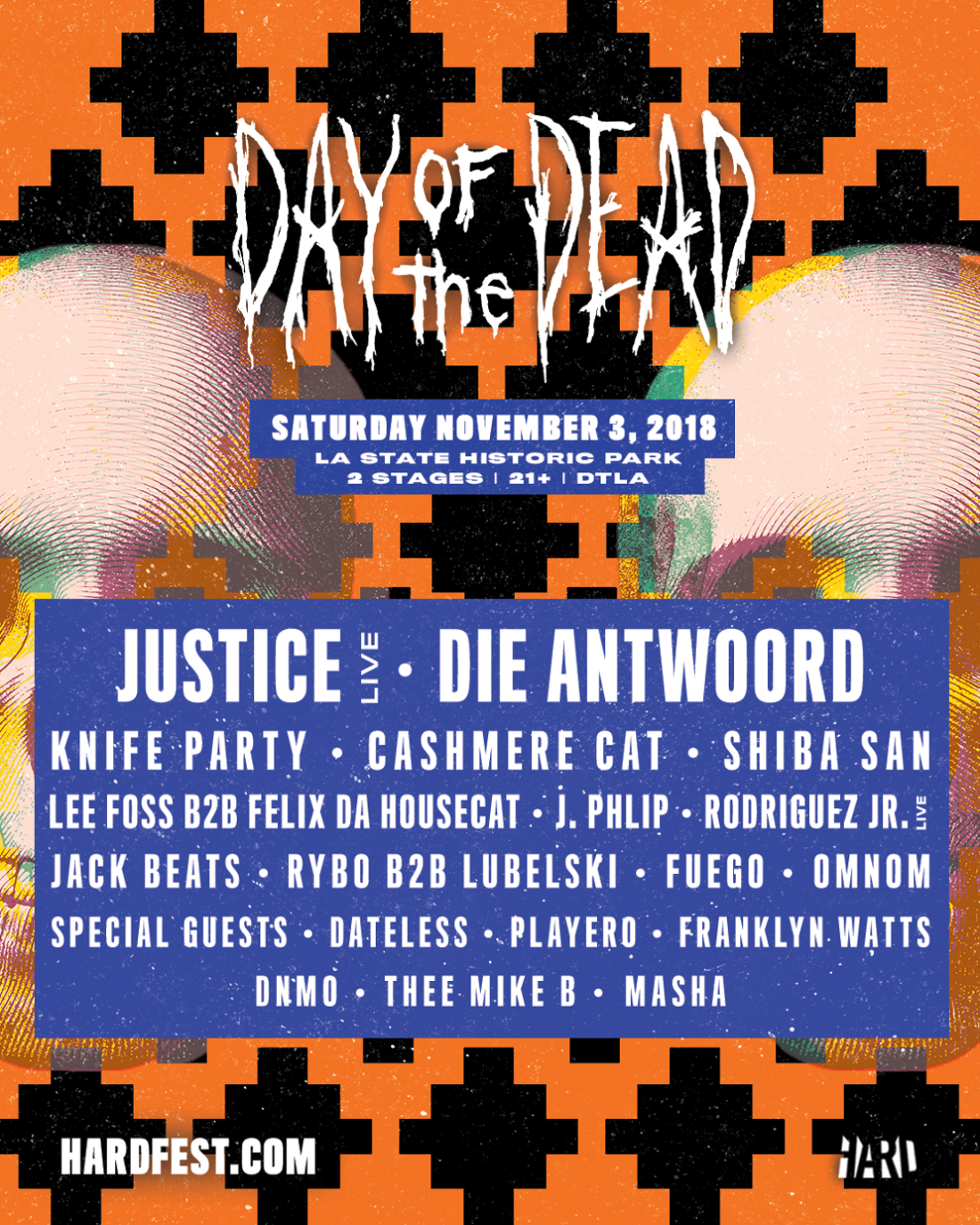 2018 LINEUP BELOW
Live Stage
Justice (Live)
Die Antwoord
Knife Party
Cashmere Cat
Fuego
DNMO
Thee Mike B
Stage 2
Lee Foss
Shiba San
Rodriguez Jr. (Live)
J. Phlip
OMNOM
Rybo b2b Lukelski
Dateless
Playero
Masha