This past week has been an exciting one for fans of Robbert van de Corrupt, professionally known as Hardwell. Approximately two years ago, the superstar DJ and producer announced his unexpected retirement from touring in exchange for a respite from the pressure of touring and to focus on creating music in the studio. Beloved by fans around the world, the news broke the hearts of many as one of the world's top DJs left the scene. Since 2018, Hardwell has managed to stay out of the public eye until his first interview January 30th on the Revealed Podcast. During the interview, Hardwell stated that he is enjoying his time with friends and family while taking time to "reset" as a DJ.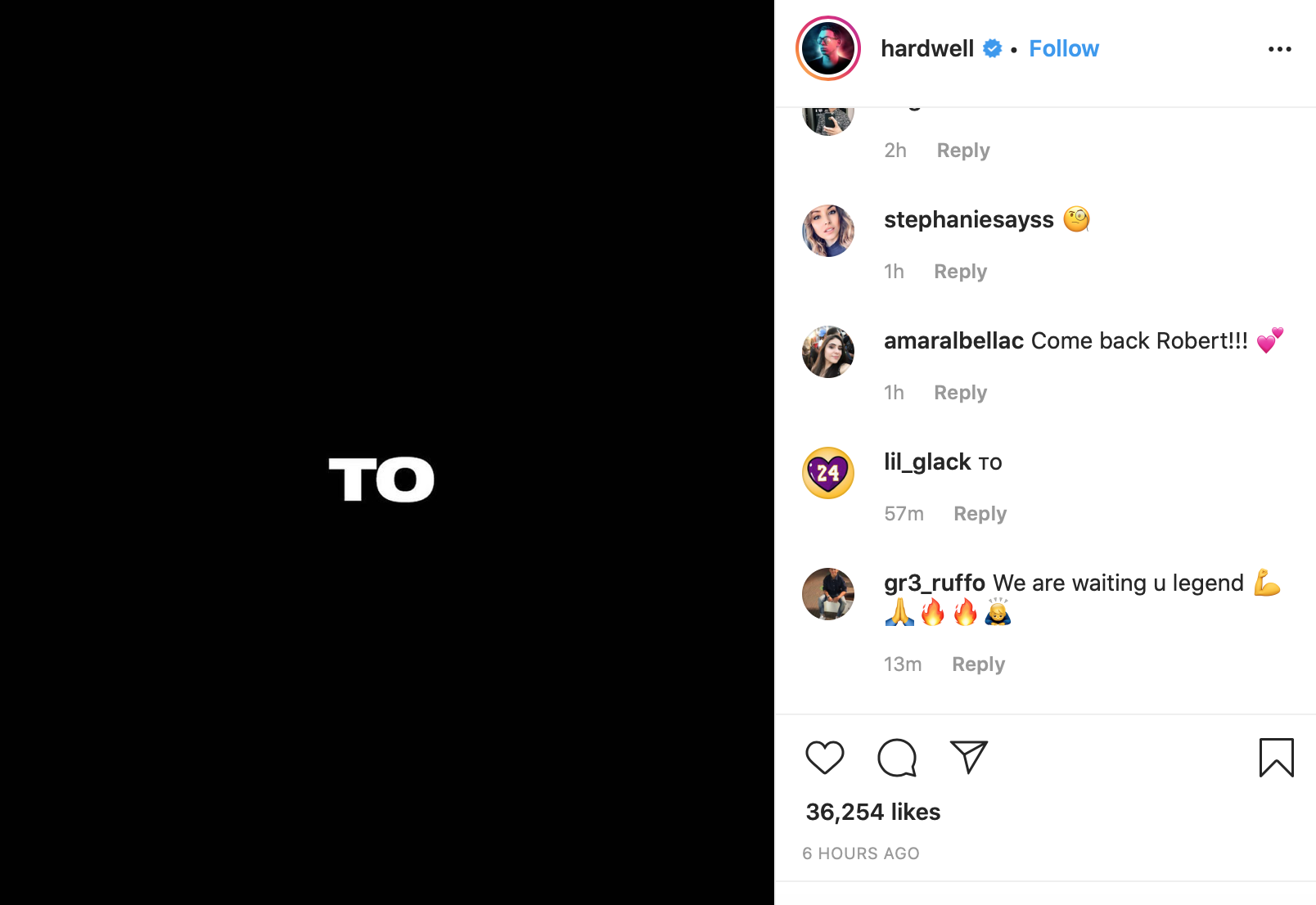 This surprise interview follows the release of a special album comprised of his greatest hits titled The Story of Hardwell. The album pays homage to his most popular works, providing hours of play time featuring favorites such as "Spaceman" and "Never Say Goodbye." Then this morning, Hardwell teased the potential of even more exciting news via Instagram with a series of three cryptic posts that state "To Be Continued" when put together. At the same time, his website was changed to remove the tours section from his site. Previously, the page featured an empty world map.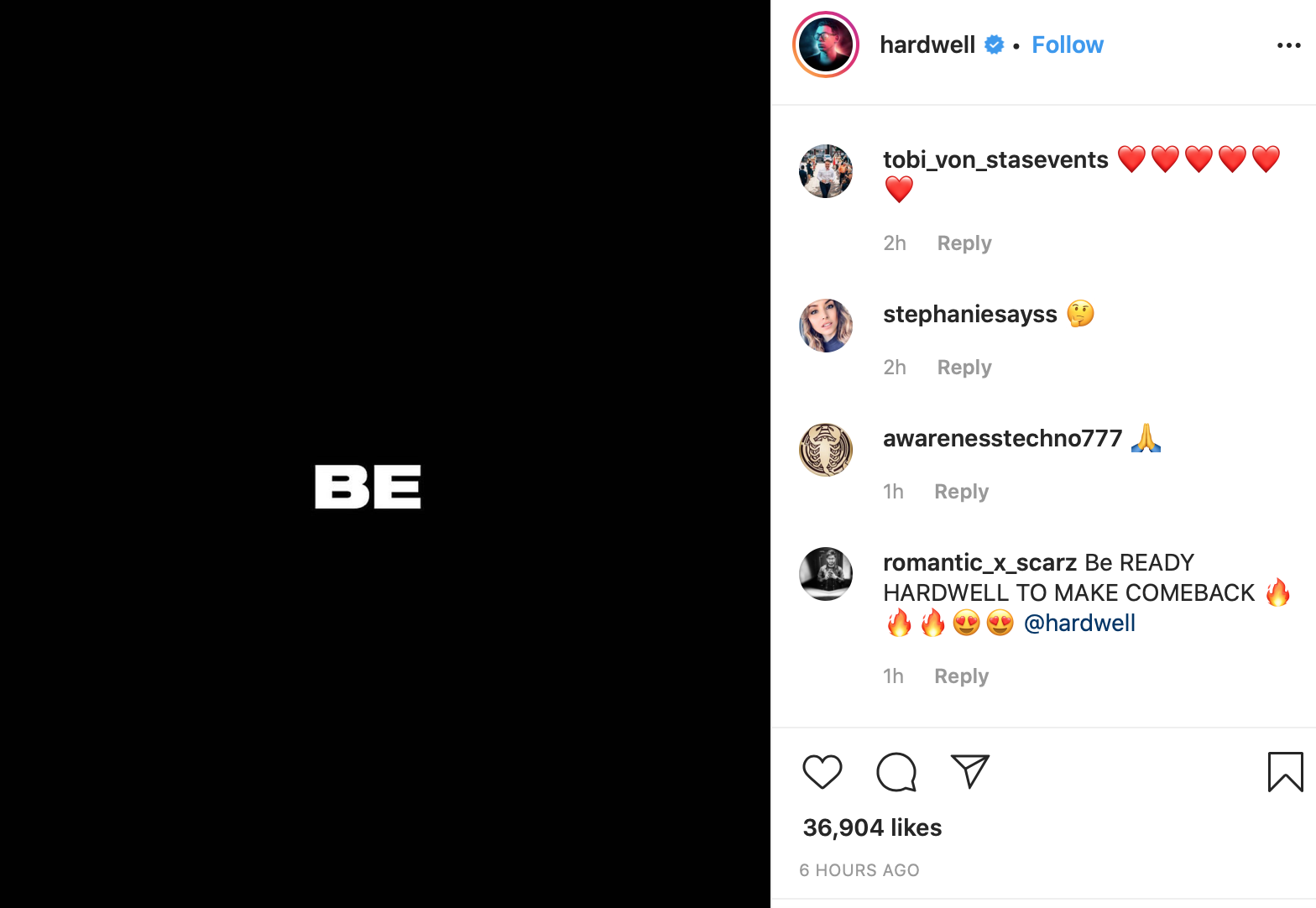 This has left fans wondering what Hardwell has in store for 2020 aside from his first interview since retirement and the release of an album. Some fans are speculating that Hardwell is set to return to the performance life and take the stage once again. Others believe he may be planning at return to the festival scene with a surprise performance at Ultra Music Festival this March. Until then, we can only hope for a Hardwell return. "To be continued"…stay tuned for updates!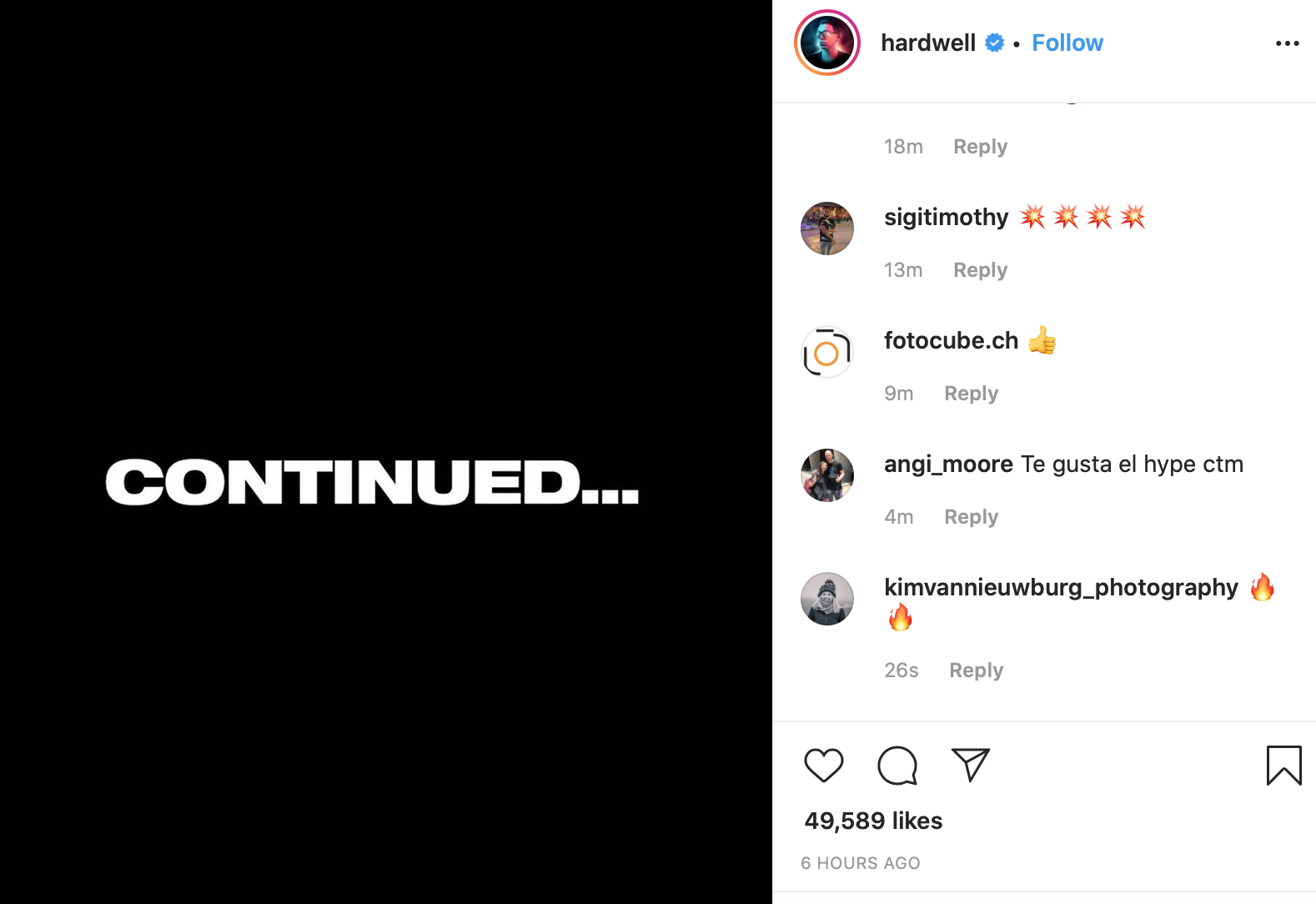 *Images via billboard.com and Instagram