"The Story of Planaxis" may now be history, but the memories from Tomorrowland's two-weekend fairytale will live with us forever. Our time at Tomorrowland 2018 was nothing short but wonderful. It was a weekend filled with glorious melodies and incredible moments that we're still piecing together.
As we're sitting back basking in all of what we experienced at Tomorrowland, we thought we share a magical story that unfolded during Tomorrowland's glorious first weekend.
This story is about a married couple, who like many, have their share of ups and downs. It's about a lifetime friend who is a bit older than us and sometimes, is like a father to me. He's in his mid 40's and runs a successful technology company.
One evening we were having a drink at his place and talking about life when I started talking about last year's Tomorrowland. We got him so excited, showed him the after movie and few of Tomorrowland's live set recordings. He got so excited and immediately said he would love it if he and his wife could join us next year.  A few months later, we were lucky enough to receive a link for Tomorrowland's friendship garden, which allows a group of friends to camp together. I gave him a call and within 30 minutes they decided to go with us.
We had a long talk about festivals and the partying at Tomorrowland, but they promised they were not afraid. In fact, they were excited. They had mentioned they wanted to try a new experience and were open to taking the journey to the festival with us.
The festival went by as fast as it came, and I was hearing the couple was having an amazing time. On the final day of the festival, after it had ended, I had received a text message saying simply "This was the best night of our lives."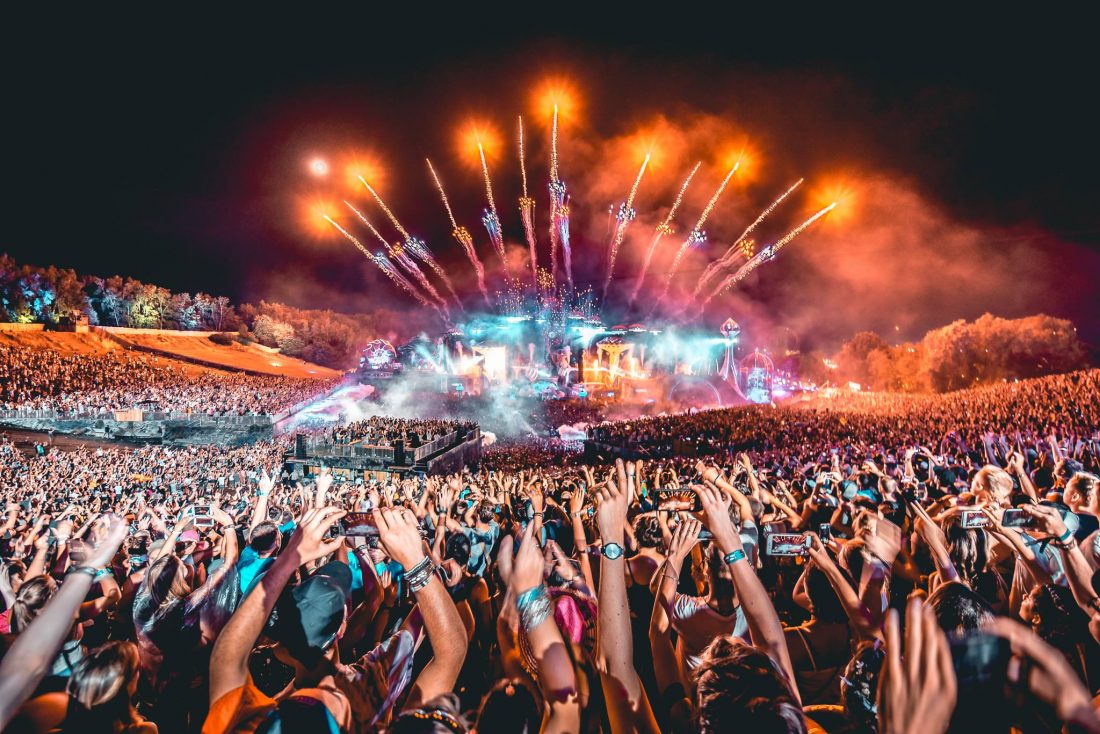 Later we met by our tents at Dreamville, Tomorrowland's spectacular camping community. When we arrived, you could immediately see they were changed people (for the better). We sat by our tents and had a conversation with the couple, and a few of our friends until 4 a.m. They shared the experience with us, as follows:
"We are just so surprised by what we just experienced at Tomorrowland. It is unbelievable. The festival, the people, everything, it has changed our lives… just you can't imagine how. We live lives full of stress because we run a technology company, we do business across the world, we take care of our employees, we have troubles with our teenage children, we need to take care of our house, neighbors, everything, it is crazy. And of course, we also have our marriage to take care of which is also not very easy. So we face stressful challenges every day which we need to think about all the time.
But all the stress and bad thoughts are now gone. I see everything so clearly now, I know exactly what to do. Throughout the weekend, I just sat down with my wife and talked through all the challenges we faced one by one and we solved everything. It was just so simple, we looked at each other, told ourselves that we love each other and that this is the most important thing. Tomorrowland opened our eyes and reminded us to love and helped us realize the value of our relationship and children."
This past weekend the couple invited us to have lunch with some friends and talk about their Tomorrowland experience. You can see that they were changed people, at that their weekend at Tomorrowland reshaped their relationship and reignited their happiness, both for each other and the world.
Tomorrowland may be the most popular festival in the world, but for good reason. The magic of Tomorrowland is with the people, and the energy nestled in the forests in a small town in Belgium. Tomorrowland is not just about the fancy stages. Tomorrowland is not just a music festival. It's an intangible feeling of unity and love.
It's also a worldwide gathering of over 200 nations, that remind us that the world can be a loving place. You just need to open your heart.
Featured Photo: Jones Around The World/ instagram.com/jonesaroundtheworld