"Two dark nights of tricks and treats. Five domains of beastly beats. Specters roam this ghostly place of deathly drops and devilish bass. Lose yourself in lights ablaze and journey through a haunted maze. Follow close the demon Hare and join our party if you dare. Such terror comes but once a year. There's no Escape, we're all mad here!"
A rhyme found on this year's Escape: All Hallows' Eve's festival guide which perfectly summed up the return of Insomniac's annual flagship Halloween  event. Making its return to the National Orange Show Events Center in a ghoulish way, Insomniac brought together an event that appealed to audiences of all different types with plenty of surprises that showcased why Insomniac stays true to its "it's all about the experience" motto.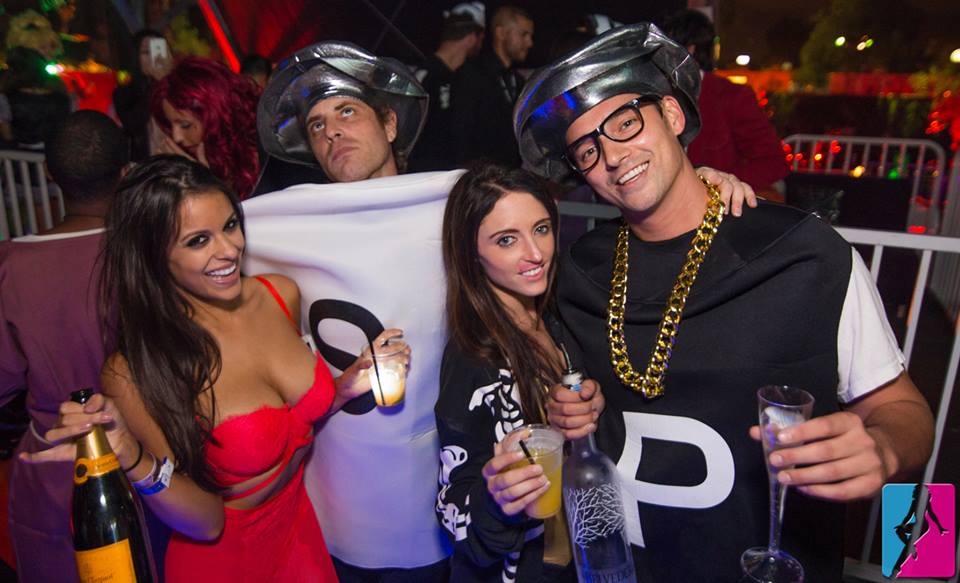 Escape: All Hallows' Eve (formerly known as Escape from Wonderland) was the first time that the festival went from a single day event to a majestic two day festival, complete with five stages which each showcased a variety of world class artists from all spectrums of the electronic music community (the Slaughterhouse, Ghouls' Graveyard, The Chopping Block, Cannibals' Tea Party, and the Bayou Voodoo Mansion). Given the two day format this year, many can agree it gave Insomniac the upper hand in a variety of ways, from out-of-this-world production to focusing on the smallest details throughout the grounds.
The National Orange Show Center is "home" to many with its extensive history housing previous Insomniac festivals and events such as Nocturnal, Beyond, EDC and most recently their 'Back to Basics' series. Being a place that holds much value within the community from the first0ever Escape from Wonderland being held there, making the return back to the grounds made this year's event even more sacred.
Embellished with Halloween memorabilia from graveyards, mausoleums, to a vibrant lake filled with floating blood thirsty rubber ducks, every space that could be used at the NOS Center was used without obstructing the walkway traffic. The 'Alice's House of Horror' and 'Looking Glass' mazes full of horrifying demons were just some of the additional surprises that were in store for the attendees to explore. It would not be complete with an assorted variety of carnival rides which included a Ferris Wheel (Century Wheel) and the Yo-Yo multi-seated swing ride, all free for attendees.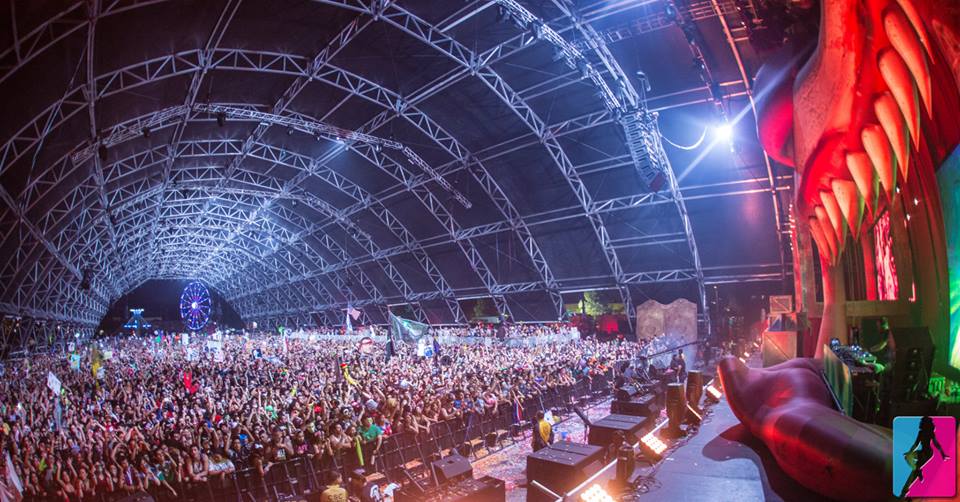 When Pasquale Rotella made the announcement that the Megastructure would make its return to Escape, many who had previously witnessed its debut back at the first ever Escape from Wonderland 2011 were thrilled. Having gone a complete renovation over the years at its EDC Las Vegas home, it proudly came back to the NOS Center with all its glory. A carnival theme outlined the Megastructure earning the title as the 'Slaughterhouse', complete with a devilish clown making up the DJ platform, along with an animal cage and a small side stage. The Ghouls' Graveyard returned as a large man-made canopy tent that had a full interactive LED stage with a front to back LED celling panel to extend the visuals throughout the tent evenly. The Cannibals' Tea Party and Chopping Block both occupied the two bunkers located towards the south-eastern section of the festival grounds respectively. The classic Bayou Voodoo Mansion as always made its presence known with its showcase of up-incoming talent along it's mansion background. Each stage uniquely making its performers interact with the crowd from confetti/CO2 mixture to lasers overcasting the crowd. A pleasant surprise was the fireworks display that everyone was treated to just before the night got too late, presumingly to comply with city ordinances.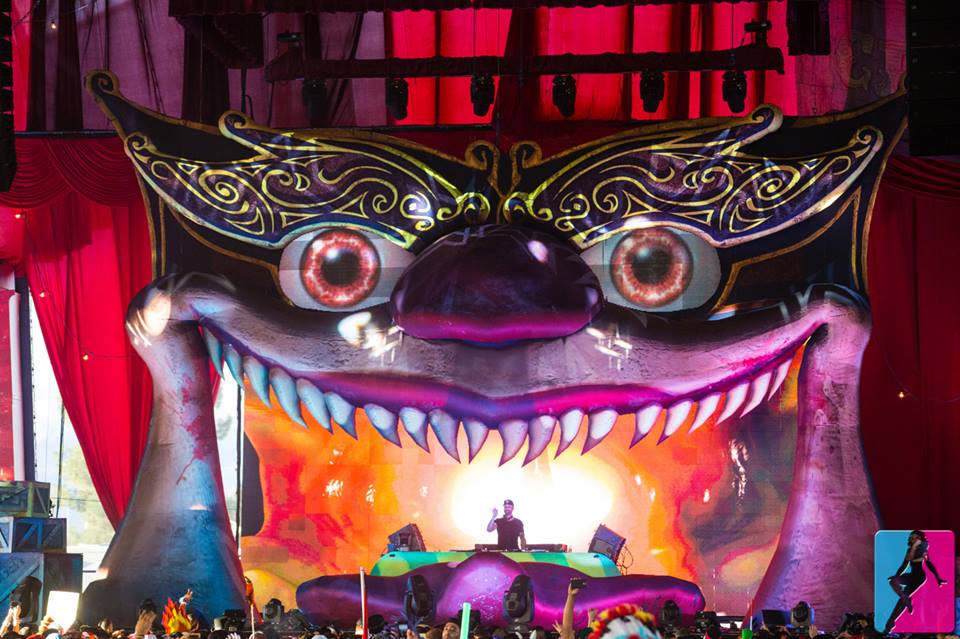 It would not be an Insomniac festival without a massive artist line up full of diversity fit to most musical needs. As two days brought talent from all over the world, certain stages hosted a specialized label brand or genre. Friday brought an immersed trance lineup featuring Aly & Fila b2b with John O'Callaghan, Andrew Rayel, Simon Patterson to Paul van Dyke in the Ghouls' Graveyard while the Chopping Block hosted the Bassrush lineup including 12th Planet, Datsik, Yellowclaw and Zomboy to name a few. The Slaughterhouse brought some heavy weights from Tiesto, Dash Berlin, Moby, to Afrojack who could all be found dominating playlists and radio waves all over the world.
As Saturday came to life, the Cannibals' Tea Party housed ENTER. featuring Richie Hawtin and friends including Art Department, Luciano, Loco Dice and Damian Lazarus. Laidback Luke's Super You&Me made itself at home in the Ghouls' Graveyard as superheroes dominated the night from Tommy Trash, Steve Aoki, Blasterjaxx to Sunnery James & Ryan Marciano. Its without a doubt that the Slaughterhouse was the anthem house on that cooler than average day. Michael Woods, The Chainsmokers, Steve Angello and the undoubtful state of trance legend Armin Van Buuren took over the decks of the Megastructure which saw an outpour of music lovers from all entrances making their way and dancing under the carnival theme structure.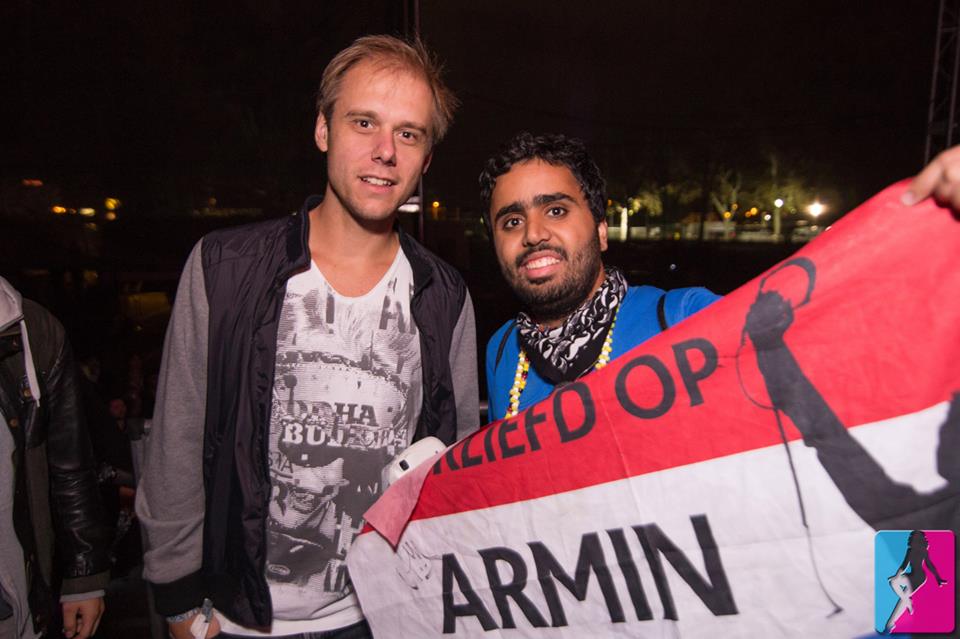 However, we did notice that due to overcrowding in certain stage areas, security was forced to turn away patrons from entering certain areas; most notably during Schoolboy Q and Adventure Club on Saturday in the Chopping Block bunker due to safety regulations.
The attendees (or headliners as Insomniac refers to) were quite the mix this year. A reunion for many both returning and newcomers, we were pleasantly surprised how well everyone vibed off one another. Whether it was offering others water and looking out for one another to trading kandi; everyone seemed to get along well. The creativity during this festive holiday was also in full swing; everything from ninja turtles, clowns, Adventure Time characters could be found in the assortment of revelers in the festival grounds. Even when the rain came pouring down on the festival, everyone seemed to help one another stay warm and out of the rain.
It is without a doubt that this year's Escape: All Hallows' Eve was one for the books for Insomniac. A successful event full of energy, astounding rejuvenating vibes, and a sense of belonging as the festival returned to its original grounds. Insomniac outdid themselves as the festival returned as a force that can't and won't be stopped anytime soon. For many it was a great way to celebrate a holiday that proclaims "you can be anything or anything you want without a care in the world" and for others its was a first as a festival of this scale.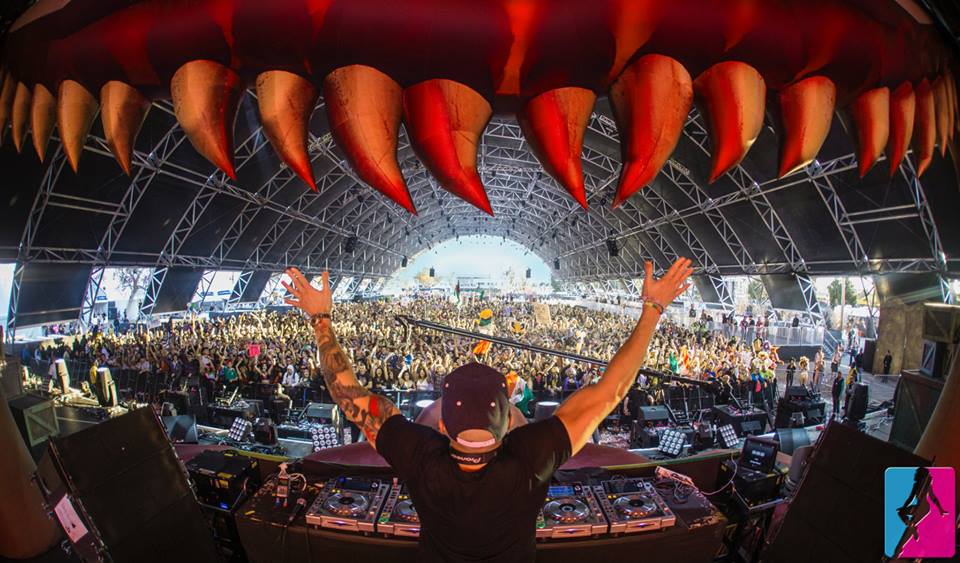 A huge thank you to Insomniac, artists, and especially you the headliners for making this year's Escape: All Hallows' Eve a remarkable experience. As the year comes to a close we look forward to what Insomniac has in store for their 'White Wonderland' and 'Insomniac Countdown' events; two New Year's Eve events happening on December 31st. For more information, visit www.insomniac.com.
Photos: Veranmiky