John Digweed might simply be the most recognizable name in dance music. Period. (And that's not just because his name itself is so perspicuous).
Digweed is a man who has never once compromised his mission to bring joy to the world through dance music. And in this case, mind you, the world literally means the entire planet Earth. Digweed has played all across six continents, and if there is ever a rave on Antarctica the smart money says he'll be on the lineup.
Yet throughout his decades of living a life that is equal parts travel and music, the city of New York has always held a special place in his heart. Taking up residency with Sasha at the infamous nightclub Twilo back in the late '90s, seasoned ravers will remember his nights playing in Manhattan like they were yesterday.
Even as the clubs hopped across the river to Brooklyn his relationship with the Big Apple remained historic. So much so that Output asked him to play the club's final night on New Year's Eve 2018 with a 10-hour set. Now you can listen to that set in full via his six-CD 'Last Night At Output' release. There's even a minimix to give you a taste of the magic that occurred on that fateful evening.
Tomorrow night Digweed will return to NYC for the first time since Output closed its doors to play the increasingly popular Brooklyn Mirage with his good friend Sasha in tow. Ahead of what is sure to be an incredible night of progressive house we spoke to Digweed about his connection to NYC, his artistic integrity, and more.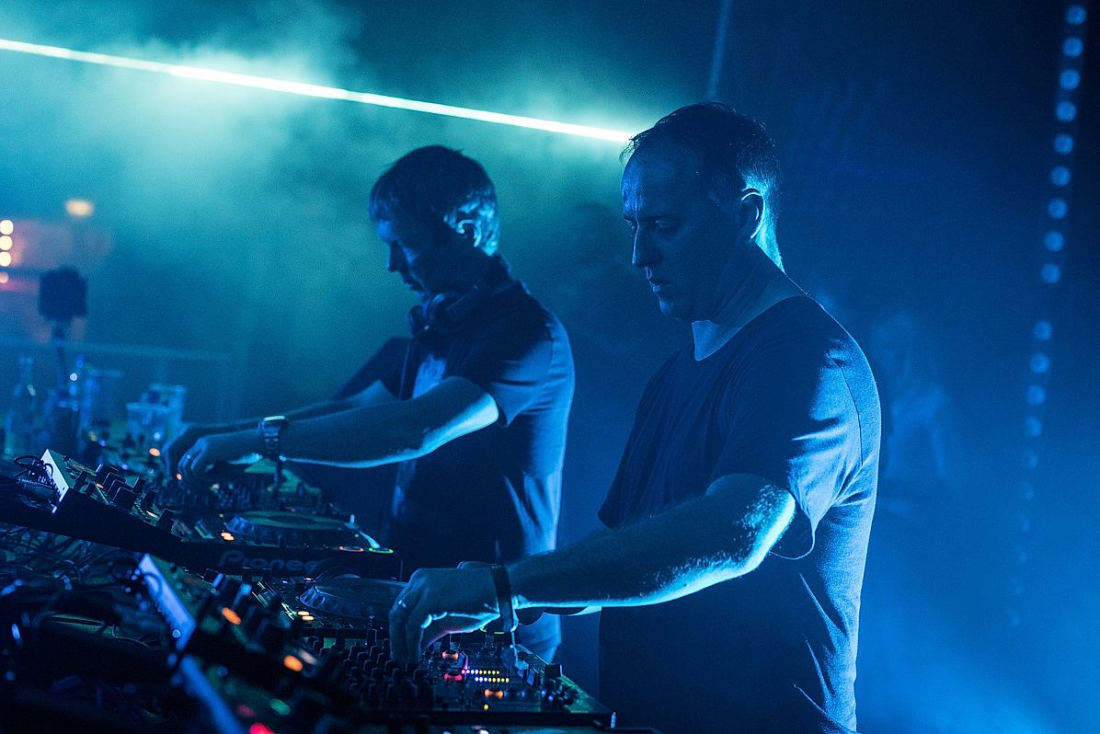 Harry Levin: First of all, thank you so much for taking the time to answer these questions. After DJing for decades, all over the world, in front of giant festival crowds and in tiny rooms with only a handful of people, what is a scenario you haven't experienced on the decks that you would like to experience?

John Digweed: I think given the length of my career I have pretty much experienced everything I would ever want to do as a DJ and don't feel I have missed out on anything. I am happy playing week in, week out consistently around the world to wonderful people who want to listen to what I want to play.
Harry Levin: Your reputation was established before the internet age and SoundCloud, so when these huge phenomena began to influence dance music you already had a built-in fan base to support you. However, do you think with the internet playing such a big role that it'll be harder for younger DJs starting today to reach your level 20 years from now?
John Digweed: I think the internet can catapult you to stardom in a very short space of time with hype being built off just one release or clever marketing. The key is staying relevant, keeping your fans happy, and constantly adding new fans, which helps with your longevity. The real talent will have longer careers as their passion will shine through and they will weather the bumps in the road that always come up now and again. In a quickly changing scene, you have to be on it to stay in it these days for sure.
Harry Levin: You are native to the U.K., a huge center for dance music culture, and you have a historical relationship with the U.S. – specifically New York City – which is another huge center for dance music culture. How would you say these two places have affected you as a producer and DJ? Would the shared influence put you in a class of your own in some way?

John Digweed: From a very early age I was given early radio mixes from a friend who had connections. They featured master mixes from Shep Pettibone and François Kevorkian with loads of that amazing Prelude Records sound. I have always had a love for David Morales' Red Zone mixes and Danny Tenaglia's hypnotic productions. All of the above, and many more, have helped shape how I play and produce as a DJ in some shape or form.
Harry Levin: How does it feel to be returning to New York after the final New Years Eve's closing set at Output? After being chosen to close Output with a ten-hour set, it's clear the ravers of this city hold you in high esteem. Do you feel pressured to top that final Output set?
John Digweed: I always love coming back to New York. It's a place that I feel is like a second home after so many years of playing there and the crowd always gives me so much love.
It's good to feel pressure as it shows you care about what you do, but I always find the New York crowd always brings the best out of me when I play. Output was a very special club and I am happy to have released two "Live in…" albums from there.
Harry Levin: When you're spinning for ten hours as you have on many occasions, what is your thought process like while you're on the decks? You clearly have to be in the moment to read the crowd, but with so much time do you find yourself thinking ahead as well, three or four tracks later?

John Digweed: At least 3 or 4 tracks ahead. You really need to be focused and making sure you have those moments where you send the crowd crazy, but also moments to give the crowd time to rest so the next time you build it up, the crowd are excited to go crazy again. If on every record you try and get them going crazy, they lose their effect. With the right crowd and sound system, a good 10 hour set can seem to fly by in hours.
Harry Levin: Your last set in New York was to close a highly revered nightclub. Now upon your return you are playing The Brooklyn Mirage – a venue quickly establishing itself as one of the city's best – for the first time. How does it feel to be playing this new space with Sasha by your side?

John Digweed: It should be a great party. Sadly Manhattan seems to have nothing to offer club-wise these days, which is a real shame as it used to be full of amazing clubs and nightlife. Thankfully, Brooklyn is thriving with clubs and events, especially for the underground scene. This is the first time Sasha and I have played together for a while in New York so it should be a massive party.
Harry Levin: You've stated that Twilo was your favorite clubbing experience ever; that no club has matched your nights there with Sasha. Twilo, unfortunately, closed years ago back in 2001, but you and Sasha have played together in New York City many times since. What's it like to play in New York post-Twilo? By yourself and with Sasha? On those occasions do you find yourselves tapping into the energy you shared there decades ago?
John Digweed: Twilo had an incredible sound system that truly had to be heard. The lights were simple, but worked by an amazing light designer to maximize the effect of every record played. After a five year residency there it was hard to play for a while in New York City as nothing came close. However, with some amazing events and promoters, New York is still a fantastic city to play in, and having not played with Sasha for a while, the Mirage show should be great this week.
Harry Levin: You've stated that you and Sasha, throughout your entire time performing together, have never done anything except show up and play. No practice. No rehearsal. After both of you have maintained extensive careers for decades this surely isn't at all nerve-racking. But what about the first time you played together at Renaissance? Was it stressful then? What was it that made the two of you click in such a profound way as to maintain that DJ relationship for over 20 years?

John Digweed: We have never practiced and never felt the need to. When we first played together it clicked and now we have enough years of experience between us that it seems second nature playing together these days. I have no idea what Sasha is going to play, and, likewise, he has no idea what I will play. This makes it exciting for the audience as they are hearing a unique set for the first time also.
Harry Levin: What do you have coming up for the rest of 2019 and beyond? Perhaps a date with Sasha in LA?

John Digweed: Loads of gigs all over the world with festival and club shows all over the planet. Business as usual. 🙂
John Digweed and Sasha will perform at The Brooklyn Mirage Friday July 26, 2019. Limited tickets are available here.
Cover Photo By Dan Reid.