And so concludes the second chapter in the history of TomorrowWorld! We've had almost two months to really soak it all in, and for all of you who missed the epic journey to Chattahoochee Hills this year,  you really want to make the journey next year. It begins by entering the camp grounds where you see faces from all over the globe! You move down the main road of TomorrowWorld where you get your camping spot next to 40,000 fellow TomorrowWorld trekkers from around the world! Everyone is cheerful welcoming and the good vibes are radiant throughout the campgrounds. The festival itself feels like you've entered a secret land full of creatures from all walks of life United as one for this magical weekend in time! It's not just the festival but the whole experience of camping with fellow humans from all over the world. When you leave the festival, the party doesn't stop, there's music blaring and people partying together all night in Dreamville! The only thing that is disappointing…is that is has to end and we must leave this nirvana and go back to our normal lives! It was an incredible experience, and here's some reasons why TomorrowWorld did not disappoint.
The location and scenery is one like no other. You're located on a huge equestrian farm in the middle of the forest. Every morning you wake up to fresh clean air and go to sleep under a bright star-lit sky. The event itself feels like your walking through a fairytale, big open grass areas with of all sorts of magical themes. You track through a mystically designed piece of the forest over a bridge of water with an exhilarating colored water show which connects you to the other section of the festival. The second main stage is on the water surrounded by trees keeping the massive bass of this stage rumbling through for all to hear. 
The production of this event is surreal. The main stage is massive and is like a creature of its own. This year it was a Volcano design that breathed fire and transformed volcanic rock into life-like creatures. Each artist on the main stage is introduced by a Magical narrating voice that's tells a story for each artist as they come on — this voice becomes something that you'll never forget. The designs of the other stages are just as unique. The Hard Style stage this year was fantastic. It was intimate and bright and since Q-Dance only had one day this year, it was more than enough. The art throughout the festival is beautifully designed from giant flower lounge areas to captivating signs with colorful lights illuminating the forest. Oh and the firework shows, the longest most radiant fireworks I've ever seen at any festival. With everything combined, TomorrowWorld's production is a sight you have to see for yourself.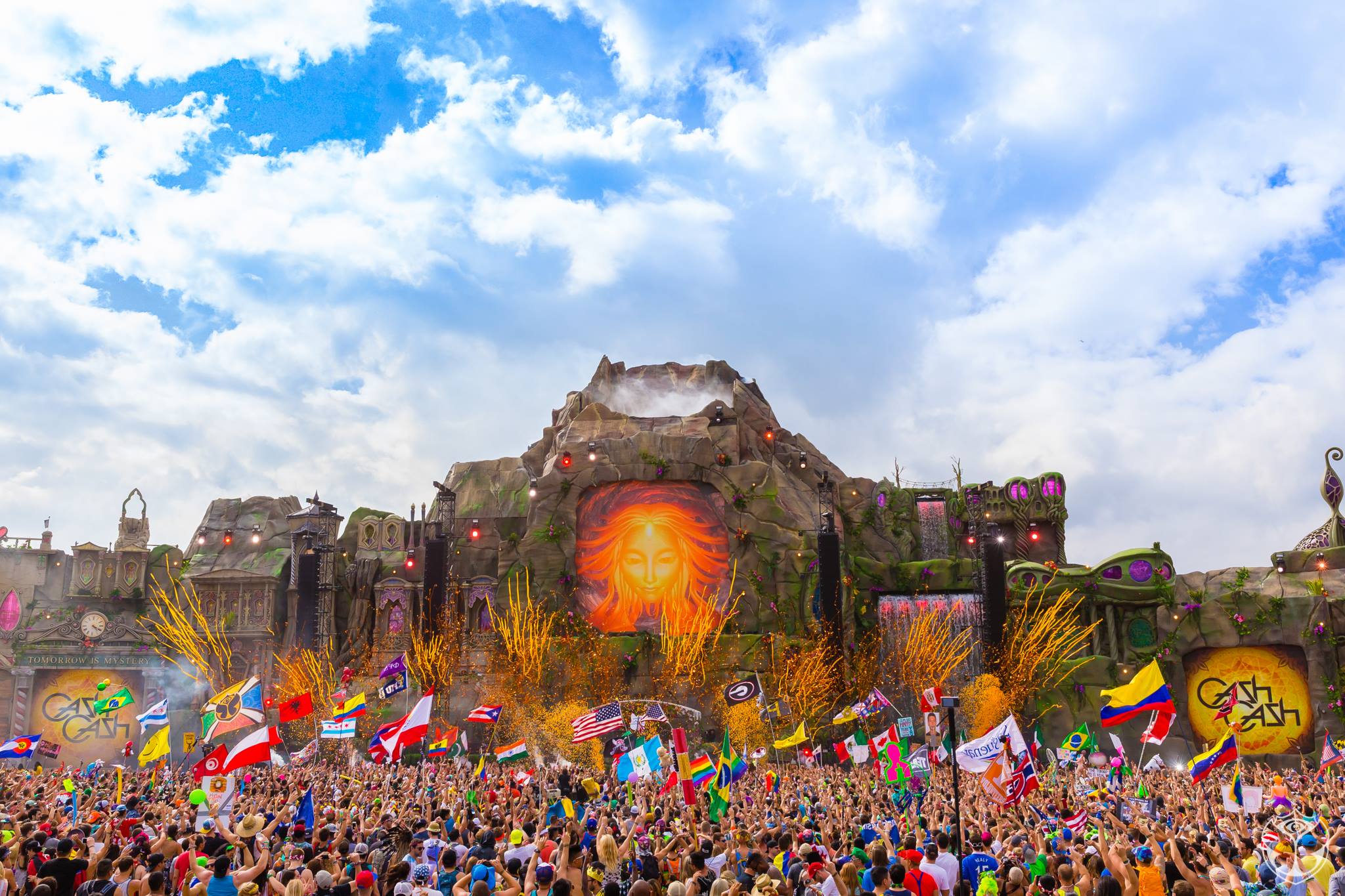 The artist lineup at TomorrowWorld has a genre for any EDM lover. No matter what style you're into, they have some of the biggest and most renowned artists for you to enjoy. You can go from the face melting bass of Bassnectar, move on to Andrew Rayel taking you on a trance journey, get low with ratchets at Diplo, or make loving memories with the sweet sounds of Kaskade. Whatever picture you want to paint in your head, with music you can find the right tunes to bring that mood alive. Different labels and artists also curate their own stages, so it's possible you'll see some special guests. Overall, it really is outstanding how the entire artist lineup is diverse and all in one place for the weekend. 
The amenities were better than any camping festival I've been to. The showers had hot water daily and were nicely organized to go in and out. The bathrooms inside the festival were cleaned regularly throughout the day which I was very impressed by and the camping bathrooms were abundant. The EZ Tent camping area had air conditioned bathrooms that were spotless most of the times, plus free showers. The food was very impressive too, they had top notch cuisines from all over the world and catered to any style of living from meat lovers to vegans. They also had a town center where people could get together any time of the day to socialize and keep the energy going. They were very accommodating in every way imaginable.
The merchandise and shops were as unique as the people selling them. Official merchandise were so well designed and affordable compared to any other festival I've been to. They had custom work from private vendors offering everything from pins, jewelry, gems, paintings, and apparel. The items were as creative as the people themselves. My favorite were the hat pins, you had people that made the most elaborate exquisite designs expressing their love for the music and culture. The people we met in the process were so friendly had such free spirits. There was something for you take home to always remember your journey to TomorrowWorld.
The People of TomorrowWorld! Where else can you go in the entire world where you can get over 100 Nations together in one place to unite for one cause, the love of music! It's such a pleasing thing to see, people from all walks of life are partying and helping one another with no second thoughts or cares in the world. I've never been to a festival in the U.S. where I saw so much love and affection for one another. People cooking free food to give to strangers, random people helping each other set up their tents', even language barriers didn't stand a chance. It truly feels like a state of nirvana like a little place of heaven on earth where there is no differences just one thing in common, were all human beings.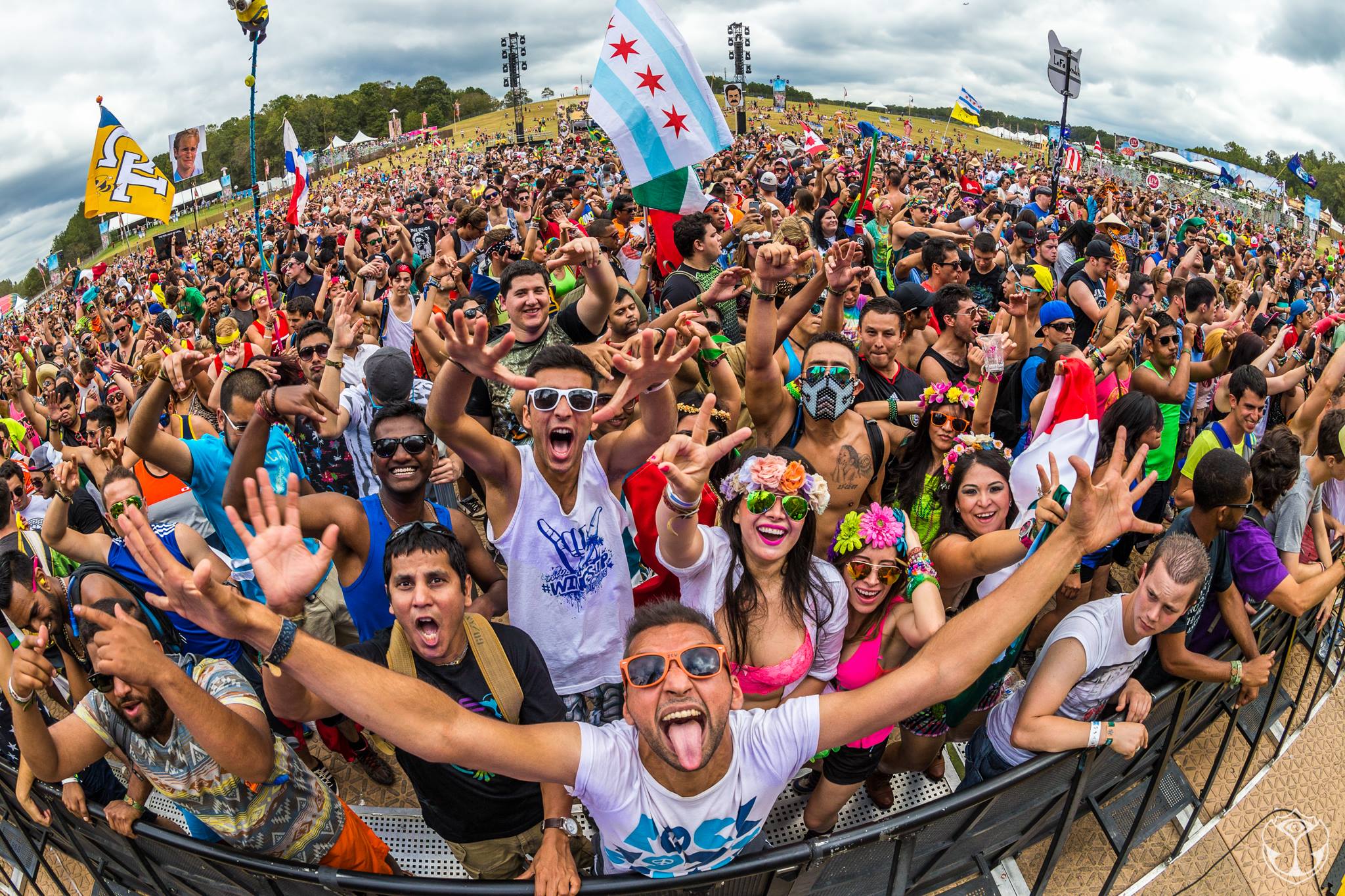 The camping was like no other I've ever experienced. The campgrounds were the biggest melting pot of people. Everywhere you looked, flags were waving with people representing their home nations with pride. Even down the boardwalk, you had signs with different countries and states posted from all over the world. People were cooking for each other and sharing with whomever with nothing expected in return. There's no shyness here either. Everyone was welcoming with an open heart and arms. I can't say it enough…  this is where it's at. An experience with in itself with no other to compare.
The staff was amicable; everyone was so willing to help no matter what the issue was. Every worker was happy with the intent to make your time the best it could be at the event. I've never met so many friendly staff members with the same love for the music as the people. They really do help make it the happiest place in the universe. Why not, they are working at TomorrowWorld after all.
The immersive experience is where TomorrowWorld really takes it to the next level. What festival has a pre-party with a stage just as big as in the event? Breaking boundaries with cashless bracelets (so you don't have to worry about losing your hard earned cash) which are exquisite in their design alone. They even have a newspaper of the event delivered throughout the campgrounds daily for your reading pleasure. Being united with all these travelers is truly amazing and should be looked at as a model for our regular society. TomorrowWorld is truly a state of nirvana and feels like a little piece of heaven on earth at that point in time.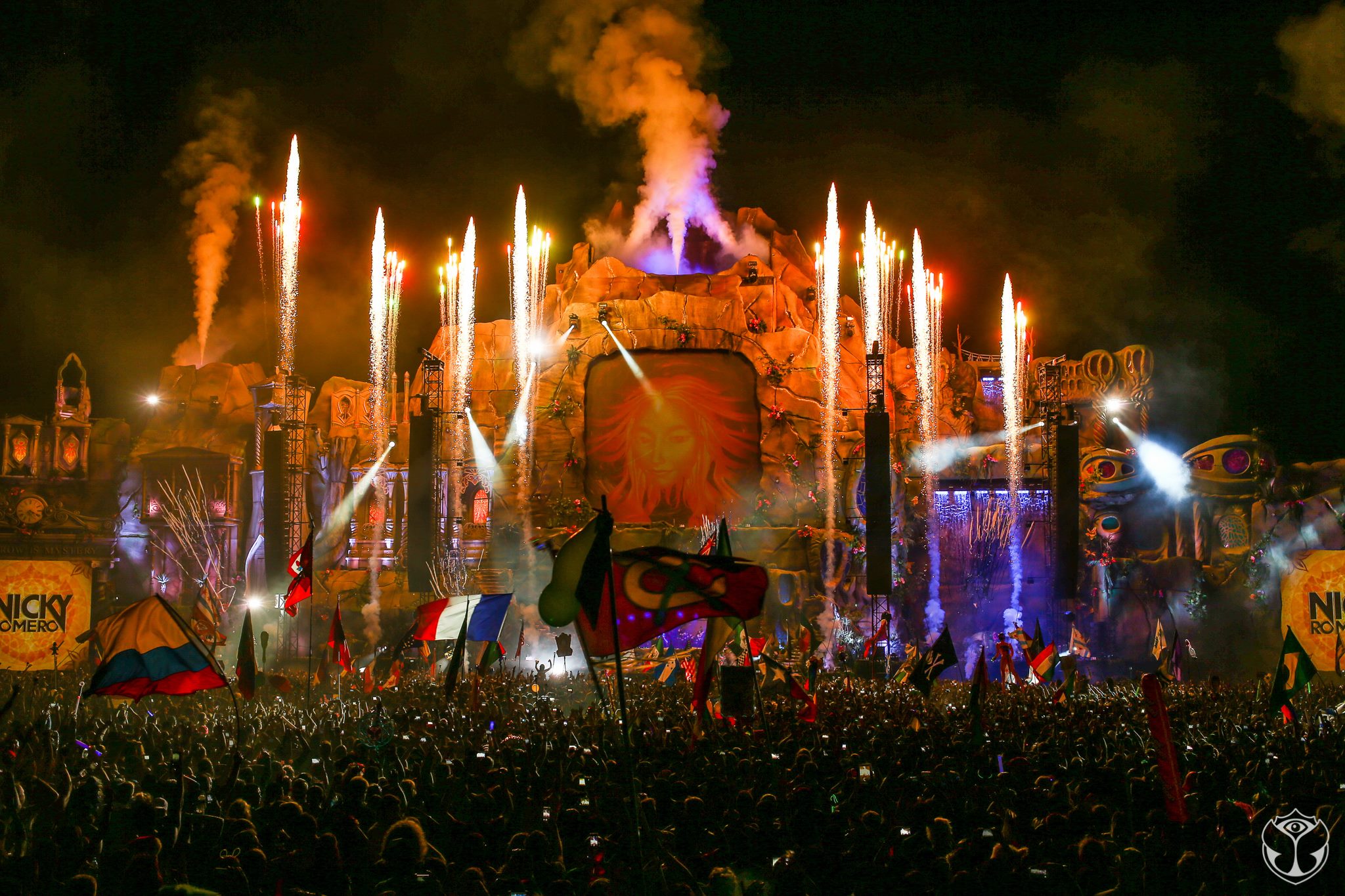 Last but not least, the most important thing at any festival…  the VIBES! I made so many new friends with people from all over the world with a beautiful perspective on life. No one judged you for being who you are and you were truly able to be yourself. Sometimes society makes you hide those things because there not accepted in our normal daily lives. But at TomorrowWorld, anything goes as long as it's with love and respect. From people sharing water and trading kandi, to random huge rave families getting together to dance the night away; it truly was magical. It all comes down to one common thing, the love for music and each other. No matter what race, color, nationality, origin, ancestry, creed, age, sex or disability, TomorrowWorld unites everyone as one family. 
So in the end, yes festivals are fun and amazing. We all go to the different events to get our fulfillment of excitement and adventure, but in the end it all comes down to one thing! What atmosphere was created with the vibes and energy of the music and the people! And this my friends is why TomorrowWorld is something you just have to experience. TomorrowWorld just announced their return for 2015 and I can't wait to be back next year.
For more information about TomorrowWorld, visit www.tomorrowworld.com.
— Mathew Kostoglou
Photos credit to: TomorrowWorld