This is a story about a woman that transformed a background in jazz piano into a full-blown career as an electronic music DJ and producer. Allow us to introduce you to none other than music goddess and female powerhouse LP Giobbi (born Leah Chisholm), who we were lucky to catch up with for an exclusive interview while she is on tour in Europe with music duo Sofi Tukker!
Based in Los Angeles, LP Giobbi is an Oregon native that made her way to UC Berkeley to study music and jazz piano. Following her passion, she played piano at various locations throughout San Francisco until one fateful night she was approached by a producer from Daft Punk while playing jazz piano at popular spot Madrone Art Bar. Recognizing her talent as a musician, she was recruited to be part of an all-female electronic band. At that point, she packed up and moved down to Los Angeles to learn sound design and the rest is history (and a lot of hard work!).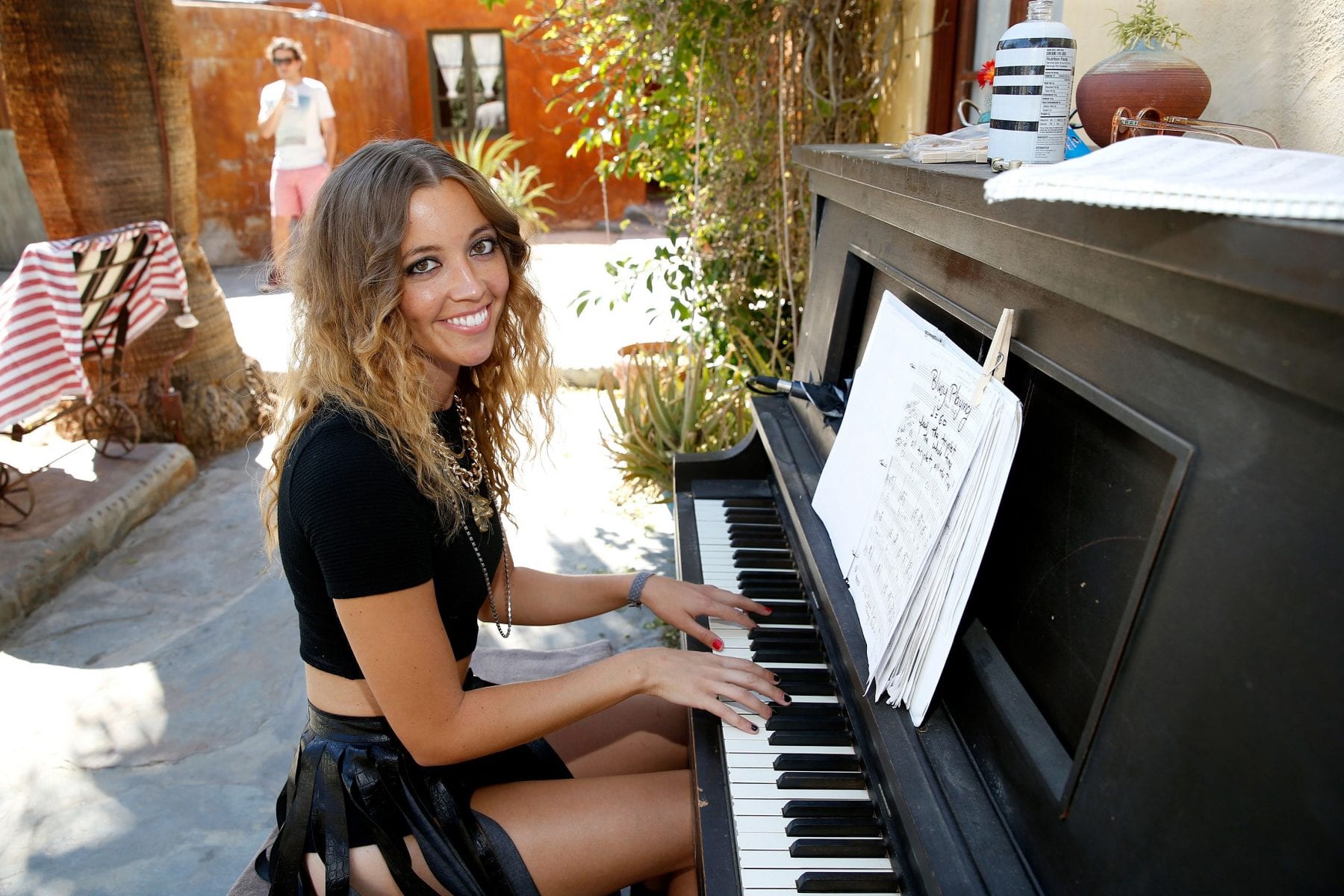 Since then, LP Giobbi has made a name for herself as a DJ and producer on the electronic music circuit. Not only has she collaborated with Jaxx and Diplo, but she has toured the globe with Sofi Tukker as part of their collaboration as co-owners of record label Animal Talk Collective. In a style that is uniquely her own, LP Giobbi creates a vibe that is electric and an energy that is nothing short of contagious. If her music alone does not get you dancing (but it will, trust us), then her smile as she jams on the piano while mixing definitely will. In fact, DJMag named her song "Amber Rose" as Top 20 for massive dance tracks this year!
The passion LP Giobbi has for music radiates outwards into the crowd from the moment she steps on stage. The 2019 year marked a big one for LP as she took the stage at several festivals including Moogfest, HARD Summer, and Coachella in addition to touring. As a woman of many talents, LP has fully embraced the music world and not only co-owns a record label, but she also serves as the North American Music Director for W Hotels.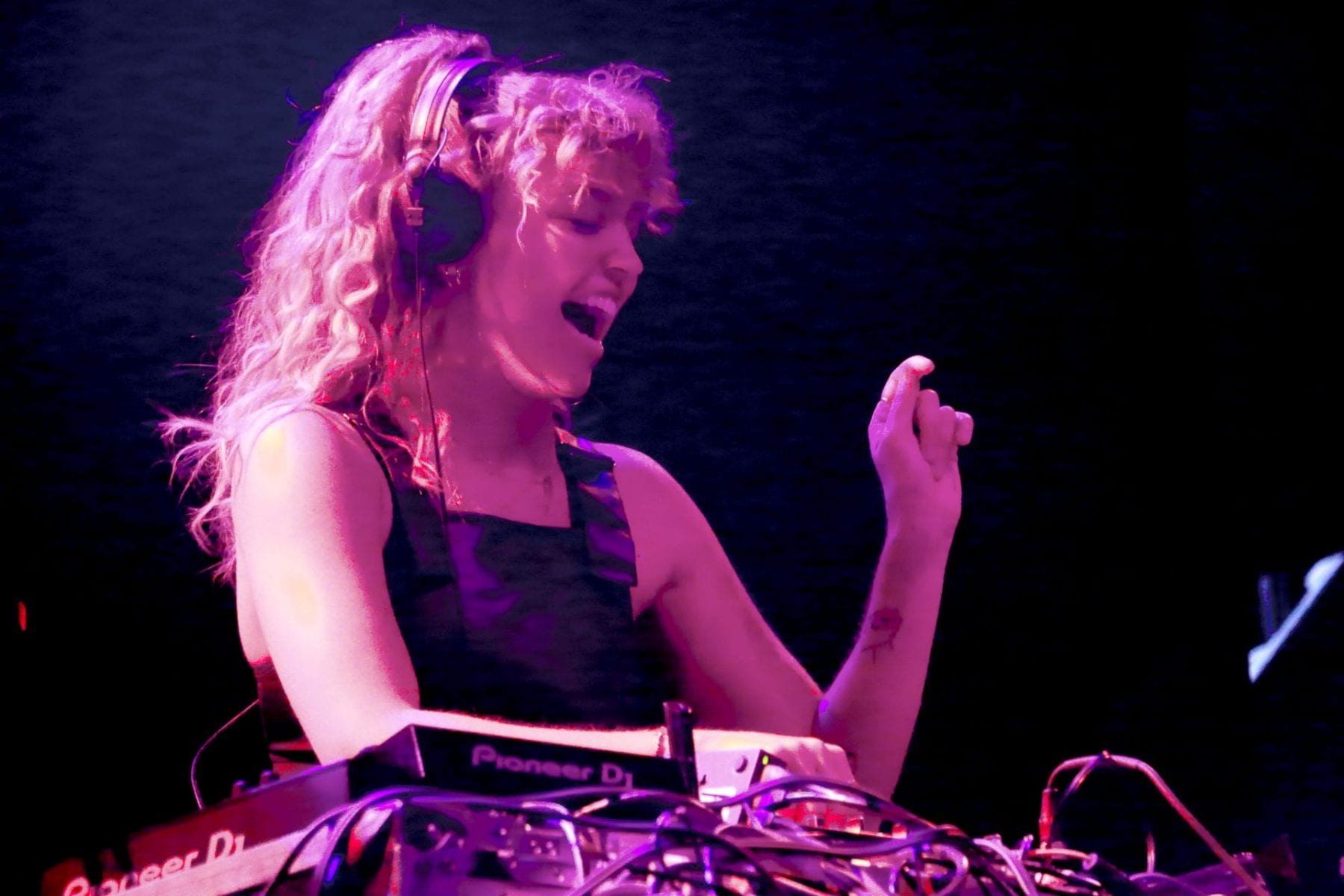 On top of all that, LP has a strong focus on empowering women in music and fueling their passion for electronic music specifically. Earlier this year, LP founded FEMMEHOUSE, an organization that works to address the lack of representation of women in the electronic music industry and hosts a variety of workshops to teach women to become producers by honing their skills in the studio.
We caught up with her at a successful event hosted in LA a few weeks ago called Women in Tech and Music which partnered with Beats by Girlz, an organization that teaches music to young girls and non-binary individuals. Inspired by this event, we wanted to talk more with LP to learn about her career and her creation of FEMMEHOUSE.
What was it like transitioning from studying jazz piano at UC Berkely into electronic music?
LP: About five years ago I was recruited to join an avant-garde electronic band after being approached by a producer from Daft Punk at Madrone Art Bar in San Francisco. He would come in and listen to me play piano, and was putting together an all-female electronic band so I moved to LA to learn sound design. I had no background in electronic music or even how to use a synthesizer. It was a very deep learning curve. As women, our brains are wired differently. It was challenging and scary, but the most awesome period of growth.
How long did it take you to learn to produce electronic music from when you started?
LP: About two and a half years!
Wow! That's incredible. What is some advice you can give to women that are aspiring to become DJs or producers?
LP: Get your hands on Abelton or a DOS system that you're comfortable with. Focus on live recording, live recording is big. Get ahold of a DOS system, put it on your computer, and use it every single day. Get comfortable with the flow, the layout and the plugins. Keep on creating and use it daily. Repetition encourages belief in yourself. You will get better at it. Believe in yourself!
What's the biggest challenge you think women face in the music industry?
LP: A lack of visual representation. We don't see ourselves in gatekeeper roles. Like the bookers, agents, producers. The people that have the power to put you on stage are mostly male. As Music Director for W Hotels, I am finally in a gatekeeper role and can use that role to put more female DJs and producers on stage.
What ultimately inspired you to create FEMMEHOUSE?
LP: When I joined an all-female electronic band, I was constantly in the studio song writing and creating but surrounded by male producers. I was actually inspired by Grimes, who produced her own record and then realized that I could also take on that role myself. Overall, there was a lack of representation for women. I knew when I started making music that one day I wanted to build a platform to create a space for women in this industry.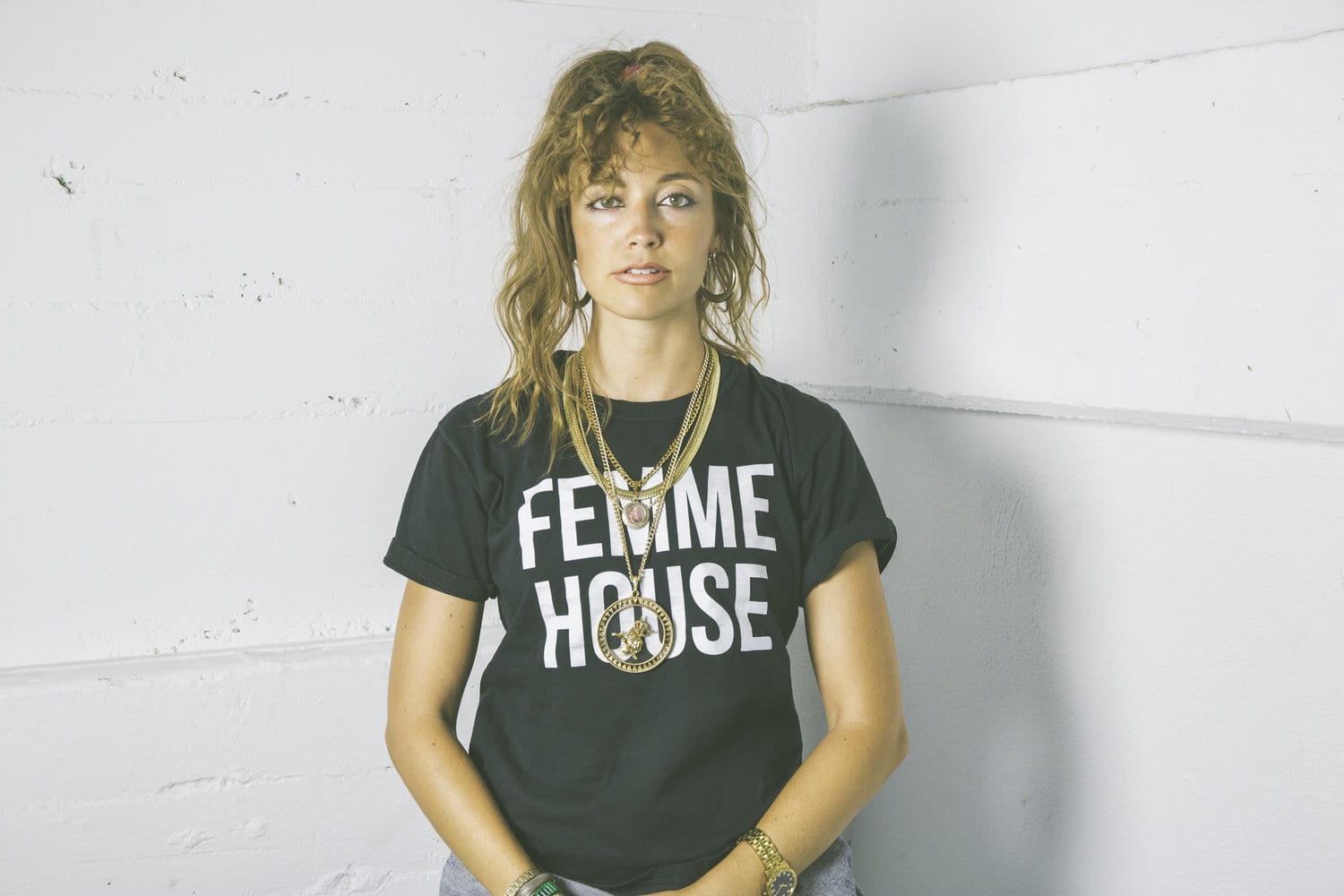 LP Giobbi truly embodies the ultimate badass female in the music industry not just by transforming her passion into a career, but by encouraging others and helping women elevate themselves as musicians. Be sure to check her out on December 19th in San Francisco for the 15th Anniversary of Madrone Art Bar, where she will be curating the event with FEMMEHOUSE. LP will also be taking the stage at Snowglobe Festival this New Year's Eve in between touring! Stay tuned and keep your eyes on this amazing woman…we personally cannot wait to see her future accomplishments!
*Images via thebaybridged.com, culturess.com, balanced-breakfast.com, radiantrove.com