Schulz Set to Shed 'Light' on the Scene in October
In 2016 he showed fans the light in the form of 'Watch The World', in 2017 he brought out his alter-ego Dakota album-returned and yin to yang, dark to the Light, and this year we shall discover his seventh long-played under his own name. Markus dubbed 'We Are The Light' as "musically both a close cousin and spiritual successor to Watch The World", and with a very likely October release date, fans can look forward to this masterpiece soon.
Collaborator and Co-Writer Details
To begin 2018, 'Calling For Love' (feat. JES) & the Emma Hewitt-sung 'Safe From Harm' were both confirmed amongst its order. As was the festival anthem 'Upon My Shoulders' (ft. Sebu from Capital Cities). While we still await further tracklist details and a full collaborator list, we can revel in the details of Christina Novelli, Smiley, Adina Butar, Nikki Flores, Jared Lee and Alina Eremia amongst its co-writers and singers.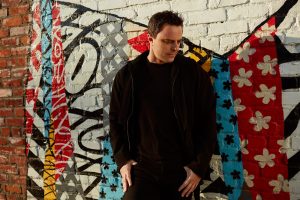 Full 'We Are The Light' tracklist details and a first look at its artwork is all to come within the next month. So keep a close eye on facebook.com/markusschulz, twitter.com/markusschulz & electronic music portals for more news as it breaks!