Sunshine, beaches, and nightlife. Yes, we are talking about Miami, Florida. Miami is a pioneer for expression and creativity in electronic music that's rippled across the world.
Tiesto, a Netherlands native, who once was named "The Greatest DJ of all time" by Mix Magazine, knows exactly the kind of energy Miami brings when it comes to music and expression. "Miami is a really special place for me, particularly in the U.S. It was one of the first places in the country to embrace dance music, and I've been going there for many, many years," he told The Miami Herald.  
Every March, electronic dance music and its beloved community floods the creative, tropical city for Ultra Music Festival and Miami Music Week. With 2022 being both Ultra and MMW's first time back since COVID, as well as its 10th Anniversary, there is a lot of excitement in the air, as well as nerves.
EDM Maniac is here to help guide you through your journey. With well over 100 events to pick from and DJs popping up everywhere, for a first-year attendee, that can be overwhelming. Take a deeper look as we highlight some key topics that could make your trip down to a lush and steamy electronic music-filled paradise, the smoothest ride you've ever had. 
Scrolling through social media, looking on Reddit forums, trying to decide where you want to spend your Miami Music Week; the stress and anxiety of not knowing if you are missing one of your favorite DJs; does this sound familiar? Same. Luckily the Official Miami Music Week website (www.miamimusicweek.com) gave us the gift of "The List." Viewed in chronological order, you can scroll through every event that has been announced. You can filter your search by day and venue, as well as by category, from after-hours to boat to pool parties. You won't skip a beat tapping into this amazing guide.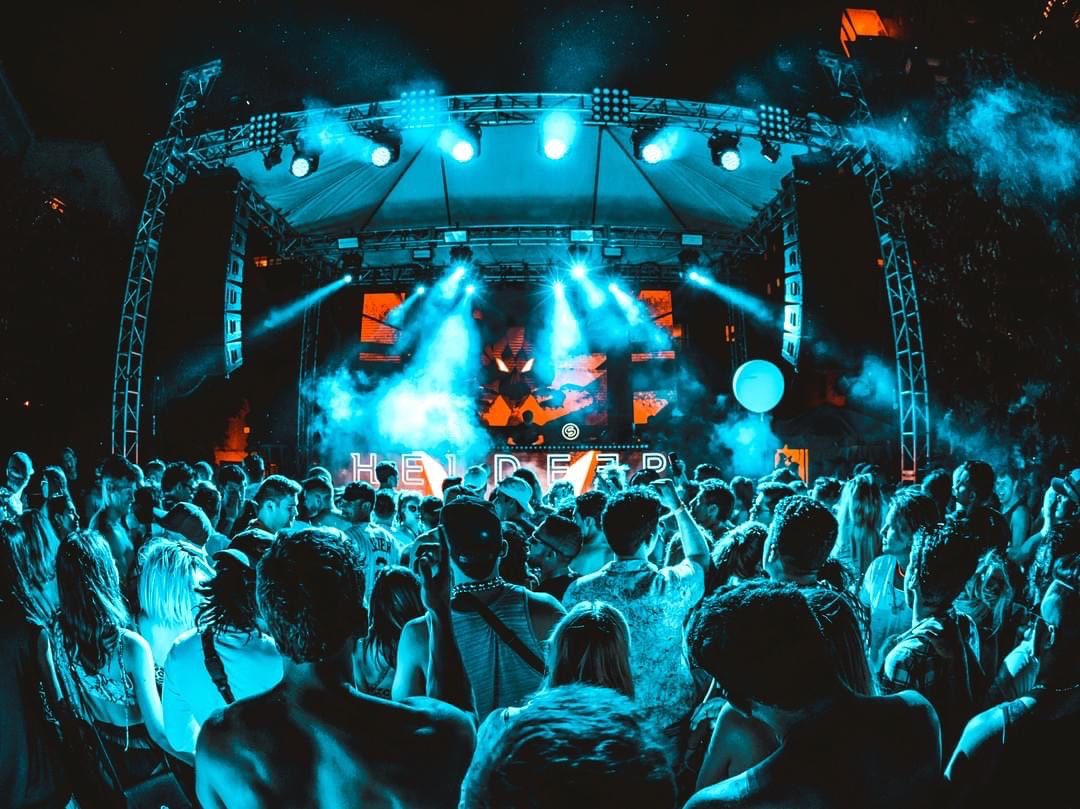 2. SAFETY & HEALTH
With thousands of people flocking south, it is important that while you are letting loose and escaping everyday life, you keep your wellbeing in mind. To promise longevity, we are listing a few things that could keep those dancing feet grooving.
SAFETY
Keep your phone charged –  In case you are separated from your group or you need to leave where you are. You never know if you end up alone in an uncomfortable situation. In today's world, we have the comfort of our phones. UTILIZE IT. Pro tip: always keep an extra external battery pack on you and charged as well. These come in handy when your phone dies mid-set and you can't leave the show to charge your phone. Make sure to read reviews on battery packs as well as all gadgets you might bring along.  
PARTY RESPONSIBLY– No matter what you are into, safety is number one. Drinking responsibly and not taking anything from strangers is the first step in making sure you have the week you deserve, full of magic. Test kits are available online, an easy purchase that could save many lives. 
HEALTH
Footwear– Don't wear brand new shoes. You will be dancing the night away and walking a lot. We recommend shoes you are used to wearing for a long time, something with some support. We highly encourage you to express yourself with your outfits, but don't compromise comfort for looks at a huge city-wide week-long event. Your feet will thank you later. Check out some shoe options below:
Hydration– We know you are probably tired of hearing it, but you know what we are about to say. HYDRATION IS KEY. A good ole Camelbak works wonders, you can store plenty of water and also use it as a backpack. Keep drinking water the whole time you are movin' and groovin' and you will have no problem conquering the whole week. Things like Liquid IV packs and Pedialyte are great ways to restore fluid and electrolyte balance in your body. They are cheap and you can get them at any Walgreens or CVS. 
Earplugs– We know, you don't want to hear this either, but as a future vet raver, you will thank yourself if you protect your hearing. You can order a couple of pairs of concert grade earplugs off amazon for less than 40 dollars. Even if you don't go to shows a lot, you will during Miami Music Week, make it count, and wear some earplugs, especially if you're a rail-rider.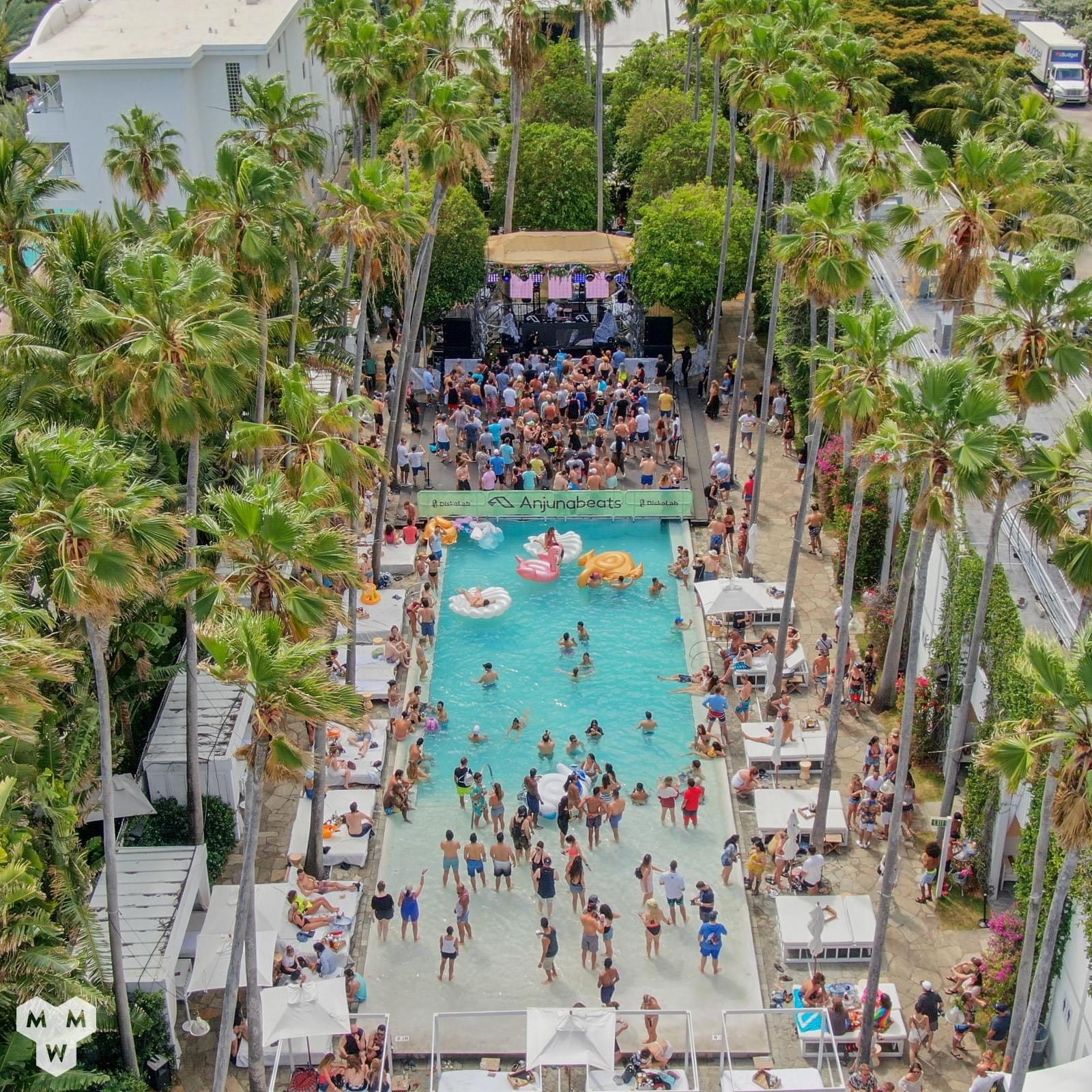 3. TRANSPORTATION 
Once you get to where you are staying, get what you need out of your car and lock it. Traffic in Miami is already the worst in Florida, and Miami Music Week generates thousands of people. The streets are going to be chaotic. Uber and Lyft will be your best bet. If everyone in your group pitches in, there won't be a problem if there are price surges. If the surges are high, you can Uber to South Beach or Downtown and then ride the scooters around. There also are three main public transpiration sources. MetroRail, Metromover, and MetroBus. Metromover is FREE. MetroBus runs 24 hours a day. MetroRail has Parking lots at each of its stops so it would be easy to park there while you are out and about in Miami, a round trip ticket would cost you about 12 bucks. 
Miami Music week is all about having the electronic music experience of a lifetime. Whether you are a young buck, who just moved here for college and finding your music taste, or you are a seasoned veteran that flies in every year, you will learn and grow during this empowering week. Being proactive about the time you have will open your world up to so many opportunities. Find new dance partners in comfy shoes and get there and back safely. We can't wait to dance with you, see you there.