When you think of Miami, you typically think of sand, sun, palm trees and that ocean breeze as you lounge by the pool at an exquisite hotel. If this is the case, then luckily for you, some of the best electronic dance music artists in the world will be adding a diverse supply of house and techno events to accompany this dreamy scene. These highly-anticipated showcases will be held at The National Hotel pool, a tropical, picturesque venue for all house and techno fans visiting Miami during this glorious week in March. Wherever your MMW travels may take you, one thing is for sure, The National Hotel will be your hub of house and techno for the week.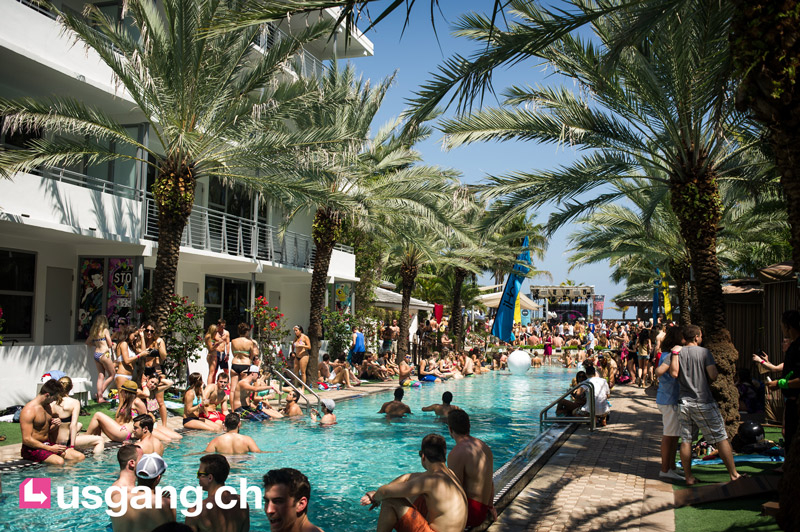 The party starts March 27th with Deeperfect Records vs. Descend Records presents Miami Music Week Opening Pool Party featuring a beautifully curated list of local and special guest DJs to quench your B2B thirst. Lineup announcement is coming soon.
March 28th brings a wide variety of talent to MK Presents: The Area 10 Pool Party. Attendees of last year's Area 10 party know why this is an event that cannot be missed, as they are sure to be returning this year for the love of music.
The binge continues March 29th with DJ Chuckie and Friends Pool Party. DJ Chuckie will be the mighty leader of this event, along with Nervo, Laidback Luke, EDX, Alex Sensation, and many more take over the decks for one of the wildest parties yet.
The celebration doesn't stop there, as Armada Invites is set to destroy MMW on March 30th with the lively sounds, similar to the artists that graced the pool deck last year, Armin Van Buuren, Cedric Gervais, Sunnery James and Ryan Marciano, Dubvision, Firebeatz, Thomas Gold, and many more. Fans will get their fix as the beats, drinks, and good times relentlessly continue.
Make sure to stay and get wet with us on March 31st with an expertly curated event featuring ANTS Ibiza for their MMW Closing Pool Party. After a long weekend at the function you'll want to cool off and get wet with some of the most talented and well-travelled DJs in the world.
If any of these events tickle your fancy, purchase tickets HERE, strap on your bikinis and speedos and prepare to bask in the greatest talent MMW has to offer. Don't forget your sunscreen!
Featured Photo by: Thomas Loewy