Returning for it's 4th year to Northern California's historic Cook's Valley Campgrounds, Northern Nights Music Festival plans for yet another year of the "boutique camping experience." Situated along the Eel River on the Mendocino/ Humboldt County Line, NNMF offers a unique mix of activities and the arts. Aside from a musical lineup of select international artists and newer up and comers, there is also a wide array of other featured installments exclusive to your Northern Nights experience including yoga, workshops, and comedy. An all-night silent disco is available for the insomniacs out there, and foodies can feast on some of California's finest culinary offerings as well as a diverse selection of beers and wines.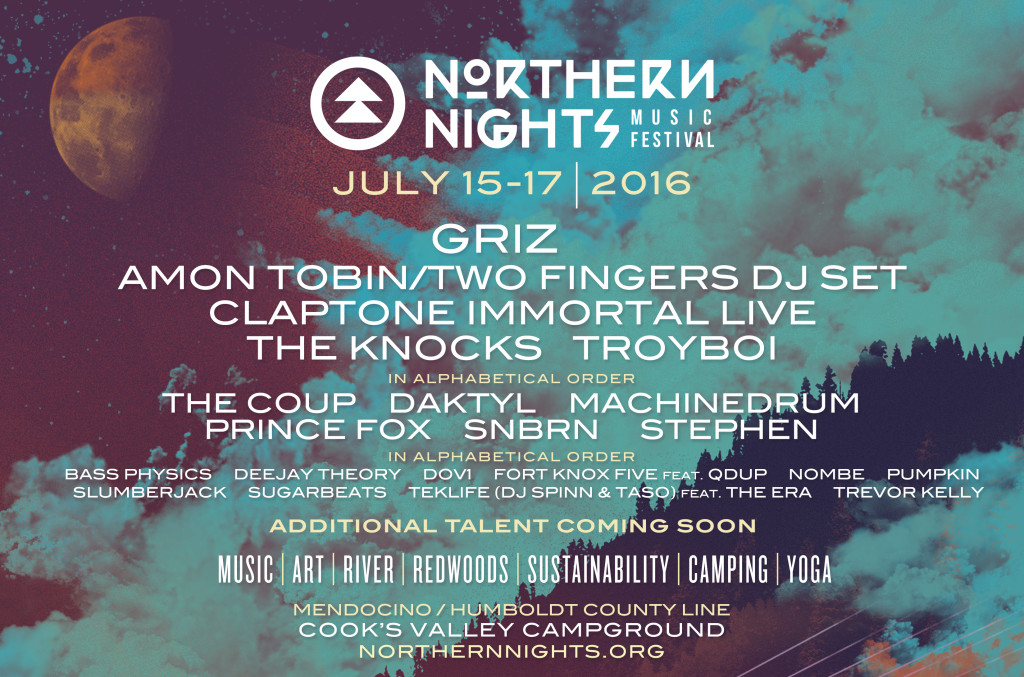 With hopes of 2016 being another sold out year for the event, NNMF has released Phase 1 of an awesomely eclectic roster for this upcoming July. Headliners include bigger electronic acts like Griz, Amon Tobin's Two Fingers project, SNBRN, and Troyboi, as well as Denver's Bass Physics, 90's hip-hop band The Coup, Washington-based Fort Knox Five, and Silverlake's very own Stephen. Spread out across 4 stages, with one stage located on the Eel River beachfront, the soundtrack of the weekend is sure to complement the serene setting. Riverfront camping is free with the purchase of any ticket, and there are upgrade options available for those who'd rather camp with their car or RV. Ticket prices are about average with General Admission available for $239, and VIP for $349! And, you can purchase yours here.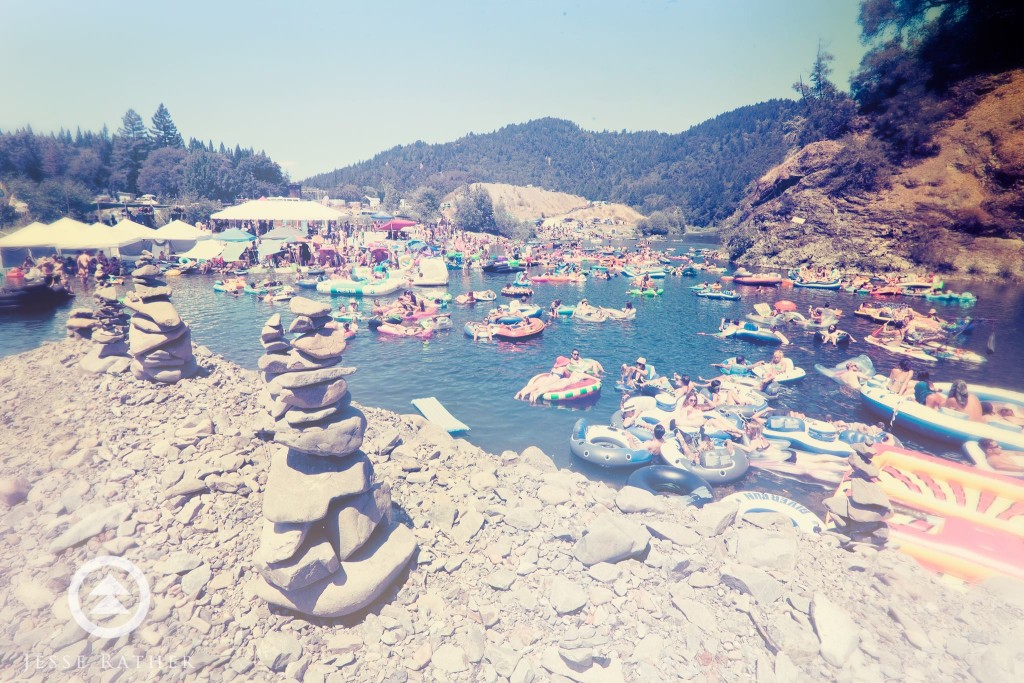 As a festival the Huffington Post labeled "a reminder of how blessed we are to tread upon this planet," Northern Nights Music Festival strives to create a safe, sustainable and comfortable attendee experience. If you're still curious about what this amazing event has to offer, check out the after-movie from Northern Nights Music Festival 2015 below!
Follow Northern Nights Music Festival: