It is no surprise that the newest nightclub to hit the Las Vegas strip earlier in the year has been a huge success with an impressive DJ roster and a 3500-4000 capacity on any given night, prompting many to flock to this iconic establishment for a night out. Omnia (located at Caesars Palace) has secured its place as one of the most innovative clubs in the world with an array of sights and sounds meant to leave its patrons satisfied in more ways than one.
 The 75,000 square-foot multi-level venue is a modern day music lover's hidden treasure with its energetic main room, mezzanine all –around balcony, outdoor garden patio terrace featuring a breathtaking view of the strip, all while maintaining an elegance and seductive silhouette only found at some of the world's most exclusive lounges. On top of all that, a multi-dimensional chandelier centerpiece comes to life alongside its interactive rings that add on to the authentic experience found within the venue.
Showcasing some of the world's biggest DJs in the industry, this summer Omnia plans to join in the annual festivities that are associated with the trailblazing Electric Daisy Carnival Las Vegas. An impressive roster covering all different levels of the electronic music spectrum will kick off on Thursday June 18th through the weekend ending on Monday June 22nd.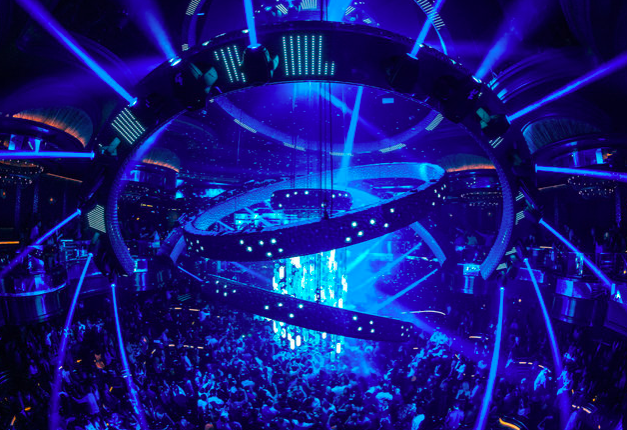 Photo: Rukes
 Starting Thursday June 18th, Nicky Romero will hold down the main room for his Protocol recording sets while Tchami takes over the outdoor terrace. On Friday June 19th, the legendary Armin Van Buuren brings his State of Trance spectacle to the main room in mix of iconic classics and new material. Saturday June 20th, the Dutch mogul Afrojack will bring is electro/progressive sounds to the Omnia dance floor which is a guaranteed to leave you energetic from start to finish. 
Being that it is EDC week; most are wondering why just have one artist play when you can have two in one night under one venue? Martin Garrix and Oliver Heldens, two artists who are well on their way to global stardom, will be doing just that on both the main dance floor and outdoor terrace on Sunday June 21st. 
Closing off the much anticipated weekend festivities is none other than multi-winning artist Calvin Harris. Whether you've seen him plenty or never before, Calvin has mastered the algorithms to make hit-after-hit chart topping singles that will have everyone on their feet and dancing all throughout his set. 
Omnia is set to bring the energy and production in more ways than one for those patrons that rather attend the venue than venture out to the Electric Daisy Carnival, just north of the city. If you ever have time to check out the venue, we highly encourage you stop by and see why the newest nightlife edition to the Las Vegas Strip is well off on its way to being one of the prime nightlife spots in the world.