This year, for the first time ever, I will be attending and covering Insomniac's Electric Daisy Carnival Las Vegas. However, after the recent shooting in Orlando, I've found myself feeling guilty and somewhat uninterested in going. As a gay man who is originally from Orlando, and, who attended Pulse many times in my years living there, my heart is heavy with the loss of so many beautiful lives in a city I used to call "home." But, after hearing some incredibly inspiring words at a vigil held at Los Angeles City Hall, and an outpour of support, I have been reminded why I need EDC Las Vegas now more than ever…
I moved to Orlando to attend the University of Central Florida in 2011. Just prior to moving there, I had officially "come out" as gay to both my friends and family. It wasn't easy, but it was relieving. So as I started a life in Orlando, I started to explore a side of myself that I'd ignored for so long. By 2012, I'd also slowly become acquainted with raving as the EDM boom had really taken place. Later that year, I attended my first Insomniac Event. 2012's EDC Orlando. I wasn't really an experienced raver, having only attended a handful of local shows and festivals. And, I was still familiarizing myself with the emerging EDM sub-genres. But the vibe I felt was something I needed to experience again. And, as a young gay man, the feeling of acceptance and the lack of judgement I felt there only furthered my appreciation. Since then, I've gone on to attend numerous other shows and festivals by Insomniac, and the vibe truly never changes. The atmosphere at almost any Insomniac event is noticeably different, even just upon entering the security lines. Then, once inside, the environment created for attendees is like that of a dreamworld in which one can completely be their true self.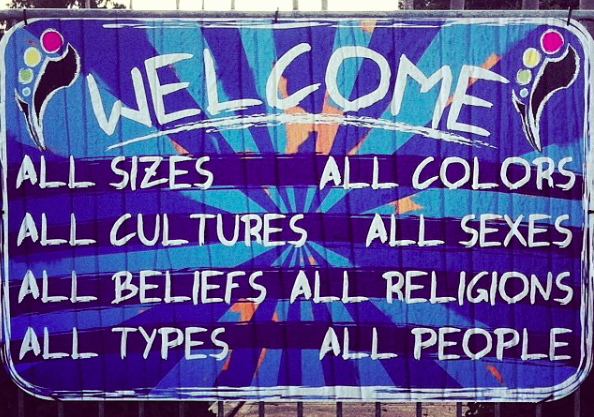 And honestly, that's what I need right now. I need an escape from the harsh reality that is our world. I need an opportunity to see the good in others, and to see joyous faces embracing this gift called life. I need to rave in honor of my fallen LGBT brothers and sisters, and represent our community as the positive light that it is. After all, let's not forget that gay culture has always gone hand in hand with dance music culture. From the era of 70s Disco, to the start of house music in the 80s, the LGBT community has always propelled the dance music movement. And as rave culture developed, it's no surprise that same community would seek asylum in a open-minded music scene. Today, it's not any different. In fact, I've found that the presence of the LGBT community is one of modern EDM's most remarkable strengths.
So, even though the timing has made it bittersweet, I believe an experience like EDC Las Vegas may just be the best form of therapy I can find. It will be a reminder of the love that does exist in this world, and especially within the EDM community. It will be a reminder of how music can be the best medicine. And it will all be dedicated to my fellow Orlando originals, and ALL of the innocent lives impacted by this horrendous tragedy. If you are interested in showing support, paying respects, or simply want to talk, I am organizing the United Under The Electric Sky for Orlando Meet-Up, this Saturday, June 18th, at 9:00 PM in the COSMIC MEADOWS area. This will not be a somber gathering, but rather a moment of unity for our community in an effort to assert that LOVE and COMPASSION will always prevail! For more details, please check the Facebook Event page here. ALL are welcome.