When we get ready to go to music festivals, we are often so preoccupied with other things such as making sure we have everything we need like our ticket, worrying about set times and trying to make sure we get to see our favorite DJs and much more. Taking care of our skin is most likely the last thing on our mind, this is already hard enough to do daily and doing it while you are at a music festival or getting ready for one makes it seem even harder.
Since we are all getting older, practicing self care and having a a skin care routine is important and you should have one if you don't. I recently began taking care of my skin more and using skin care products not only for my daily routine but also to get ready for festivals. Here are some products I use to get my skin ready for festival season that are easy to use.
Sunscreen
First and foremost is sunscreen! One of the brands that I like to use is Coppertone. It is affordable and can be found at any drugstore. The one that I get is Coppertone Sports Sunscreen and I love this one because it's perfect for all the dancing I do all day and night . We all know it can get pretty hot and we can get real sweaty from the heat and all the dancing we do and this one I personally love because it stays on strong when you sweat. It's also lightweight and doesn't feel heavy on the skin unlike some other brands out there.

Facial Spray
A recent favorite of mine is the Mario Badescu Facial Spray. This facial spray makes your face feel super fresh especially when it's hot and humid outside and you've been dancing for hours straight. You can use this during any time of the day when you feel like your face needs a pick me up or a hydrating boost. This spray is a rejuvenating mist that contains herbal and botanical extracts (Aloe Vera, Rose, Thyme) which help re-energize the skin.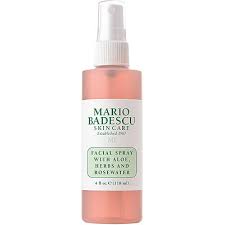 Lips
Don't forget your lips! There have been a few instances where I have forgotten to bring some lip balm and my lips are very chapped by the end of the night. It's no fun to deal with so I make it a habit to always bring some with me. Cool Mineral Liplux is a packed with hydrating ingredients like mongongo oil and organic cupuacu butter with SPF 30. It adds a hint of natural color too while protecting your lips and boosting your lip's natural moisture. It's also water resistant!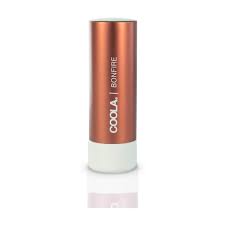 Face Cleansing Towelettes
Face cleansing towelettes are necessary to use, especially after the festival when you've been walking through dirt all day and sweating. I recommend purchasing Simple Micellar Wipes because they cleanse your face easily and remove any dirt with just one wipe. They are also great for removing makeup while instantly hydrating your skin. Make sure you ALWAYS take your makeup off! I've been there before, removing makeup can seem like such a hard task at the end of the night but you must do it. You'll feel way better when you do!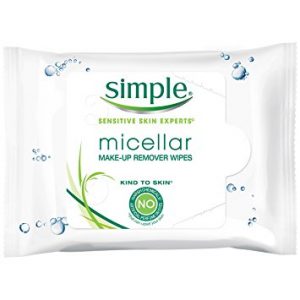 While you're out dancing your heart out all day and night at a festival, don't forget to protect your skin. It's so easy to forget such a simple but important task but when you take care of your skin it will thank you now and the future. When you are preparing to go to a festival, remember to take a few minutes to take care of your skin. You don't have to use every single product I mentioned above, but at least one will be better than nothing.