Nocturnal Wonderland is Insomniac's longest-running festival with over 25 years of music under its belt. The first edition was held all the way back in 1995 with some attendees still traveling to the historic festival all these years later.
We went to Nocturnal Wonderland this year at Glen Helen Regional Park in San Bernadino, California, September 17-18, and were transported to a world of mystery, art, and woodland enchantment. It was my first time attending since 2019, and it was a full-circle moment.
Like many festivals, there were some extreme highs and some lows, but overall we had an absolutely incredible time. Read our full review below: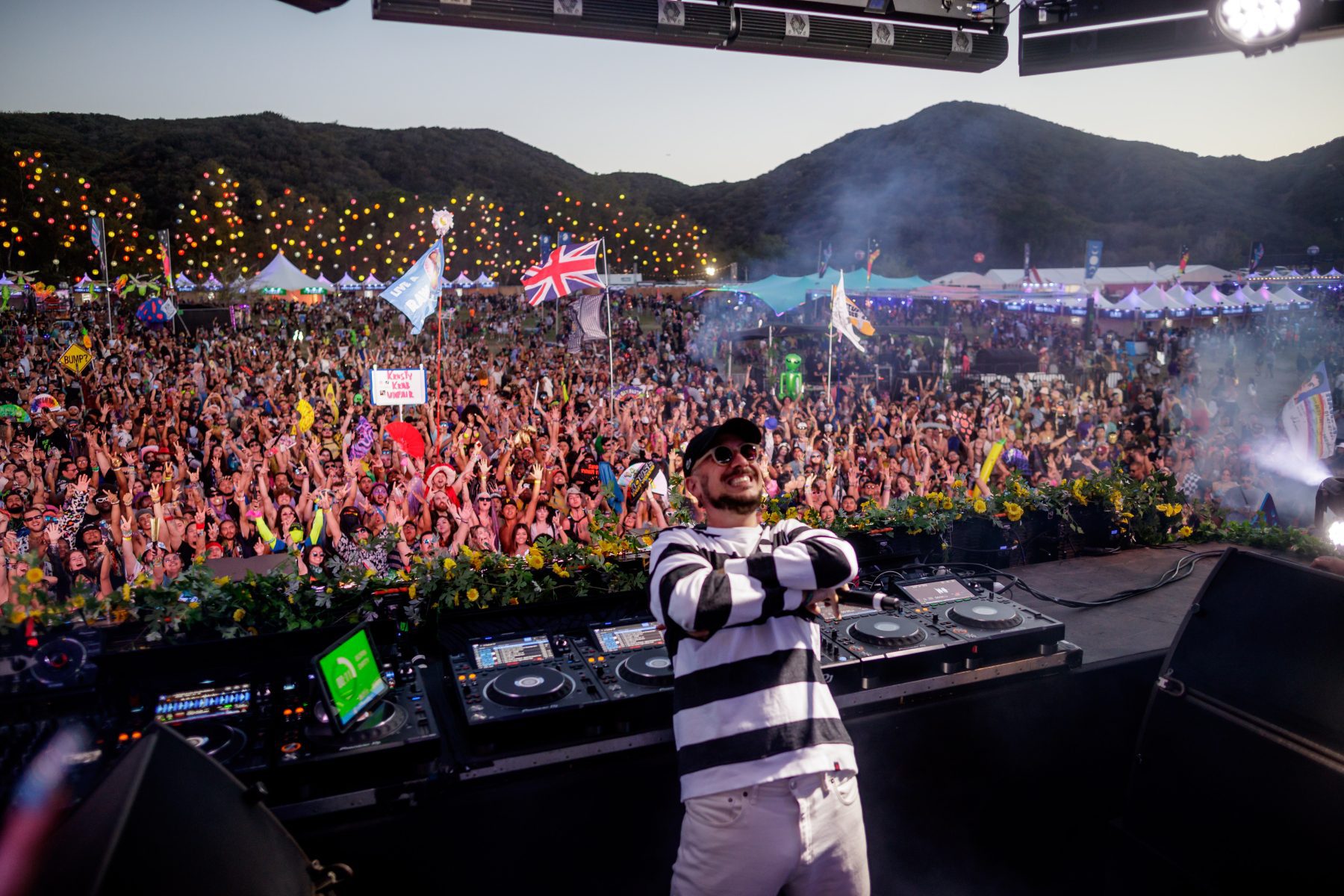 Vibes: B
Like most festivals, the vibes of the crowd were very mixed.
I met multiple incredible people when I was alone at one point who made sure I felt safe and taken care of. I could lock eyes with almost anyone in the venue and they seemed ready to just smile and make sure I was having as good a time as they were.
There was also plenty of Kandi trading, flow artists, and mutual light show respect that felt like the old-school PLUR days. We met several people who had been "gloving" for 10+ years and it was really amazing to see them back at Nocturnal Wonderland for yet another year.
Furthermore, the majority of people we passed said excuse me and it was very easy to move to the front of the stage or out of a set as everyone cleared a path.
But we also saw a lot of people who had overdone their consumption and were either throwing up, falling over, or being shepherded by their friends out of a set.
We saw many people who were struggling before even coming into the festival (around 4PM every day). There was one particular moment outside the gates where we saw someone getting helped by medical and a group of "Chads" hooted and hollered at the person struggling, making fun of their intoxication.
This is simply not OK as many of us have experienced a moment where we pushed our limits too far and don't need the embarrassment worsened. If you see someone struggling, help them and if they are already with medical, don't make things worse.
Production: B+
The production quality was also mixed as the sound wasn't well balanced on the first day between the three stages. It was too quiet at the main stage, Wolves Den, and the Labyrinth, leading to some sound bleed if you were at the incredibly loud house stage, Sunken Garden.
Thankfully they made up for any sound issues on the second day as the sound was loud and heavy for both Blanke and Peekaboo at Labyrinth and Rezz at Wolves Den.
Both large stages had pyro, fireworks, lasers, and bright visual screens that truly made the festival feel bigger than it was. Sunken Garden was also well-equipped with three huge screens that pulsated and flowed with the music.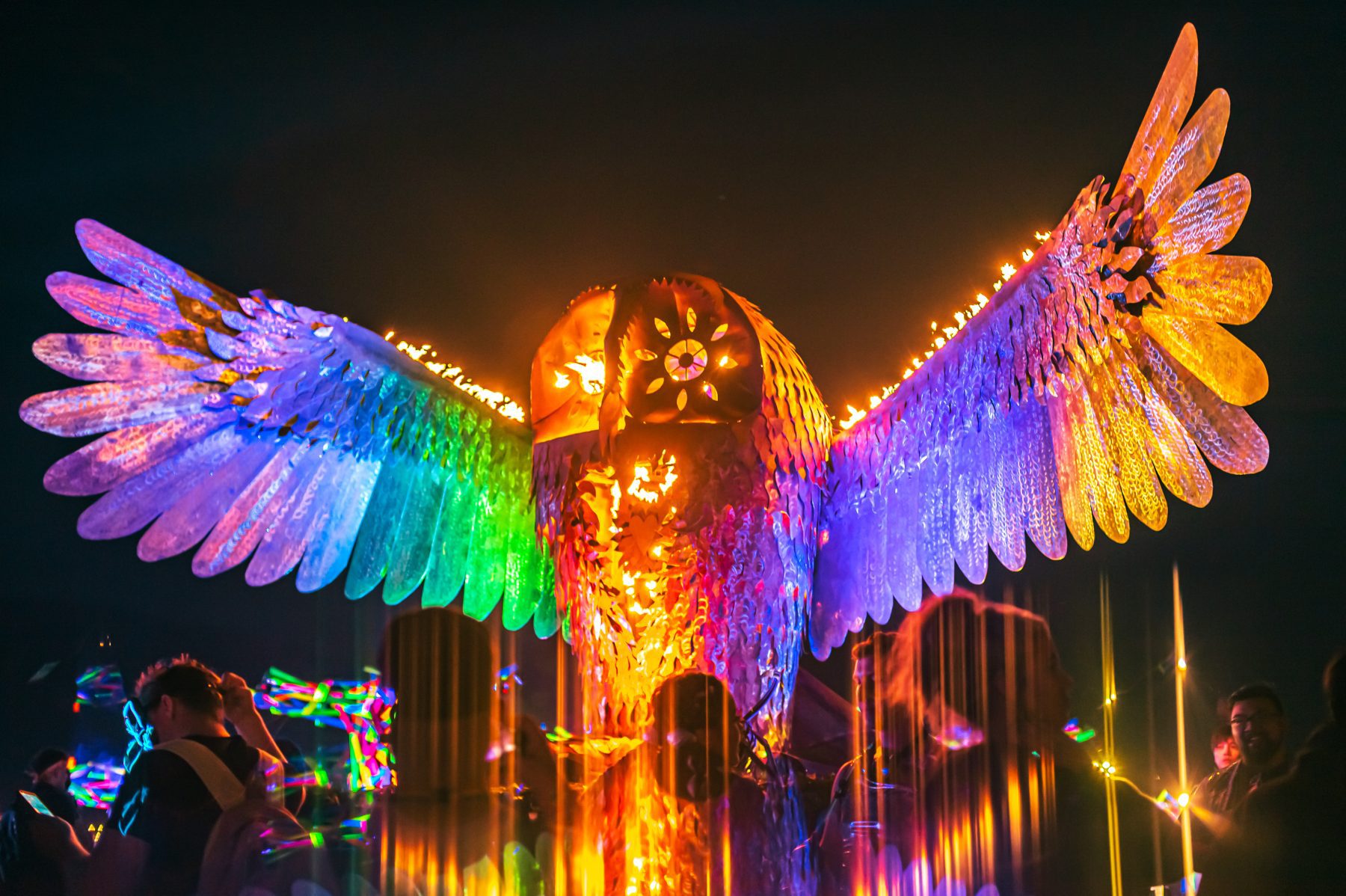 Music: B
The artist list seemed carefully curated but was strangely organized.
Listed were some incredible Insomniac favorites like Illenium, Adventure Club, JSTJR, and R3HAB, but there was a slight lack of variety on the first day. There were no pure hardstyle, techno, DnB, or even disco house names on this day.
Everyone felt neatly placed into the niche of either "Main Stage", bass, or house with the exception of Yellow Claw who plays plenty of hardstyle.
Day 2 felt much more varied. With the additions of Kaleena Zanders, Wavedash, Blanke, Koven, and Andy C, the music felt a bit more fresh and modern. Rezz headlining was also incredible as the whole festival seemed to pack in to collectively lose their minds to such an incredible female and LGBTQIA+ artist.
Venue: B-
First off, Glen Helen is a gorgeous venue: the mountains behind the Labyrinth stage were stunning during Blanke's set at sunset, and the tiered hill aspect made for very little sound bleed between the two larger stages.
The food trucks served some seriously good food like burgers, hibachi, and even a ramen truck that was absolute heaven. The added marketplace was also really fun to explore between sets as they sold a variety of pashminas, fans, light toys, and necessities that made for a personalized and unique experience.
But Nocturnal Wonderland is one of the few Insomniac camping festivals and one of the few last events at Glen Helen and it showed in the execution. There were many inconsistencies, from security not noticing an expired ID until day 2 and combing through bags only to barely pat them down the second day, to 21+ wristbands not being given out until day 2, and general confusion about parking and logistics.
When we were leaving the festival, many people had to be told they were going the wrong way to head to camping and we even saw several attendees hop a fence into the camping area (whether they actually paid for camping spots we are unsure). Traffic is also notoriously terrible into Glen Helen. We heard reports of people waiting hours to get into a parking lot only to be told it was full.
Overall: B
Overall, I had an absolute blast. I got to see many artists I never had like Andy C, Blanke, DJ Hanzel, Sullivan King, and Liquid Stranger. It was a great place to wander back and forth and stop wherever you liked the energy.
There were many moments I would look around and see nothing but smiling faces who would lock eyes with me and smile back. There's a historic atmosphere that ravers of all ages call home and keeps them coming back every year.
But there seemed to be a bit of chaos from both the staff and security that was echoed by some rowdy attendees. The venue definitely has some quirks that make it one of the more difficult Insomniac festivals. But every festival has some hiccups, and the most important thing was we felt truly immersed in some incredible music.
All images provided by Insomniac Press, featured image from Jake West for Insomniac Events