The sun was setting calmly over the blooming dogwoods of Atlanta. Cool spring air had settled around Centennial Olympic Park, the home of Shaky Beats Music Festival. Crowds were slowly forming around the main stage in anticipation of Odesza and, despite my own excitement, I lingered at the perimeter, shying away from the glistening bodies around me. Couples held hands lovingly, affectionate rave families gathered in huddles, and yet, there I was, a lone wolf amongst a community. It was the first time I'd ventured a festival alone; my partner-in-crime said goodbye to me before dusk as I assured her that I'd be fine. But two hours later, my palms begin gathering beads of sweat as I stood alone.
"What do I do now?" I wondered to myself. The final notes from Porter Robinson's set rang clear from the crowd. I inhaled deeply, and made my way towards the now cheering audience.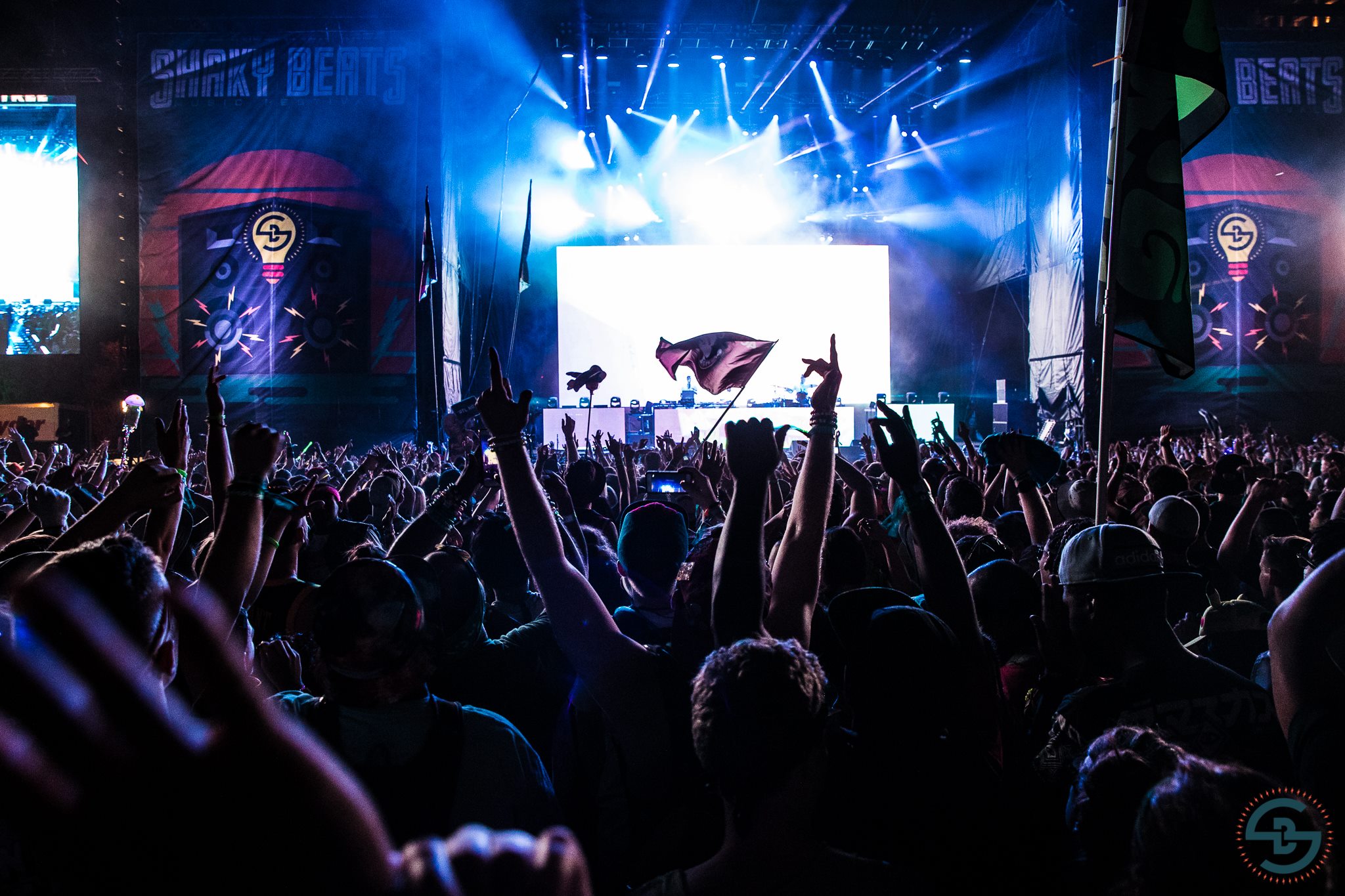 Glimmers of light immediately caught my eye, beckoning me towards a circle of dancing hands. Impressed by the performance, I found myself grinning, now fully engaged by the clever skills.
"Want a show?" He asked gleefully. "Sit down." Hesitant but curious, I followed his request, taking a seat on the freshly trimmed grass. Losing myself wasn't a priority that day. In fact, it was something I was relentlessly trying to avoid. But in that moment, surrounded by light and encased by thousands of others, I found my worries fading, and allowed myself a chance to explore. The light show ended swiftly as Odesza took the stage, the crowd's eruption signaling the start of the night's closing set. Excitement took over as I jumped alongside everyone. This was my first time seeing Odesza perform live, and despite my own introversion, I wasn't letting anything stop me from soaking up the moments that followed. I closed my eyes lazily and let each note guide my body as I danced and weaved between groups of fans. My anxiety was beginning to melt away, leaving my body as I skipped to the beat of each song. In losing myself, it seemed I'd gained more: confidence. I realized I wasn't alone, but rather an integral part of a larger experience.
The crowd swayed and moved as one through the familiar notes of "Sun Models" and I joined effortlessly, no longer out of place, but exploring a new home amongst many others. I was content by myself, but the longing desire of friends to share my experience with crept slowly into my mind. I was content, and finally relaxed, but I couldn't help but wonder what it would be like to share this moment with others.
As if my thoughts were heard through the venue, a voice called out immediately.
"Dani!" I heard name over the belting synth.
I glanced towards my left, scanning the crowd until my eyes rested on a group of familiar faces. I instantly remembered them as the cherished friends I had made the previous night. Warmth spilled over my body, as I ran to my new friends, carrying my new confidence with me as well. Greeting each other with hugs and smiles, we quickly turned our attention back to Odesza, just as the opening lines of "All We Need" radiated from the growing stage. Nothing seemed unfamiliar anymore.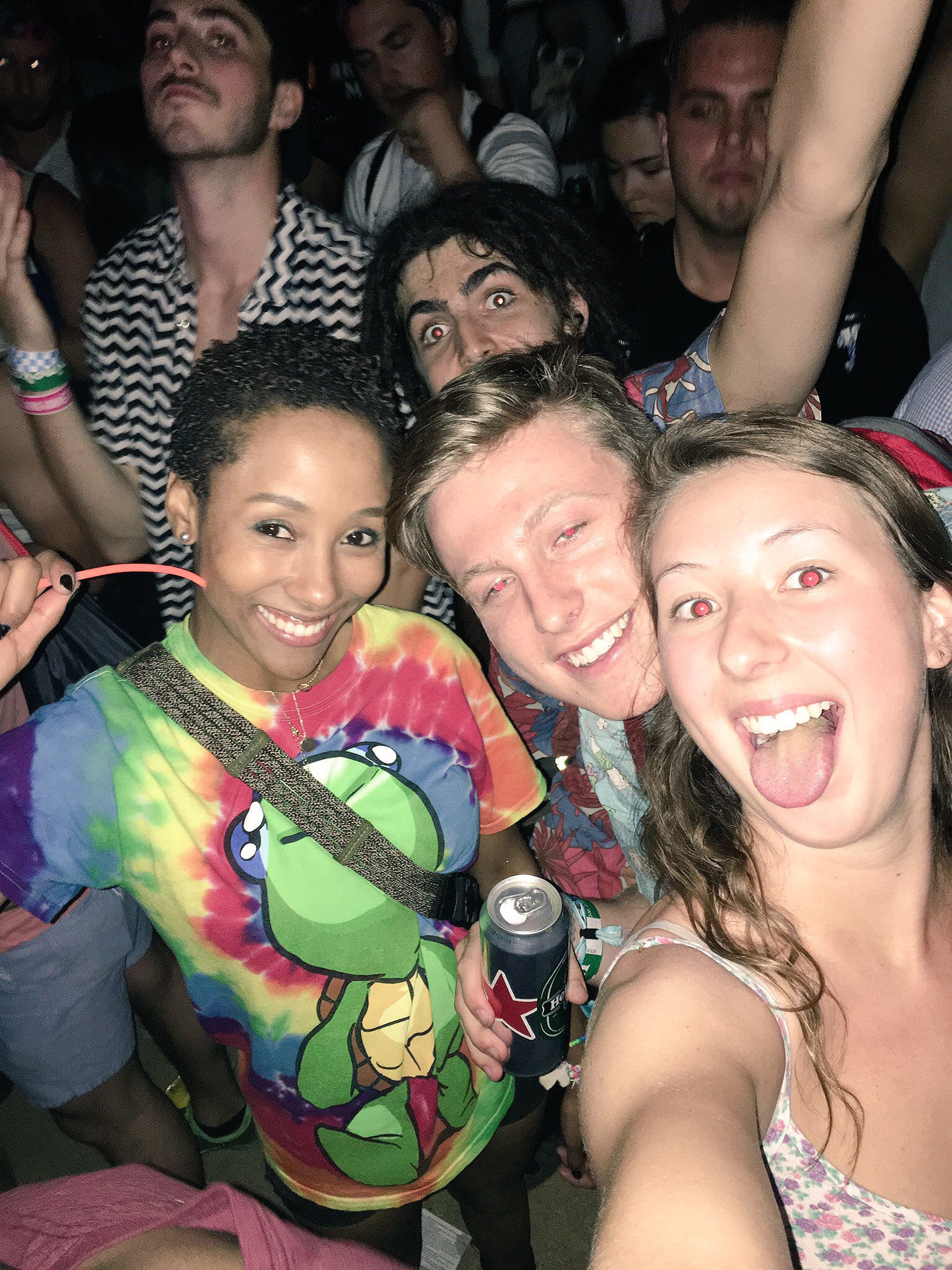 I spun as the chorus continued, dancing with my new friends, and dancing alone. I discovered myself in a crowded arena of many, and made a packed festival stage my home. I embraced the unknown, and found friends among strangers.
Featured Photo Courtesy of aLIVE Coverage