Summer is quickly approaching, swiftly carrying with it one of the most explosive festival seasons to date. With a catalog of enticing and established premier festivals like EDC and Electric Forest at the fingertips of fans, newer festivals often falter on delivering an equally anticipated experience to their patrons.
This of course is not the case with C3 Present's own Shaky Beats Music Festival, still lapping at the success of it's inaugural run in May of 2016. From its prime location in Atlanta, GA, to its stacked, jaw-dropping lineups, Shaky Beats has established itself as a festival you can't miss.
Here's why you need to be there in this year.
One EPIC Lineup
The inaugural 2016 Shaky Beats lineup brought us indietronica favorites Odesza, bass-heavy trap king NGHTMRE, and rap legend Nas, just to name a few. 2017 was sure to deliver an equally impressive lineup, ensuring that diversity would be a long lasting theme for Shaky Beats for years to come. From the soulful electro-funk sax riffs of Griz, to Kaskade's infectiously pounding hi-hat cymbals, Shaky guarantees enough sounds for any music lover to envelop themselves in.
Chasing The Gold At Centennial Olympic Park
The age of attending festivals in abandoned farm fields is one of the past. Shaky Beats, instead, has taken its fest to the epicenter of Georgia's largest city, in one of its most famous and pristine parks. Centennial Olympic Park, built just 20 years ago as a central gathering location for the 1996 Summer Olympics, boasts fields of soft grass, cool fountains and a man-made brook, and plenty of natural shading from dogwood & willow oak trees scattered along pathways. At just a mere 21 acres, the park sets an intimate tone, allowing fest goers to walk easily from one set to the next without worrying about sound bleeding between the stages.
After The Show Is The After Party
Though the Shaky Beats gates close each night promptly before 12 am, fans can satisfy their late night rave cravings with Shaky Beats' official Late Night shows. Held at some of the city's most alluring clubs and concert venues, these shows run early into the morning hours, allowing everyone to dance into a mid-morning slumber before the next day's sets. Last year's late night shows proved to be extraordinary, with acts like Cherub and Marshmello closing the night out in back to back sold out shows at the famous Terminal West.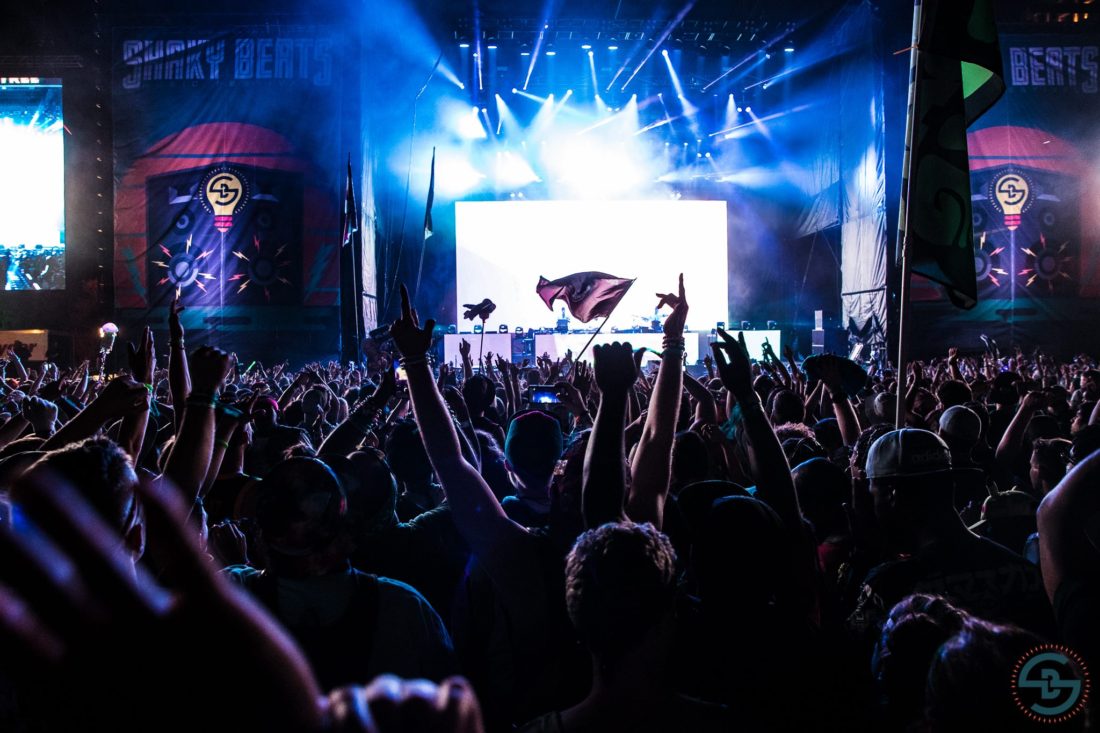 Shaky Beats Has A Hot Older Sister
Shaky Beats may be young compared to its electronic festival counterparts, but it took to the scene in 2016 with ease, delivering a flawless execution and layout rivaled by veteran fests everywhere. Truthfully, it wasn't festival creator Tim Sweetwood's first (or second or third) run at a large scale production. Founder of Shaky Festivals LLC, Sweetwood also developed one of indie music's most impressive festivals to date, Shaky Knees. Known for showcasing notable acts like The XX, Florence and the Machine, and Halsey, Shaky Knees made Atlanta a prominent festival city in a short matter of years. Held one week concurrent to Shaky Beats, the older, alternative sister fest provided the infrastructure, established management, and marketing strength to put Shaky Beats on the map and ensure its place amongst the festival community.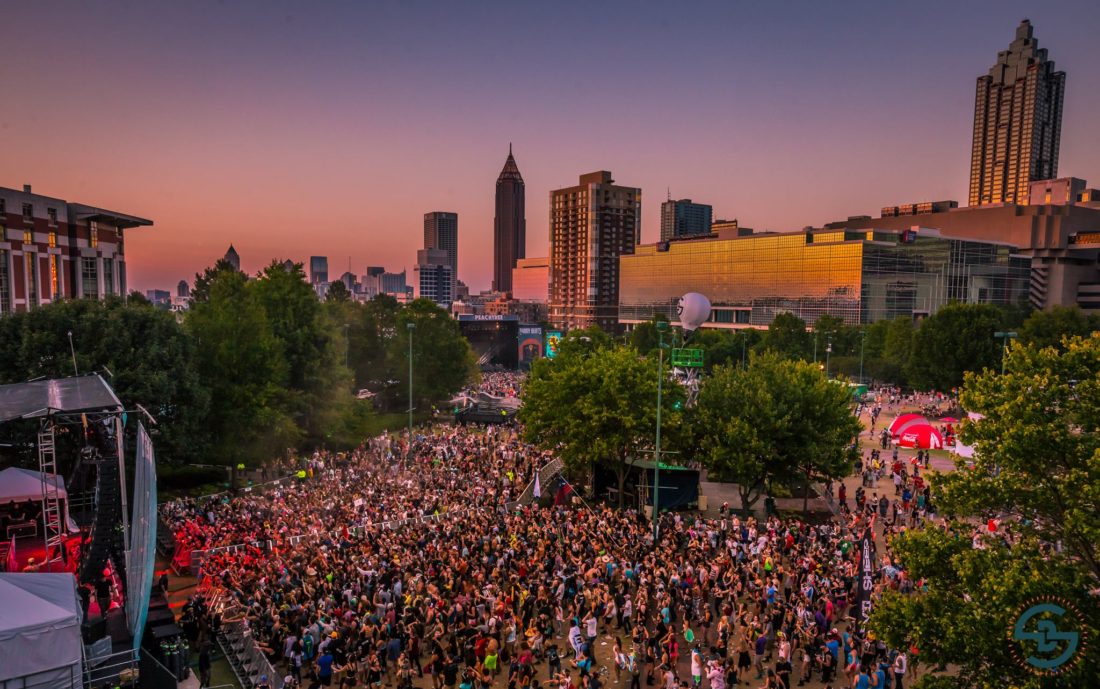 Cinco De Mayo Weekend
Give any ATLien a reason to party and they'll show you the best time of your life. Compound this unspoken truth with the first real holiday of the summer AND a 3-day music festival, and you've made the entire city your oyster. With Shaky Beats running from May 5th-7th, there are sure to be plenty of weekend events planned throughout downtown. From parades to themed bar crawls and rooftop parties, Cinco De Mayo weekend never disappoints in the Peach State.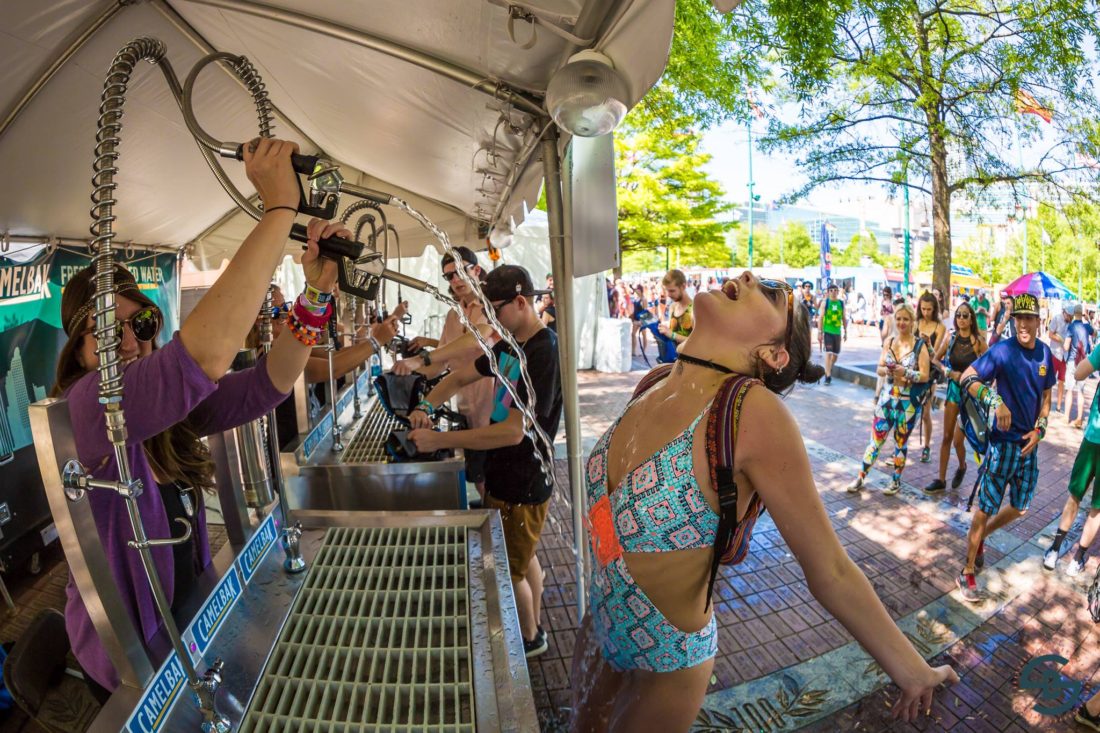 Welcome to Atlanta
Dubbed the "Hollywood of the South", Atlanta boasts one of the country's fastest growing entertainment industries. Expect a guest appearance from an Atlanta native, as was the case when Big Gigantic and Marshmello brought ATL staples Big Boi and Waka Flocka Flame to the Shaky Beats stages during their respective sets. Just a few steps away from the main stage and you'll find the Georgia Aquarium, the largest aquarium in the United States. After quenching your curiosity there, quench your thirst at the World of Coke, home to over 100 different flavors of the world's most popular beverage. End the weekend throwing touchdown passes at the College Football Hall of Fame, also within eyesight of the festival. With so much to offer, traveling to Atlanta takes one's festival vacation to another level ensuring you'll be back to visit the blooming city again.
Shaky Beats will be held May 5-7. 3-day GA tickets are $165. Single-Day passes start at $90. All guests must be 18 or older.
For more info visit: www.shakybeatsfestival.com