Over the last two decades, Ultra Music Festival has grown their brand into a worldwide electronic music phenomenon with a presence on all six habitable continents. With 38 festivals and events hosted across 26 cities and 29 countries, Ultra Worldwide deserves their name as the world's premier festival organization. From Miami Music Week to residency at Ibiza's largest nightclub Privilege to their weekly radio show UMF, Ultra Music has penetrated all aspects of the global electronic music industry.
Ultra continues to launch new festivals as their global brand expands further, making attendance at festivals more accessible for electronic music lovers around the world as more countries become home for Ultra. This year, Ultra is debuting their first festival in the Middle East with the opening of Ultra Abu Dhabi in March of 2020. As you plan your 2020 festival calendar, let us be your guide to Ultra Worldwide!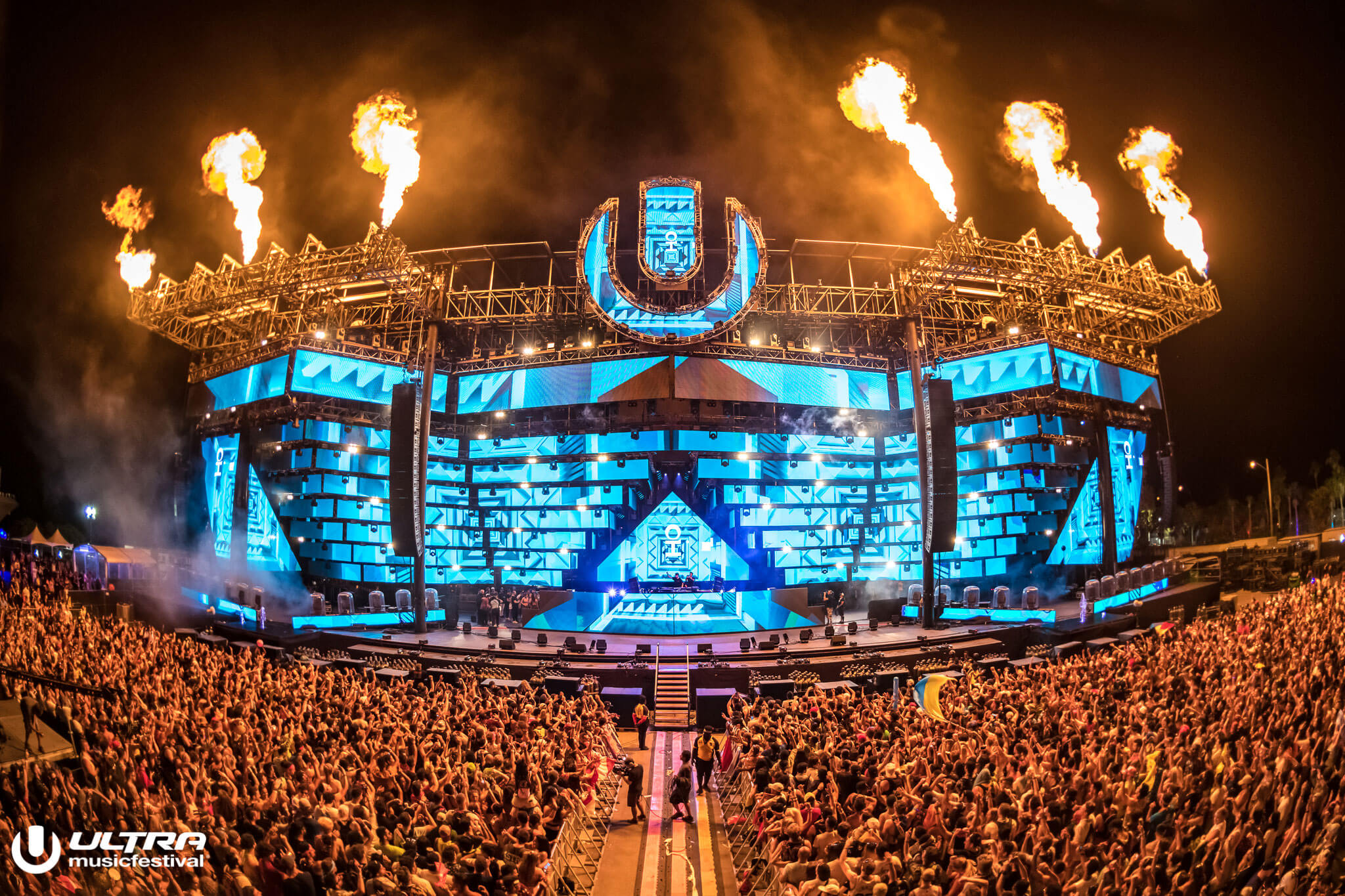 Ultra Music Festival 
Location: Miami, Florida
Date: March 20 to 22, 2020
Ticket Price: $399 to $1,499 USD
Ultra Music is rooted in Miami since the very first Ultra Music Festival that took place on Miami Beach in 1999, the year of legendary parties. To this day, Ultra Miami continues to be the most popular of all Ultra events with over 170,000 attendees during the three-day festival in the beautiful Sunshine State. Ultra Miami concludes Miami Music Week as the big finale to the world's largest electronic music event. The week leading up to Ultra Music Festival transforms downtown Miami and South Beach into an electronic music paradise with over 300 events and parties at over 85 venues, hosted of course by top artists from around the world.
During the middle of the week from March 16th to 18th, Ultra Music hosts the Winter Music Conference in the vibrant Faena District of Miami. During these three days, anyone and everyone in the electronic music industry gathers for a series of seminars, programs, workshops, and panels led by top DJs and industry powerhouses to bring together music, technology, and education.
In exciting news for this year, Ultra Miami will be returning home to Bayfront Park after a brief hiatus in the Virginia Keys. Ultra has already hinted at several highly anticipated changes for this year with more surprises being released as the festival nears. The event will be larger and have a new layout including elaborate new stage designs.
The addition of RESISTANCE for the entire three days has already been released along with the expansion of Carl Cox's iconic Megastructure. In phase one of the lineup, Ultra has confirmed performances by Afrojack, Above & Beyond, Carl Cox, Armin van Buuren, David Guetta, Eric Prydz, Martin Garrix, Slander, and many others. Aside from the overall next-level production of Ultra Music Festival, the lineup is simply unparalleled. Combined with a location in paradise on the waterfront of a major city, Ultra Music Festival in Miami is not only Ultra's top festival but a leading festival worldwide.
Pro-tip: Passholders to the Winter Music Conference will receive access to Miami Music Week Oasis, the site that plays host to exclusive pool parties, yoga sessions, happy hours, and networking events.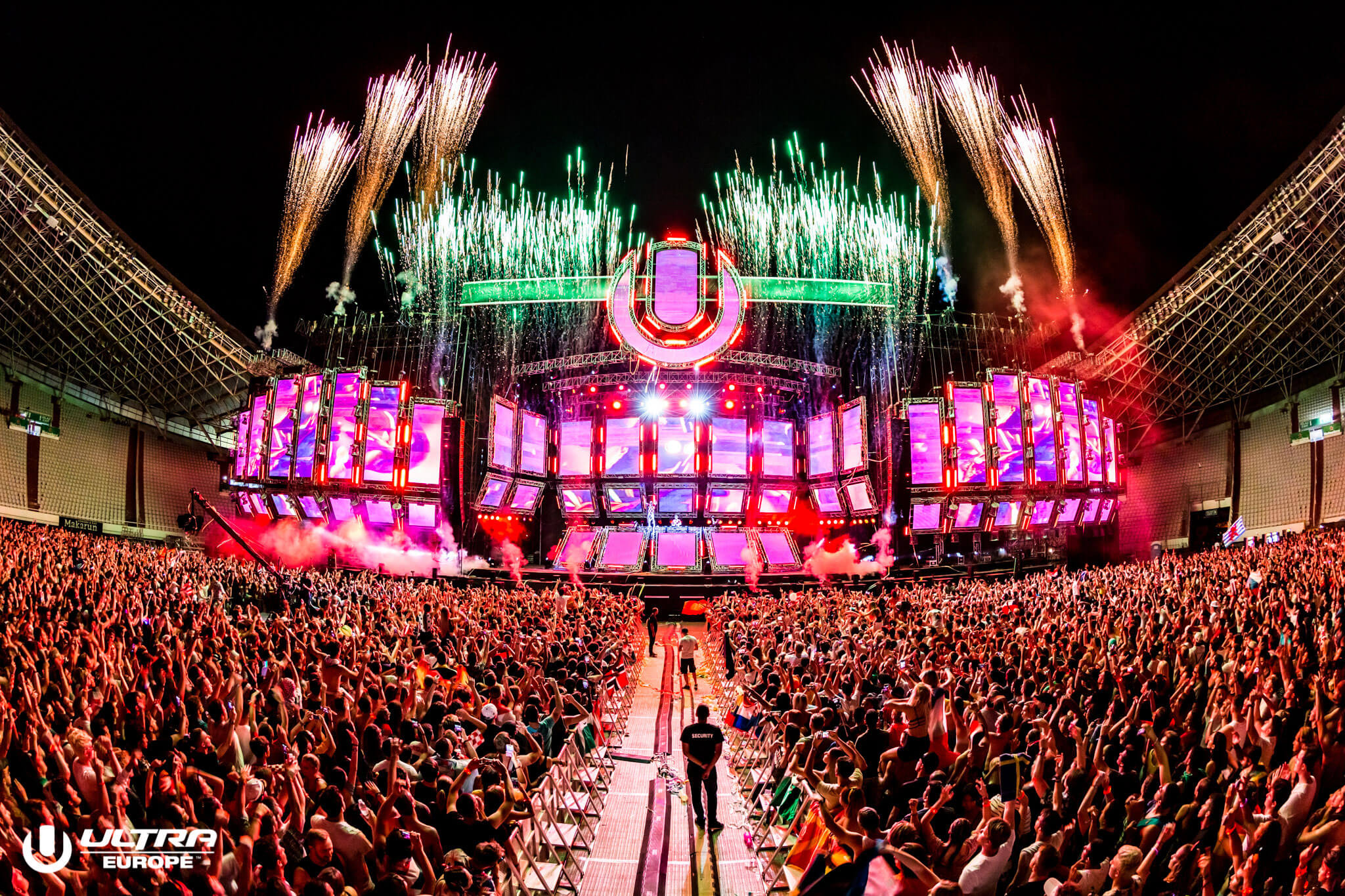 [ppp_patron_only level="3.99″ silent="no"]
Ultra Europe
Location: Split, Croatia
Dates: July 10 to 12, 2020
Ticket Price: $177 to $434 USD
Taking place each summer, Ultra Europe is the European version of Ultra Miami. In the European edition, the three-day festival also takes place beachside but this time in the beautiful country of Croatia. In an area known as the Dalmatian Coast due to its long stretches of gorgeous beaches bordered by tiny islands, Ultra Europe makes for the perfect summer escape. Already known as a top worldwide party destination with the moniker "Croatian Ibiza" due to the exciting nightlife, adding a music festival with top headliners only takes it to the next level.
During the week leading up to and after the main Ultra event over the weekend, the surrounding area of Croatia is filled with parties hosted by Ultra including Ultra Beach and their sub-brand RESISTANCE, which focuses more on techno. This makes Ultra Europe part of a key week for local and visiting partygoers in what is collectively known as Destination Ultra. During this time, Croatia also welcomes thousands of visitors for their infamous Yacht Week parties as guests island-hop on sailing yachts.
To kick off the event, Ultra hosts an opening party before heading into main event. After the weekend ends, guests have the option to join the Yacht Regatta on a journey to the breathtaking Zlatni Rat Beach on the island of Brac as part of Ultra Beach for the closing party on July 16th, 2020. This year, guests will be treated to performances by Martin Solveig, Jax Jones, Sigma, Jimmy Clash, and several others.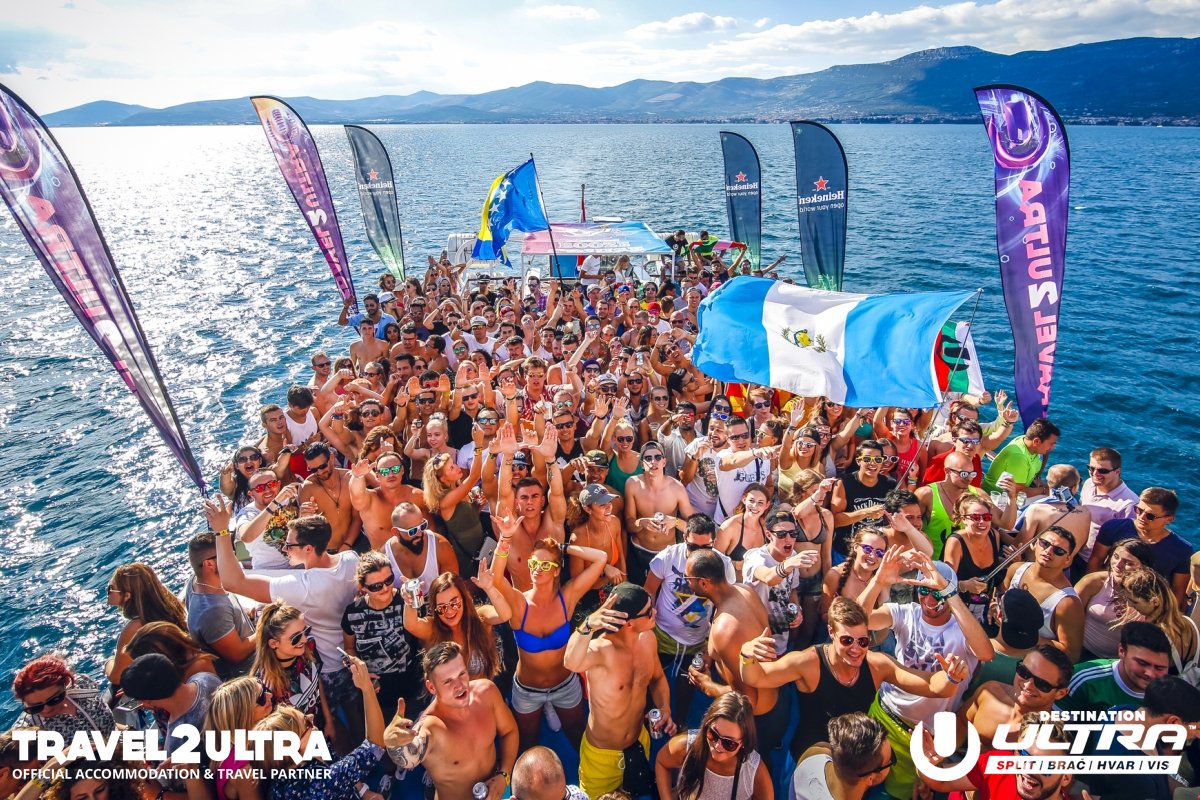 During the main Ultra event held from July 10th to July 12th, guests will witness the usual stellar Ultra production including four large stages equipped with state-of-the-art equipment for premier sound and light quality. As always, Ultra draws the top artists and producers from around the globe to headline the festival as fans dance from day to night. This year will include performances by Afrojack, Armin van Buuren, David Guetta, Galantis, Marshmello, Steve Aoki, and others.
Pro-tip: It is recommended to purchase the combo tickets if you plan to attend all of the events during the week as part of Destination Ultra. Croatia is well-known for their sailing and yacht parties, so if that has been on your bucket list this is a great chance! Also make sure to top off your cashless bracelet prior to the festival to avoid long lines for refills.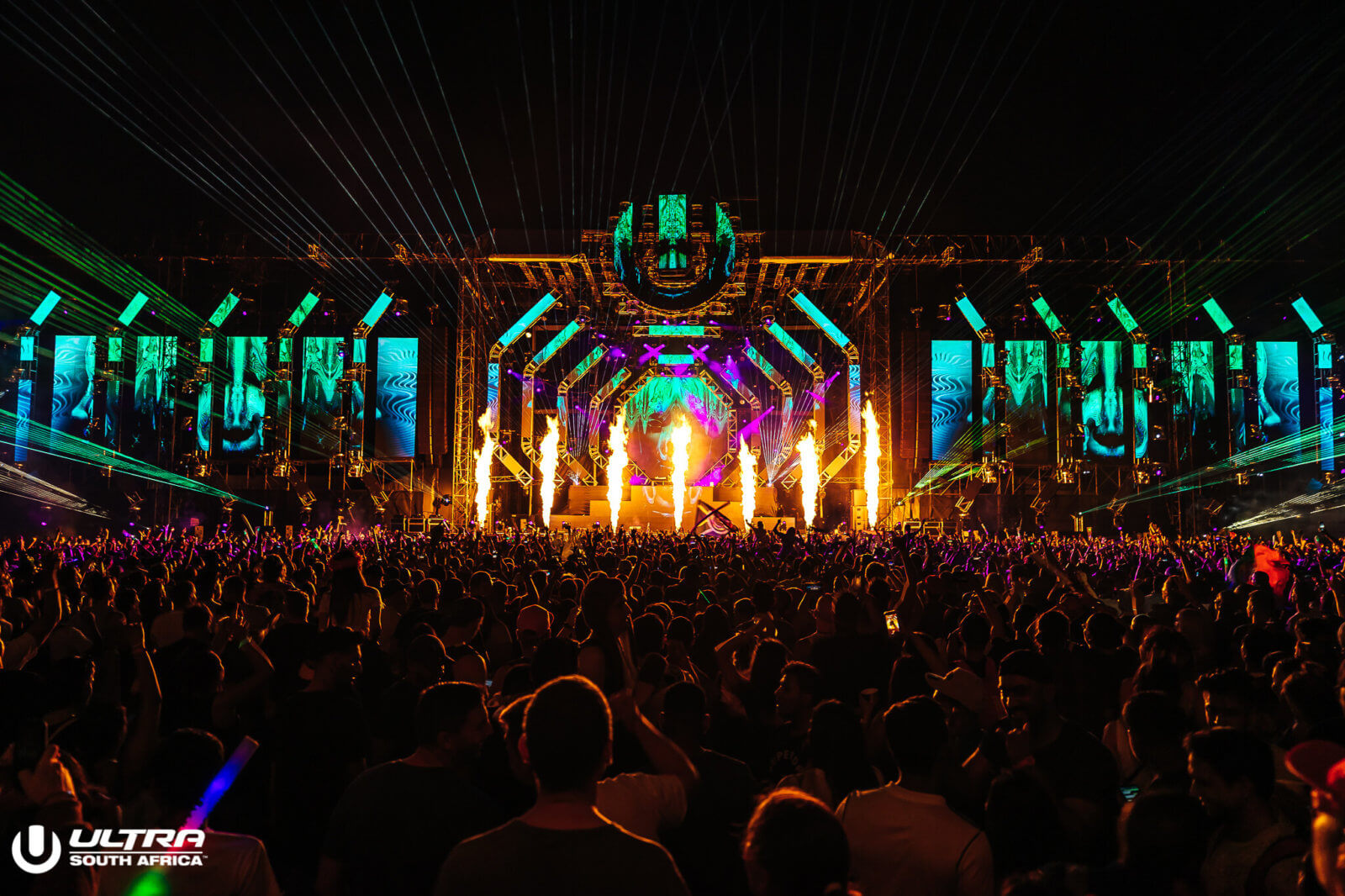 Ultra South Africa
Dates: February 28 to 29, 2020
Location: Capetown, South Africa & Johannesburg, South Africa
Ticket Price: $35 to $104 USD
Ultra South Africa takes place in two locations over the course of two days, with the first stop in Capetown on February 28th, 2020 and second stop in Johannesburg on the 29th. While Africa does not immediately come to mind as an electronic music destination, the ever-growing number of fans on the continent prompted Ultra to broaden the electronic music scene to include the beautiful country of South Africa. As a country that is rich in culture and music, expanding the festival to this location back in 2014 made sense.
Since then, more electronic music festivals in Africa have appeared but Ultra still holds the title as the top festival on the continent with 50,000 fans in attendance last year. For those that have been looking for an adventure and a chance to explore all that South Africa has to offer, adding Ultra South Africa to your lineup for 2020 is the perfect excuse to go on a safari and end the weekend partying to the beats of your favorite artists abroad.
The festival takes place on single days but in separate locations, with just under a two-hour plane flight between each city. Unless you are up for a wild adventure with a plane flight in-between, your best bet is to choose one city and plan your trip accordingly. Both Capetown and Johannesburg are top tourist stops in the country, with Capetown near the coast and Johannesburg being inland. Capetown is known for their beaches, wine-tasting, and the famous Cape of Good Hope. Johannesburg is best known for their acclaimed safari tours to Kruger National Park.
As for the festival, attendees are treated to the renowned Ultra production and outstanding lineups. This year will feature performances by South Africa native Black Coffee, Afrojack, Dash Berlin, DJ Snake, Jamie Jones, Steve Aoki, Camelphat, Luciano, and Sunnery James. Ultra is due to release Phase 3 of the lineup shortly, so stay tuned!
Pro-Tip: The festival takes place right in the middle South Africa's summer season in February, which makes for a great getaway from colder seasons elsewhere. Prepare accordingly for the hot daytime weather and warm nights.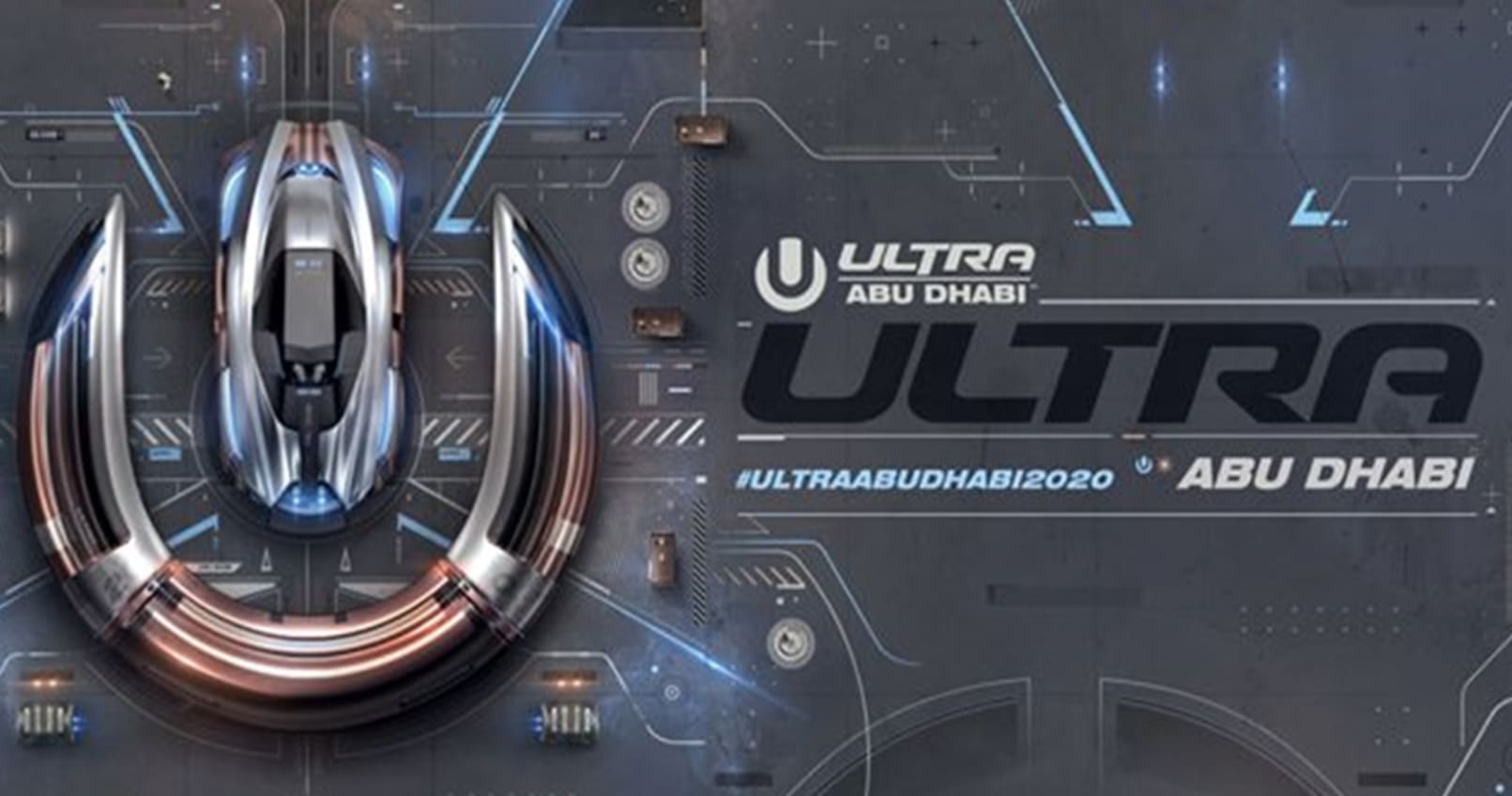 Ultra Abu Dhabi
Dates: March 5 to 6, 2020
Location: Abu Dhabi, United Arab Emirates
Ticket Price: $130 to $212 USD
Electronic music festivals in the Middle East are on the rise with 2019 being a big year for bringing the scene to Saudi Arabia and the United Arab Emirates (UAE). This year, Ultra will be making their mark on the electronic music circuit in the UAE with their debut of Ultra Abu Dhabi. Ultra Abu Dhabi is expected to be the largest music festival of its kind in the area as Ultra proves once again that they dominate the global festival market.
While 2020 will be the first year for Ultra Abu Dhabi, the festival is highly anticipated for locals and international electronic music fans alike. Abu Dhabi has become an increasingly popular travel destination due to its large cities, picturesque mosques, mega shopping centers, white-sand beaches, and extravagant hotels. With modern skylines set to the backdrop of the world's largest sand desert, Abu Dhabi makes for a getaway rich in culture and adventure. Additionally, the city offers a broad scope of opulent nightlife destinations with a variety of clubs, lounges, and bars spread across the coastal zones.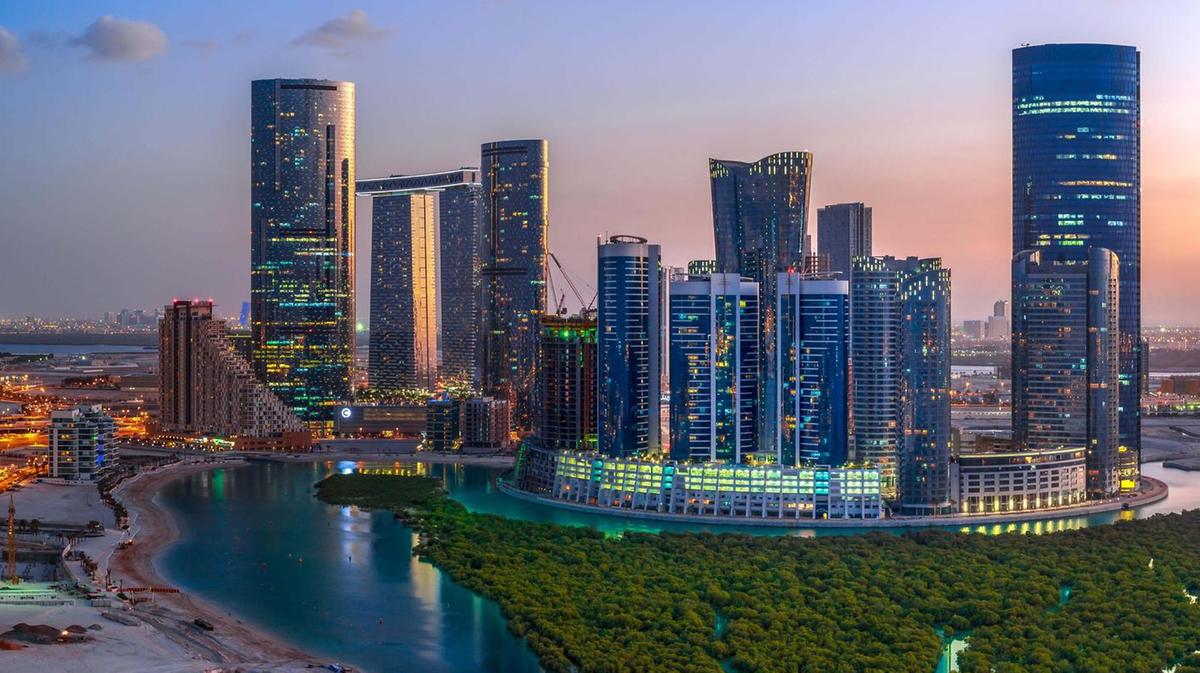 The festival will take place at the du Arena, which is the region's largest outdoor venue with the ability to host over 50,000 people. Held over the course of two days on March 5th to 6th, the festival takes place during the peak travel season for Abu Dhabi since it falls during their winter and features less humid temperatures. This makes for the perfect time of year to host an outdoor festival in this region. We expect that this festival will sell out quickly, especially with the phase one release of headliners that includes Alesso, Afrojack, Dash Berlin, Major Lazer, DJ Snake, Zedd, Nicky Romero, Eric Prydz, and others. Keep an eye out for future artist releases!
Pro-Tip: The UAE has strict rules for tourists when it comes to visas and passports. Check with your country's appropriate embassy to find out the requirements in advance. Universally, your passport must not expire any sooner than six months before your travel dates here. Renew your passport accordingly.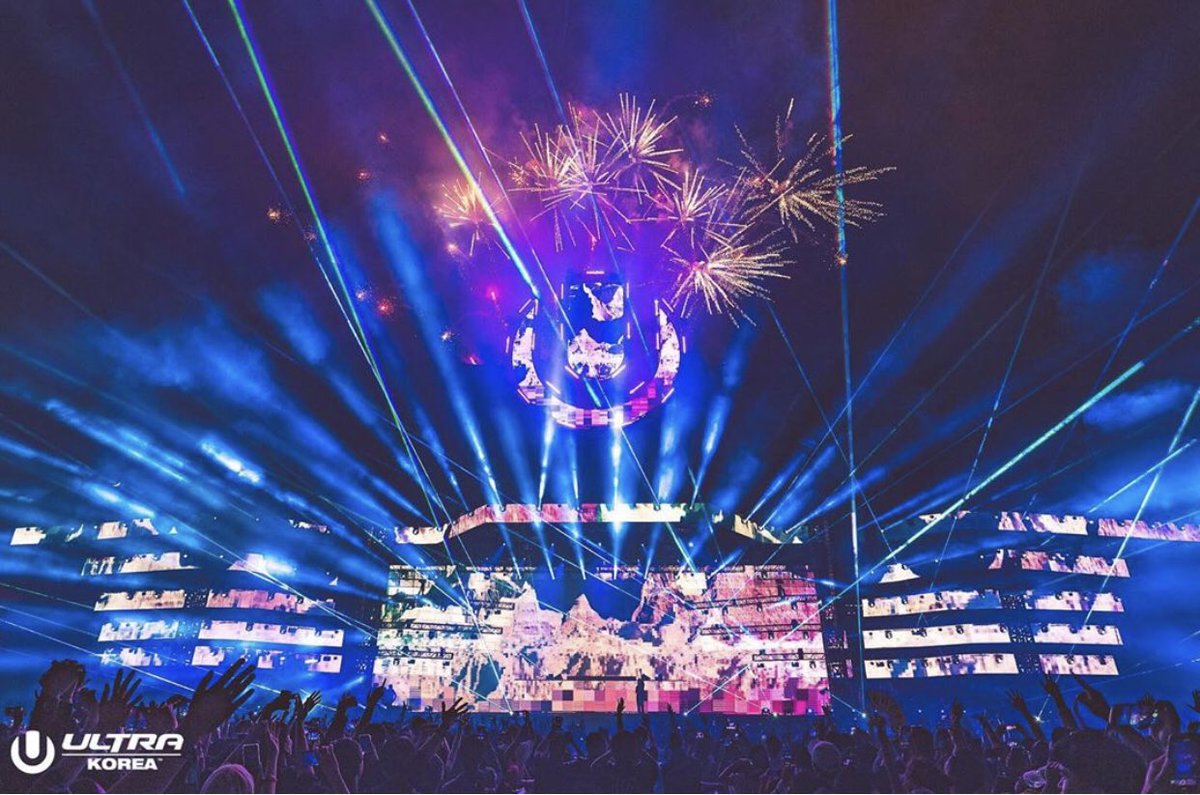 Ultra Korea
Dates: June 20 to 21, 2020
Location: Seoul, Korea
Ticket Price: $120 t0 $160 USD
Asia will play host to more Ultra events in 2020 than any other region in the world, making it a dominant location for Ultra as a hub for electronic music fans locally and internationally. Since 2012, the electronic music scene in Asian countries has rapidly expanded to include an array of major festivals, including Insomniac making their way into the game with the EDC China debut back in 2018. As the international festival pioneers they are, Ultra made their mark early on in Asia with the implementation of the first major music festival of its kind when Ultra Korea debuted in 2012.
Setting the stage to open Asia as a key electronic music destination, Ultra has hosted festivals in Japan, China, Taiwan, and Singapore as well as single-stage events for Ultra Beach and Road to Ultra. For the 2020 year, Ultra Korea will be the sole host for Ultra Music Festival in Asia when it returns this June. Located in the vibrant city of Seoul, Ultra Korea draws fans from across the globe with over 100,000 attendees during the course of the two-day event.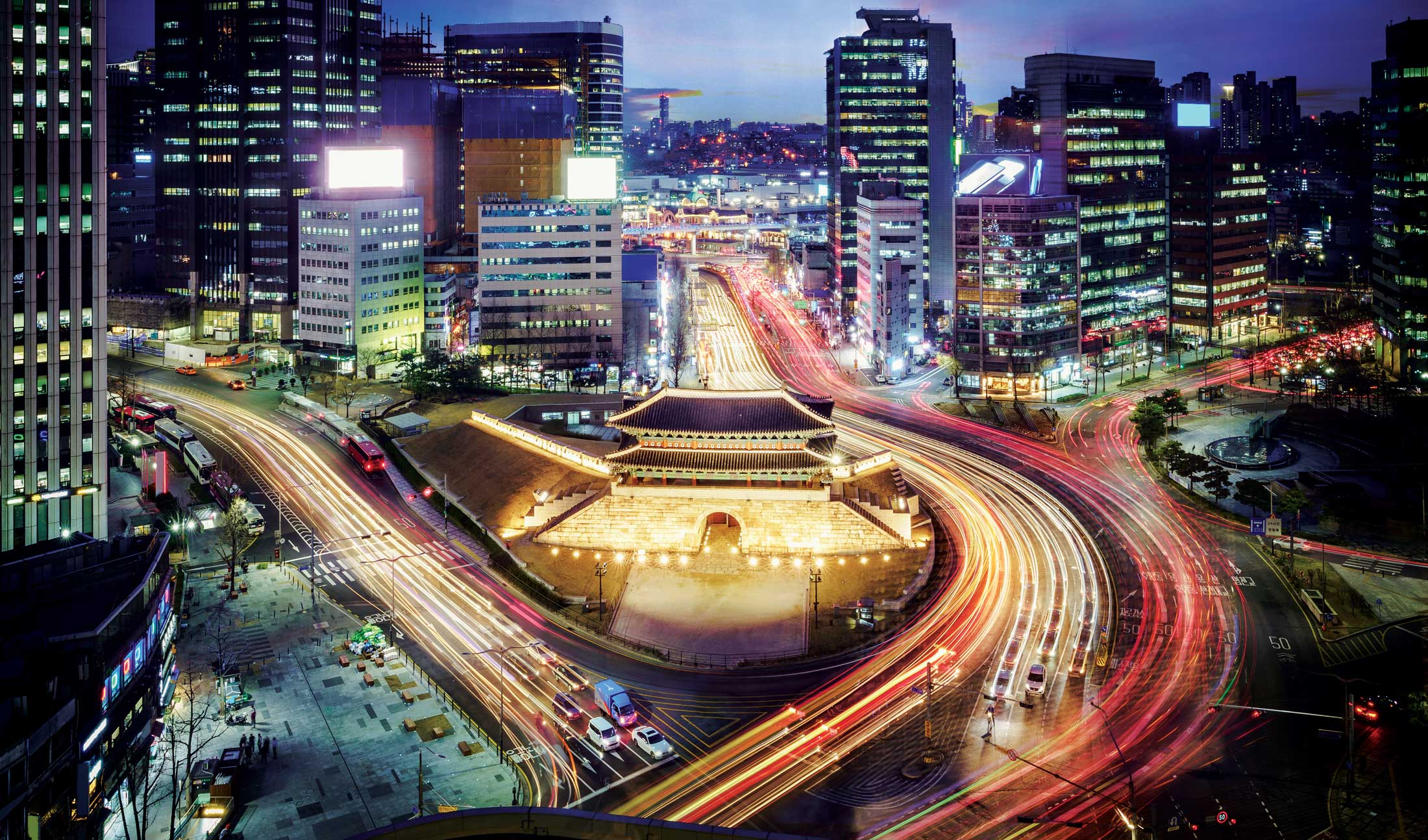 Seoul is a bustling metropolis that acts as the business and cultural hub of Korea. Seoul is well known for their city skylines, historic Buddhist temples, delicious food, sprawling street markets, and eclectic nightlife. Seoul is a dynamic city that makes for a great travel destination whether you enjoy site-seeing or bar-hopping your way through a new city. As the originators of the world-famous Gangnam Style dance move and the wildly popular K-Pop groups, Korea clearly has a strong love for all things music and dance.
Ultra brings their unparalleled festival production to this epic location as they return to the Seoul Olympic Stadium for their ninth season. We expect this year to be bigger and better than ever as Ultra continues to pave the way for other festivals in the region.The lineup for 2020 has not yet been released, but in prior years headliners have included Jamie Jones, Knife Party, Skrillex, Porter Robinson, Kayzo, Duke Dumont, Brooks, David Guetta, The Chainsmokers, Galantis, Zedd, Nicky Romero, and many other top artists. Stay tuned for big announcements as the festival approaches!
Pro-Tip: It is recommended to pre-party before entering the festival since there are often very long lines for alcohol. Seoul is a big city with lots of bars and lounges, so check those out before the festival starts to get a taste of the city!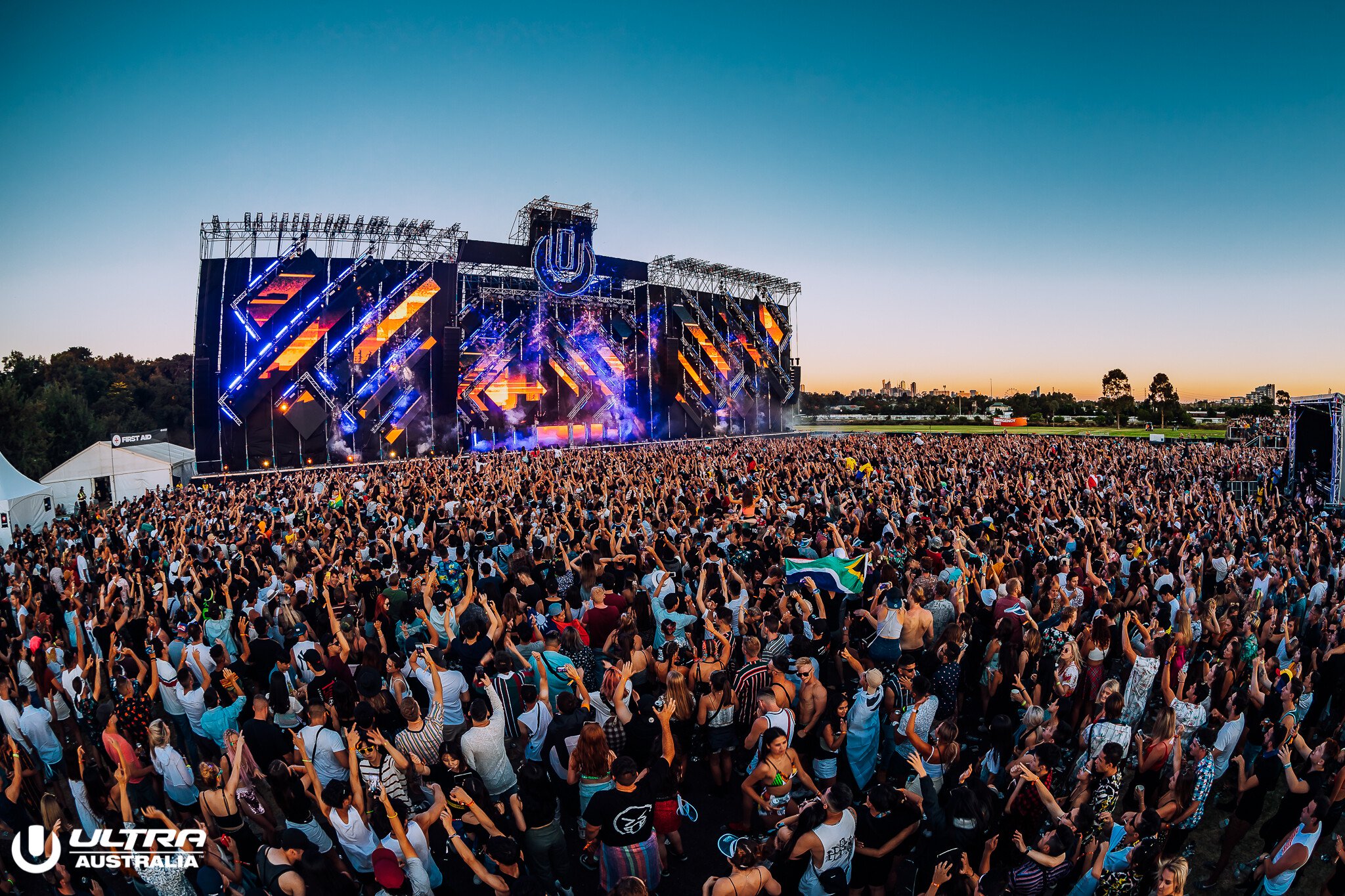 Ultra Australia
Dates: March 7 to 8, 2020
Location: Melbourne, Australia & Sydney, Australia
Ticket Price: $99 to $206 USD
In the country and continent that a number of superstar DJs call home, Australia is a major destination for electronic music. When it comes to festivals and raves, Australia is the country that most closely resembles the rave culture in America. This makes Ultra Australia a great getaway for those looking to experience the vibes you would find at festivals in the states but on an international level. After all, Australia is well-known for their underground rave scene with secret raves held out in the forest area (known there as "the bush")!
Ultra Australia takes place over the course of two days, with single events held in two different locations with the first stop in Melbourne on March 7th, 2020 and the second stop in Sydney on March 8th. If you are interested in city hopping, the flight between Sydney and Melbourne is approximately 1.5 hours but your best bet will be to plan your trip around one city based on the activities you enjoy most.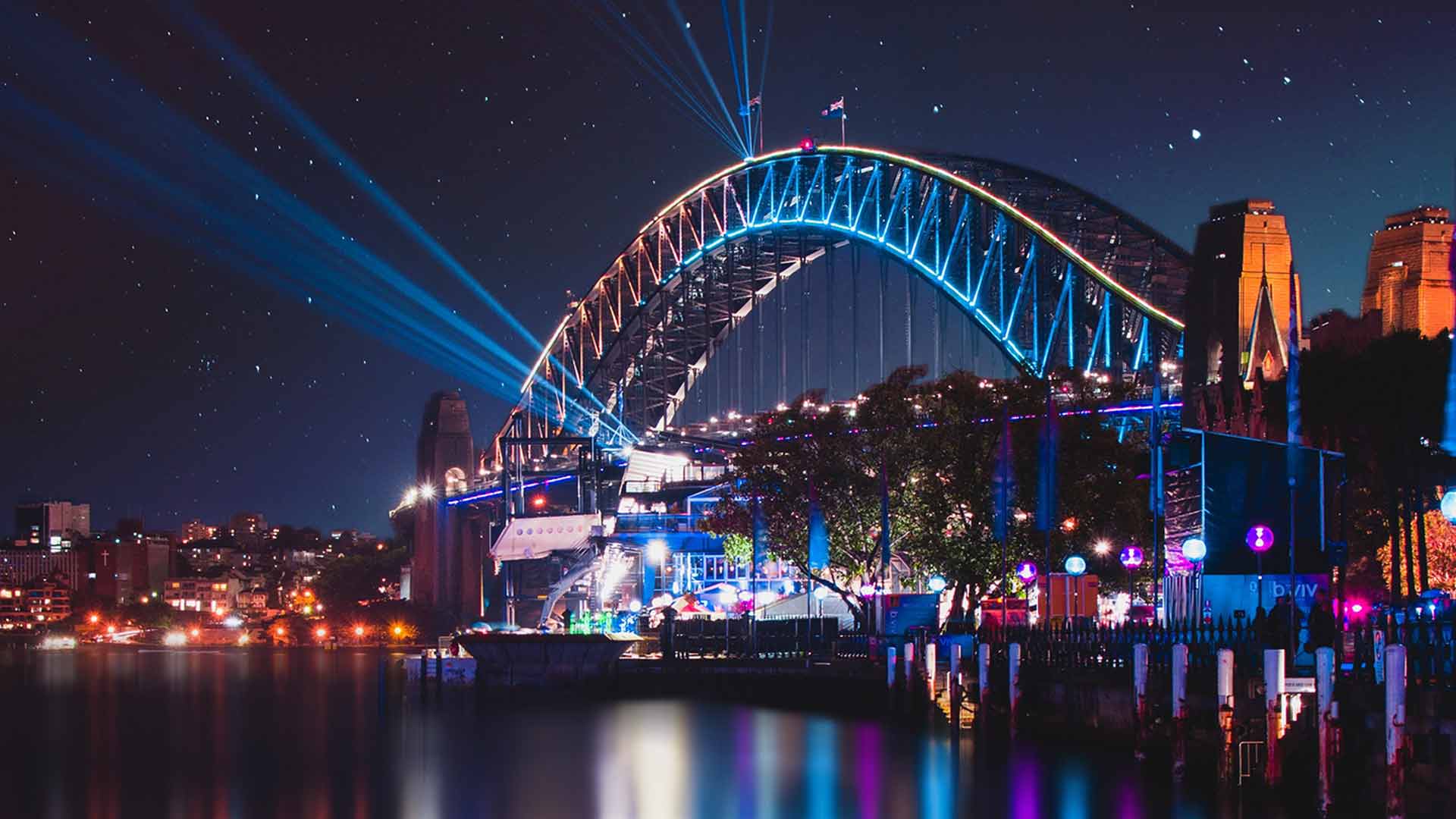 Both Melbourne and Sydney are larger cities located on the coastline, with beautiful beaches and an abundance of activities. Melbourne is a bit more laid-back than the metropolis of Sydney, but is a favorite amongst Aussies because of the plethora of bars, restaurants, and culture in the area. Sydney has a strong appeal for tourists however because of the iconic locations such as the Sydney Opera House and Bondi Beach.
When it comes to the festival regardless of the location you choose, Ultra delivers next-level production and brings tons of top artists to the land down under. At each location, the festival will feature three large stages. Headliners this year will include Afrojack, Dash Berlin, DJ Snake, Eric Prydz, Zedd, Markus Schulz, and many others!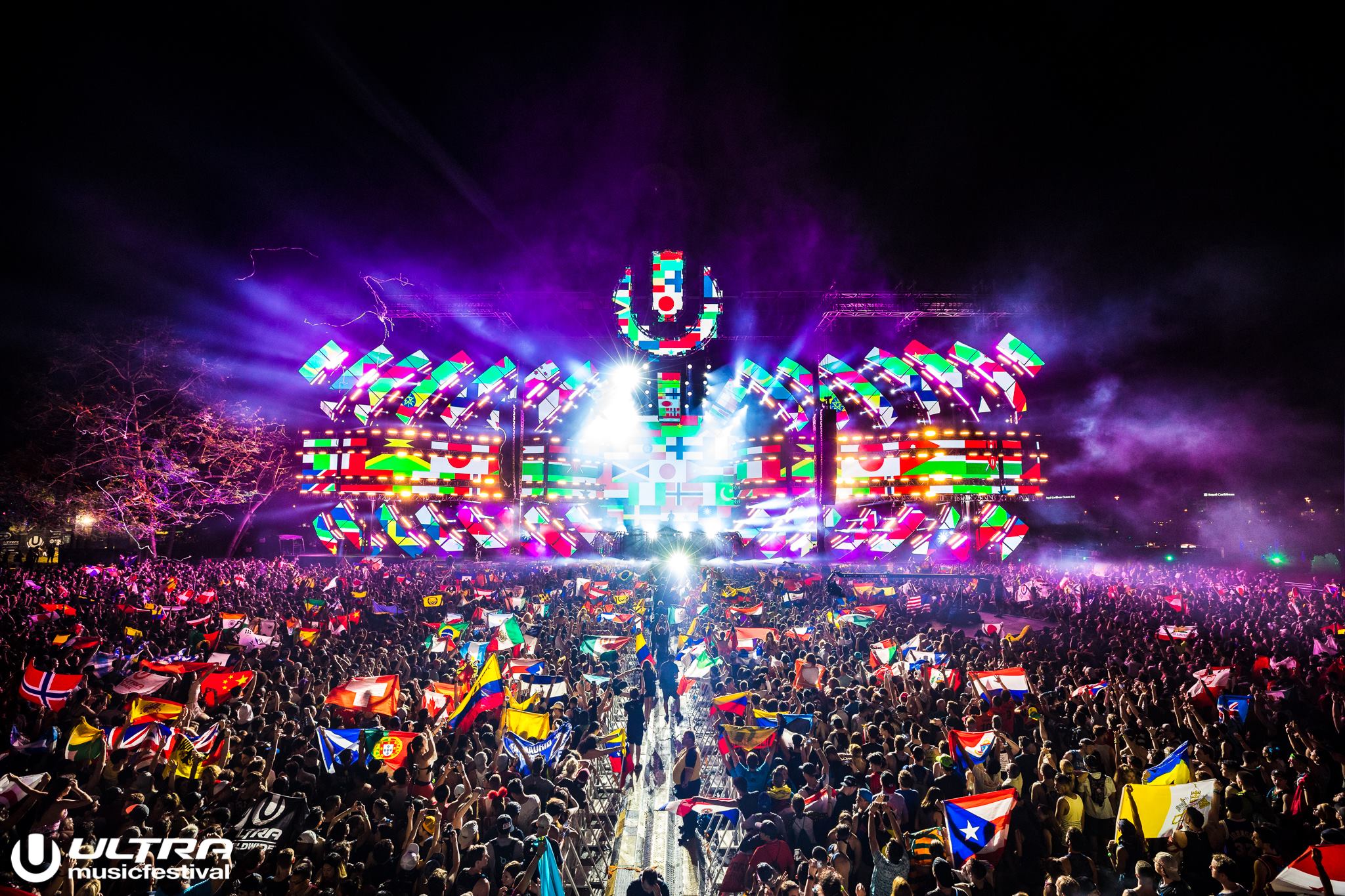 While this covers the major festivals hosted by Ultra, there are other events around the world that are single day stage events that include Ultra Beach, RESISTANCE, and Road to Ultra. These events can be found throughout the year on every continent including stops in Brasil, Japan, Philippines, Ibiza, and several other major destination stops. Get ready to stamp your passports in 2020, because Ultra is taking over the world and we are here for it!
*Images via Ultra, DJMag, andbeyond.com, thenatinale.ae, business destinations.com, ultrapossiobilities.com.au
[/ppp_patron_only]