New Yorkers, mark your calendars for Friday, December 13th, 2020 for a memorable night as popular nightclub Zerospace transforms into a fully immersive 5D experience. Zerospace is known as the "immersive art playground" located in the heart of the Big Apple across from Madison Square Garden. Their goal is to provide an otherworldly experience that transports you into a new dimension as they combine cutting-edge technology with artwork, lighting, and music. This time, they have teamed up with Caravan Gitane to present 5D Clubbing to celebrate their four-year anniversary. Caravan Gitane is famous for its exclusive events, including supper clubs across New York at various venues including House of Yes, Brooklyn Mirage, and 99 Scott.
In this unique collaboration with Zerospace and Carvan Gitane, this first-ever 5D nightclub experience will be one for the history books as they take you on a full sensory journey. The event will span across 25,000 square-feet and contains five sensory rooms that each boast unparalleled interactive art installations aimed to provide trippy, transcendental experiences. As you are escorted through the venue by agents, you are invited to engage with various installations. One such is a room filled with pillows, allowing you to look up at the sky as fiberoptic "plants" hang from the ceiling in the Laser Forest. In another room, you can interact with large screens that copy your body movements. You can then venture over to the Geodesic Dome Show that includes a 30-foot LED dome.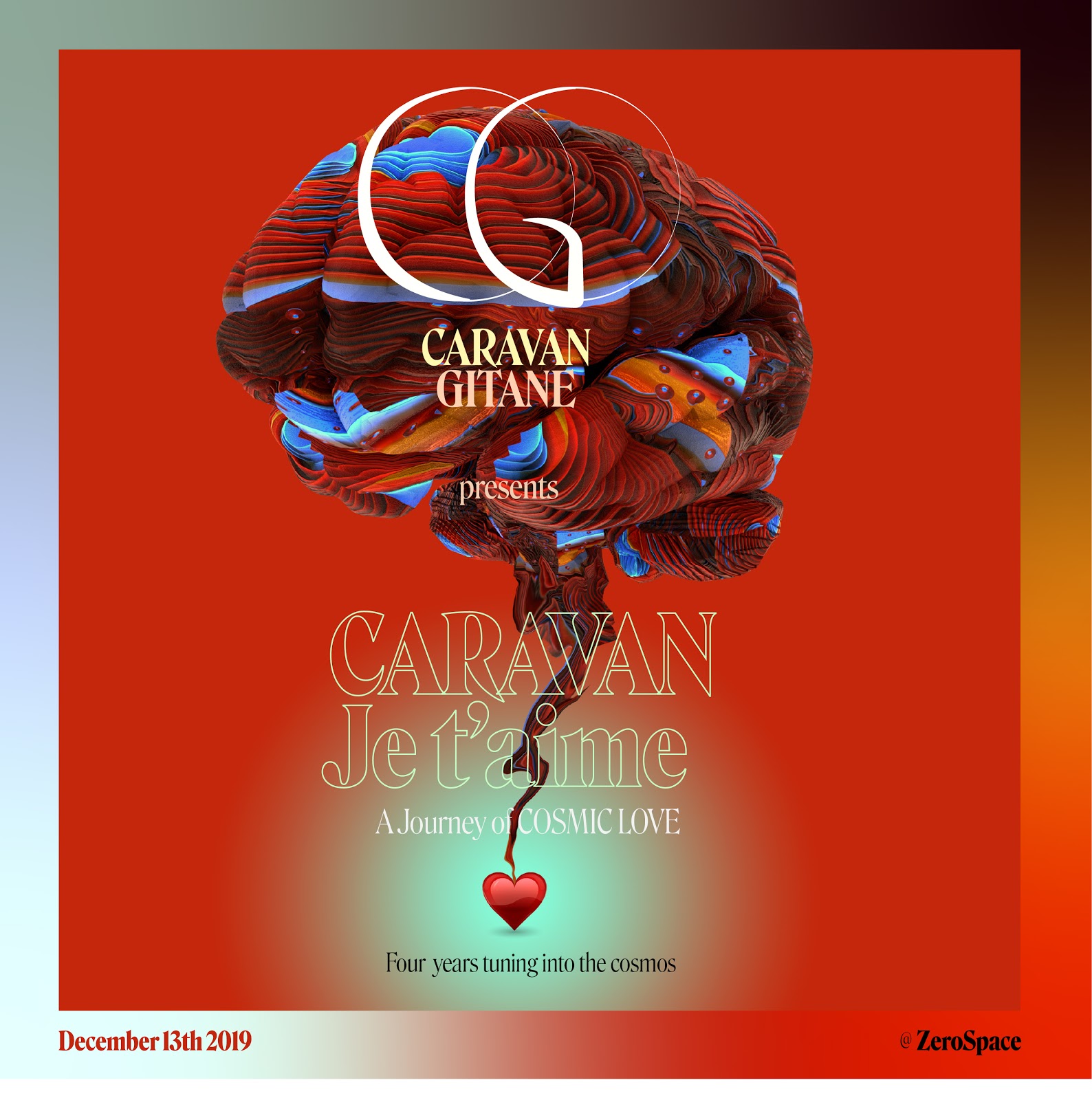 Amidst these gorgeous installations, an epic lineup of DJs will be mixing sets for your listening pleasure. This will include sets by Britta Arnold, Philipp Jung as Forever Jung, Kate Stein, LUM, and Soukie & Windish. Additionally, the first-ever performance by duo Hybycozo will take place as they debut a three-foot pendant featuring illumination synced up with their music. The entire journey will take approximately two hours, but we recommend staying for the night and taking in each bit of this experience. For tickets, head here!