With April safely behind us, it's time to look forward to the plethora of memories still to be made this festival season. Coming up on the horizon pretty soon is a personal favorite, Lightning in a Bottle. 2019 promises to be one of the most revolutionary years for LIB as it migrates south from Lake San Antonio to its new home at Buena Vista Lake. This year is sure to be one of the most memorable as LIB embarks on a new journey with the same kind of unique energy that has cemented its spot as one of the most outstanding festivals in the circuit currently.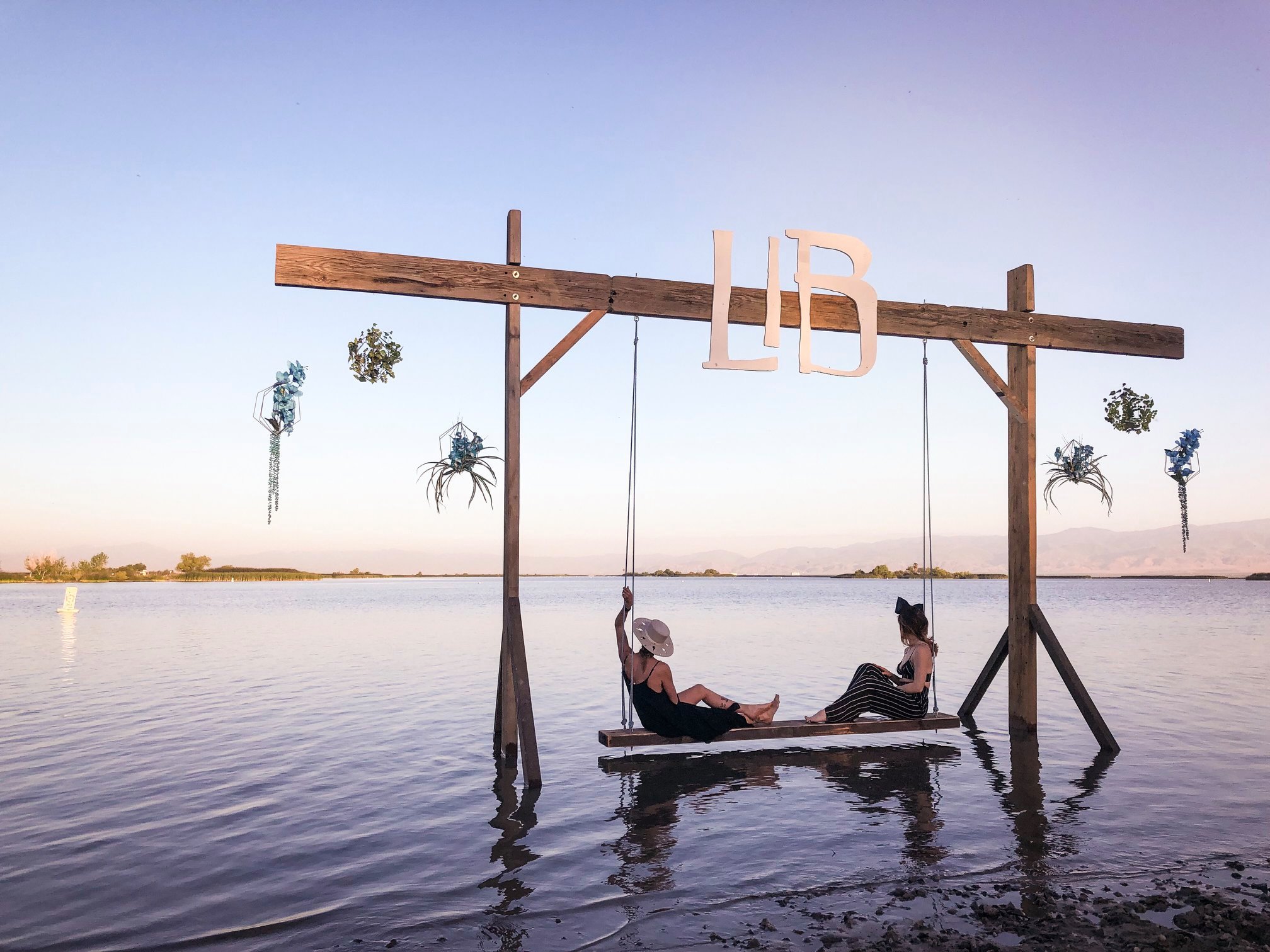 New home, new date, same beautiful energy
For any music festival, or anyone in general, change can present itself as a challenge – both to those who produce the festival and to those who attend. We get so comfortable with familiarity that when something changes, the initial reaction is to recoil; for the most part, that's just human nature. But there's no need to feel that way about LIB's new home or date. Due to restrictions that would have affected the entirety of what makes LIB so special, Do Lab made the decision to move further south from Lake San Antonio Recreation Area to Buena Vista Aquatic Recreation Area and to also move the festival from Memorial Day weekend to the weekend of May 8 – 13. Lake Buena Vista looks to be a vast improvement geographically, with a flatter, more consolidated layout than what was available at Lake San Antonio. With this new layout, all areas of the campgrounds will be much closer to the festival itself. In addition to that, the capacity of LIB has been lowered by a substantial amount (from 30,000 attendees to 20,000), all of which adds up to a more intimate LIB experience than in previous years. Not only that, but there are actually trees within the festival, much more grass, and a beautiful lake with a much longer coastline for our enjoyment – and yes, we are still able to swim in the lake! The trees within LIB will allow for more art and other interactive pieces to be utilized than in years past. Although the physical layout of the festival is changing, the spirit and energy of LIB will be exactly the same. Music will continue to run as late as it always has and the ethos that sets LIB apart from other festivals will never change.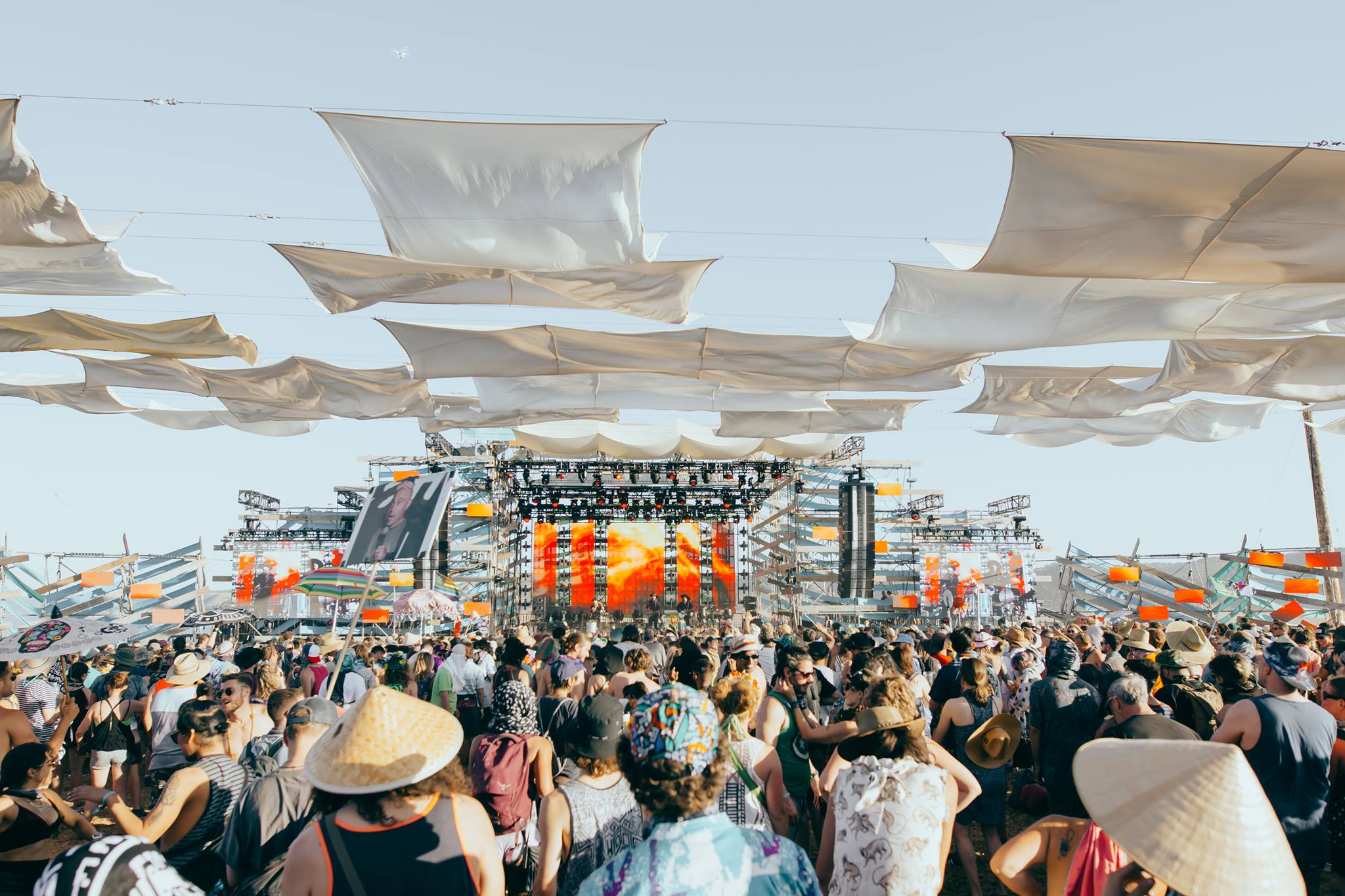 The lineup – a dynamic mix of fan favorites and new sounds
A big part of what makes LIB so special is the large variety of music available to indulge in all weekend long. All in all, there are 7 stages offering a multitude of talented artists – from house and techno to bass to orchestras, there is definitely something for everyone's taste on this lineup. First up is the Lightning Stage, which showcases the best in large scale electronic and live electronic acts. Heading up this stage this year is Disclosure with one of their iconic DJ sets, Big Gigantic bringing the electro-funk, Flying Lotus with a jaw-dropping 3D performance, Gramatik bringing his signature style, Toro y Moi, Khruangbin, Elohim, and many more insanely talented acts. Next up is the iconic Woogie stage, the house and techno haven of LIB. The selectors playing this stage are all legends in their own right – Lane 8, Damian Lazarus, Shiba San, Bedouin, Recondite (live), Escapade (Ardalan + Walker & Royce), Doc Martin, Anton Tumas, and so much more audible gold for you to treat yourself to. After that is the Thunder stage, home to bass music that is sure to shake your soul to the core. On that stage you can find none other than established bass artists like G Jones, The Polish Ambassador, Desert Dwellers, Dimond Saints, Pigeon Hole, Megan Hamilton, and more. Then we've got the Grand Artique, which houses all sorts of live music that spans the entire musical spectrum as well as live shows, showcasing artists like Proxima Parada, Herbal Bail Orchestra, Tropo, Red Giant Project, Foxtrails, Dragontree, Moodlite, and more. After that is a brand new stage, The Stacks (FKA Pagoda) which has totally transformed into a brand new type of stage that you have to see to believe. The Stacks is where you can find the next generation of sounds from bass artists like Abelation, Barakuda, Bishu, Bryx, Chee, Milano, Dela Moon, and more. Then comes the Favela, where some delectable underground house and techno awaits you in the form of DJs like Ben Seagren, DJ Kramer, Marques Wyatt, Patricio (who actually heads the Favela), Saand, Shane One, and more. Wrapping it all up is the Compass which will house a variety of different types of music, like Aabo, Berel, Elijah Sage, Neptune, Blackbelt Academy, Brian Heartman, and more. Don't be afraid of names you don't know, because while it's nice going to see your favorite artists that you already know, half the fun is discovering new favorites along the way. You can find the complete lineup right here.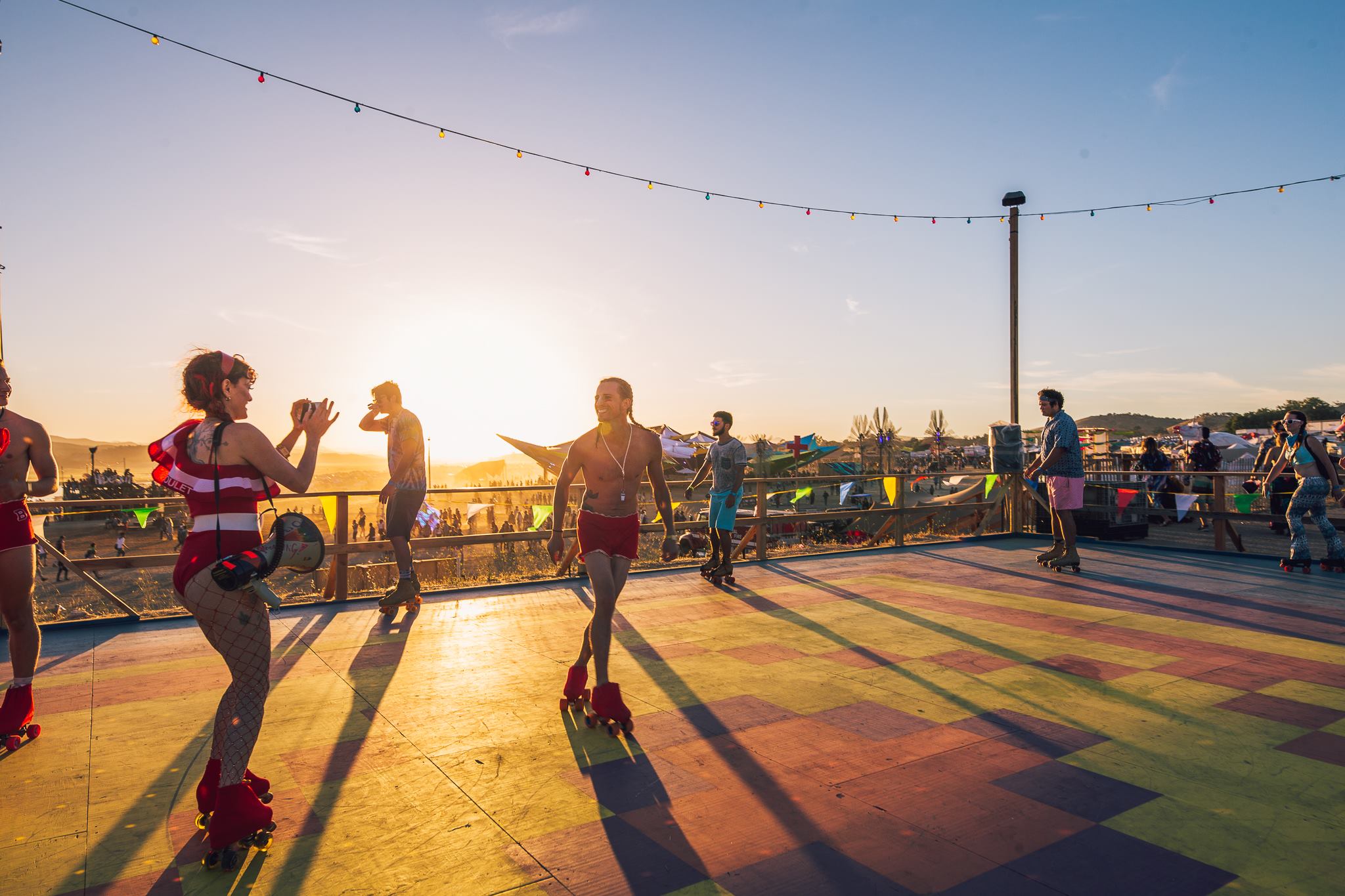 Beyond the music
While music is an integral part of the LIB experience, it is not the only part. There is so much more to LIB than whoever is playing on the musical stages – starting with learning and culture experiences at the Compass that include talks and discussions with world renowned visionaries and leaders (over 150!), hands-on workshops, health and healing, cultural offerings, and food and wellness workshops at the learning kitchen. In terms of interactivity, there's no shortage of ways for you to engage with LIB. From the Grand Artique to interactive environments to activities every day, there's always something to do and see. Another huge and important aspect of LIB is the art – the entire festival is essentially one big art piece made up of tons of smaller pieces throughout. LIB invites over 40 artists to create live paintings that come to life as the weekend progresses, concluding with an art walk and silent auction on Sunday. Creative workshops and classes are also available to ignite that creative flame within you at LIB's ArtClave, where artists of every skill level are invited to come and create. You can also explore the plethora of art installations throughout LIB, which are carefully curated each year to inspire and amaze you. The stages at LIB are also art pieces in themselves, pieces that are used to transform your festival experience into a kaleidoscope of color and geometry. And finally, don't forget to check out the performance artists on stage and interacting through out the crowd – you never know what mysterious creatures will be lurking about. Yoga and movement is another way to get involved at LIB, with yoga practices, dance & movement, and meditation all readily available for you to enjoy. You can also get your shopping on at the marketplace where dozens of local and international artists will be selling their original, handcrafted jewelry, clothing, skincare, and other festival staples. Live your best foodie life and treat your taste buds to the extensive selection of organic and sustainable food vendors. And if you're 21+, you are welcome to partake in the beer, cocktail, and wine bars that will be scattered through out the fest. If you're bringing or part of a family, check out family camp, the kidz zone, and teen scene so the entire family can enjoy the fun. Finally, make sure to check out and indulge in the lake and campgrounds to get the full LIB experience!
With all that said, it's safe to say that LIB 2019 is going to be one of the best years yet – an intimate yet expansive, art-filled, groovy, insane 4 (or 5 if you have early arrival) day weekend that will leave a lasting impression on all who attend. Whether you're a returning veteran or you're losing your LIB v-card this year, it's going to be what it always is – an incredible, unforgettable weekend filled with love, art, food, community, and music.
FEATURED PHOTO: Watchara