This past week Donald Trump took a step back from being the most talked about thing on the internet to make way for a new subject. That subject is Fyre Festival. Promised as the ultimate VIP music festival on a remote island in the Bahamas, attendees quickly learned after stepping off the their plane that that was not the case. This "VIP Experience" was closer to a laughable version of "Survivor: Music Festival."
Soon smartphone footage of the event conquered the internet, and before long the entire world knew of the calamitous failure that was Fyre Festival. As of this morning, organizers behind the event (which include Ja Rule and Billy Macfarland) have promised full refunds for every ticket purchased and have been served with an $100 million class-action lawsuit, the results of which will surely be widely reported on.
In light of this tragic yet comical news however, frequent festival attendees can certainly take away some valuable lessons from Fyre Festival. After all, no experience is a waste if you learn something from it.
1. FIRST TIME FESTIVALS ARE RISKY
Here it is again: First time festivals are risky.
This is something that should always be in the back of your mind before you purchase a ticket. Even if the festival is put on by a veteran promoter like Do Lab or Insomniac. Unless the event is identical to another in every way except a lineup, the promoter will be faced with new challenges with every new event, and it's almost impossible to fix those issues in real time. Even avoiding basic issues like lackluster water stations or dirty bathrooms all have to be meticulously planned out in terms of the bigger picture. Unfortunately, changing the bigger picture isn't easy when its filled with thousands of people. The best way fix issues like that is to make sure they're gone the next year, but by that point it's not a first-time festival.
In truth, most of the time first-time events go fine which is why most events comeback for a second year. Fyre Festival is certainly a worst-case scenario. But if you're paying hundreds of dollars, the fact that it's a first-time event should be a part of the decision-making process (especially if you're planning on camping).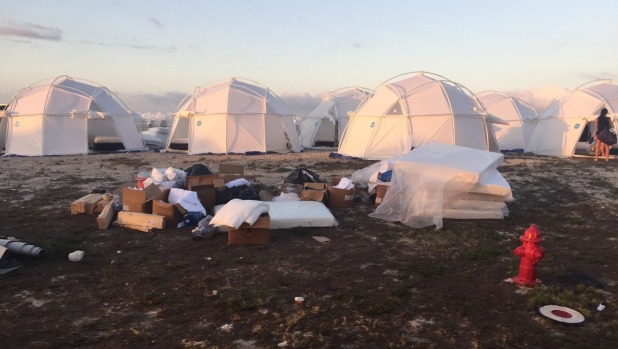 2. Always Do Your Research
There is speculation that Fyre Festival was just a way for Ja Rule to get rich quick. Frankly, with such a gap between what was promised and what was given that's completely possible. More and more festivals are popping up all over the place, and it's very likely someone would try a similar scheme. The best way to avoid falling victim to greedy, complacent promoters is to do some research beforehand.
First of all, look into the main promoter. Check out what other events they've done (if they've done any at all). Did they go well? Were there huge issues? Were those issues in their control or beyond it? You can also get a feel for the promoters by simply contacting them. Whether it's through a personal page or an official one, a responsible company usually puts in effort to connect to their patrons.
Check out the venue as well. Perhaps the venue has hosted dozens of events despite it being one promoter's first time. That's usually a good sign.
Attendees would like to believe that a great lineup equals a great festival, but that's not the case. A great festival comes as result of multiple elements coming together in service to the whole. The Lineup is just one of the elements. If you're willing to listen to a lineup playlist to discover new artists before a festival you should be willing to look into the other elements too.
3. V.I.P. (Very Intricate Promotion)
Practically every big festival in the U.S. has a VIP option now. Sometimes that takes the form of a special VIP ticket. Other times it means boutique camping. VIP in this case essentially means "pay more and you'll have a better/easier festival experience." Whether these VIP options are actually worth the money is a completely different story though.
That's why Fyre Festival was so hilarious. This festival was supposed to be the ultimate VIP experience. Ticket packages went for as much as $250k and featured private jets, yachts, and every other one-percent-millennial amenity. In reality it was the opposite.
Again Fyre festival was the worst-case scenario, but plenty of other festivals come up short in this regard as well. VIP tickets can be twice as much as a GA ticket or more, so they better be worth it.
The best way to find out if VIP is worth it at a particular fest is to ask former attendees. A festival's website always makes VIP sound spectacular, but the attendees will be straight up as far what it was really like. A lot of times VIP takes the festival to a whole new level. A lot of other times VIP is a waste even at the big festivals.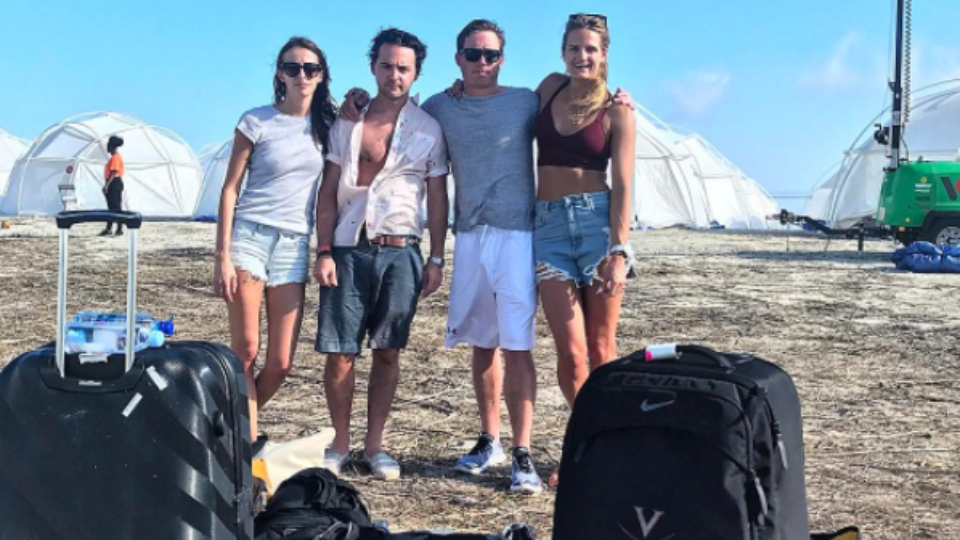 4. Less Is More
With so many festivals popping up it might be tempting to go to all of them. After all, who wouldn't love to spend every weekend at a festival with their friends?
However, Fyre Festival reminds us that not all festivals are the stellar experiences they can be. Even if a festival isn't a total disaster it's completely possible that a festival won't be a good fit for you. Unless you have the time and money to spend 60 days out of the year at festivals, it might be a good idea to take a step back, save money, and think about which ones are truly worth it.
5. Why Wait For A Festival?
This may seem ironic coming from an EDM blog, but festivals are far from the only way to enjoy yourself.
Think about Fyre Festival. One of the main draws for attendees was the island setting. In light of this fact, some people might have forgotten, but you can fly to the Bahamas or any other exotic island at any time during the year without a festival ticket. If you go to the Bahamas without a festival you probably won't have the chance to see Major Lazer or Blink 182, but you will have the opportunity to learn what kind of music the natives enjoy. Better yet, you'll have a chance to talk to them about it instead of only encountering other tourists who came specifically for the festival. That in itself is worth it.