There is finally a light at the end of the tunnel. As we approach the one-year mark of the start of quarantine, we are beginning to see the possibility of a more normal future. While we have been enjoying the live streams and socially distanced raves, there is nothing like the feeling of dancing with thousands of people while watching your favorite artists blast their music through 20-foot speakers. With companies and venues planning their 2021 lineups, it seems like traditional raving is just on the horizon. However, while there is some normalcy resurfacing, it will not be completely back for awhile.
Even with the distribution of the vaccine and hope for herd immunity, it is highly unlikely that when festivals return there will be no concern of coronavirus spreading. Plus, after a year of staying 6-feet-apart and sanitizing everything we touch, it'll be hard to readjust to the recklessness of a festival again. While we all miss it, it totally makes sense that some ravers in our community might not be comfortable going to an unregulated event again for awhile.
So, moving forward, will companies put an emphasis on health and safety in their events? And if so, how will they do it? In our opinion, while we'd all like to see big festivals return like normal, we know that jumping the gun could lead to even more outbreaks and limitations for the future. Companies that throw festivals have to start again eventually, and we've listed some things we would like to see as larger festivals return.
RFID Wristbands
This one isn't particularly innovative, but it could be more useful now than ever. In the past, cashless-payment options were great for those of us who had a tendency to lose our stuff or even just didn't want to dig our wallet out of our hydration pack. However, now it has taken on a new meaning. Studies have shown that the majority of physical money harbors large amounts of bacteria, even before the pandemic. These bacteria can transfer from the money to your hands, and eventually to your face and into your system. Gross, right? Even with credit cards, the possibility of spreading germs is still high.
In response, we'd like to see festivals implement touchless-cashless options. In the past, festivals have used RFID wristbands pre-loaded with your card information to use when buying at the event. These wristbands can be held over a payment system and transfer funds without having to trade germs at all. It's a simple solution to a common problem.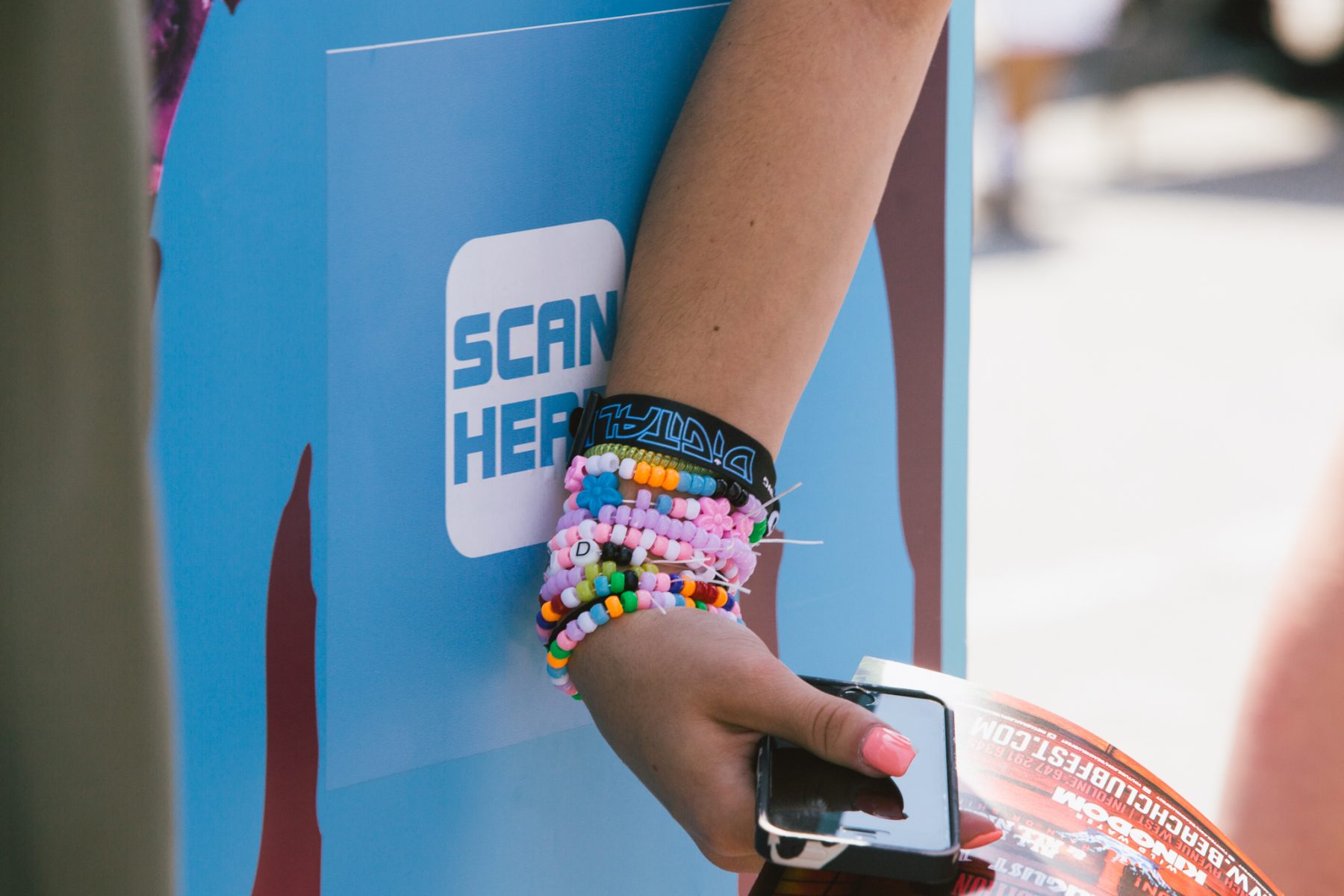 Sanitization Stations
There's an argument to be made for the fact that raves have always been unsanitary. From bouncing around with sweaty people to sharing water with strangers, it's no surprise that people often spend the next few days after a rave dealing with a stuffy nose or sore throat. We've always just accepted it, but after this year, people's standards will be higher for sanitation. Anyone who has lived through the pandemic has at least a little bit of PTSD, how could you not?
We'd like the see multiple sanitization stations available throughout the raves. While it could be a variety of things, we imagine having booths set up with sanitizer for your hands, alcohol wipes to use on your stuff, and UV-C lights to clean your smaller items. Even if not all ravers feel the need to use them, it could help those of us who are still uncomfortable feel safer in a packed environment.
More Distanced Pod Options
Many festivals have VIP sections where people could pay a premium and get their own are with seating, along with perks like separate food and drink lines, photo booths, and even pools. While this will probably continue as festivals come back, we'd like to see a mid-range option. For people who aren't looking for all of the perks, but are looking for the isolation benefits, there could be pods towards the sides or back of the crowds that are socially distanced and secluded. Separated smaller sections are a lot easier to regulate and the people there would all have the same precautions in mind.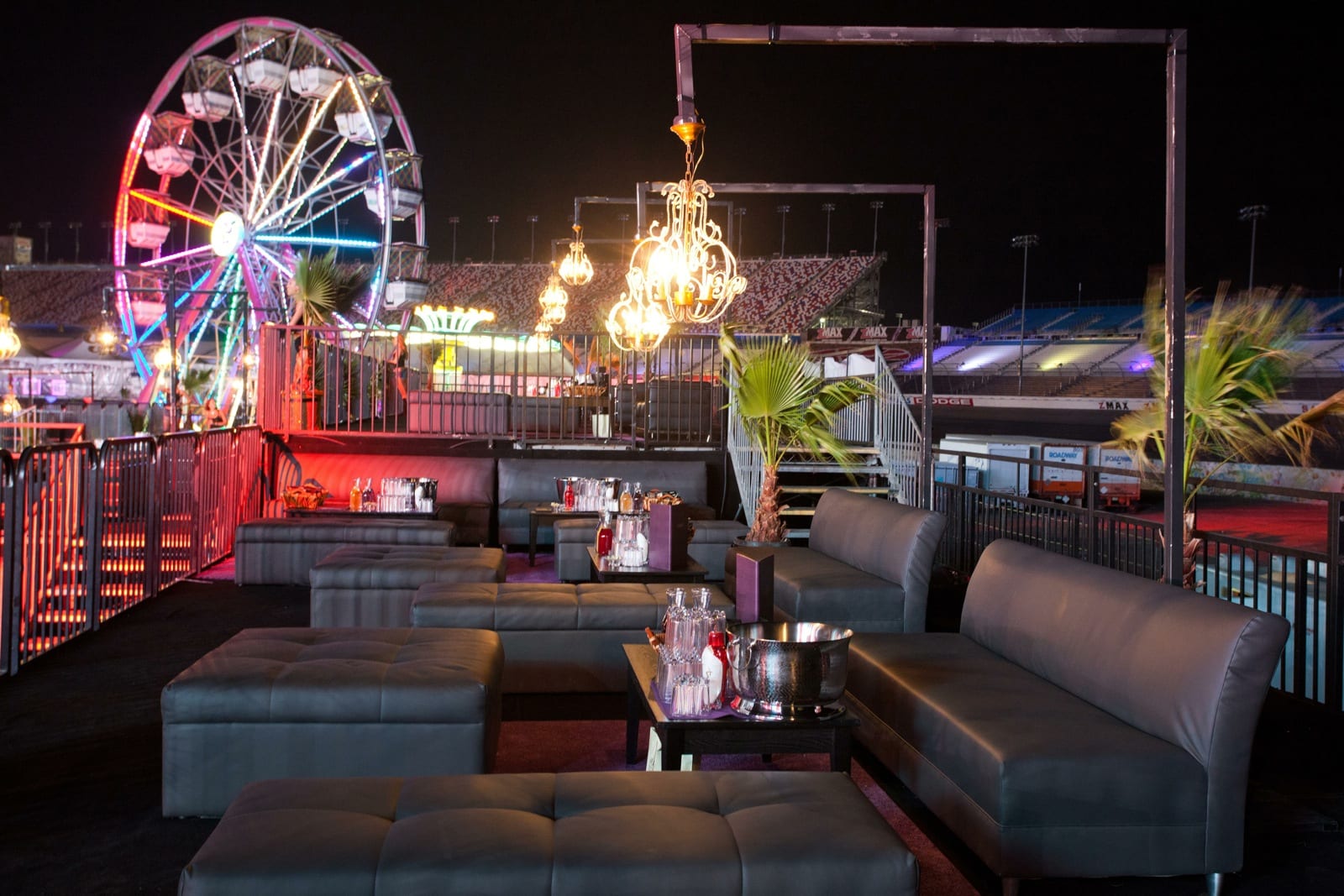 By separating the crowds, it would let those who still want to be at the rave but want to practice safety have the peace of mind that wouldn't be available in the crowd. There would probably still have to be a price premium, but by not including the perks that aren't focused on safety, they could be brought down to a more attainable level.
Designated Walk-Ways
This one really depends on the size of the event. While Tomorrowland might not be able to design the entire festival in a safe walking pattern, smaller venues can. As we've all seen in the aisles of supermarket stores, there have been arrows placed on the ground to show which direction to walk in the aisle. Much like a one-way road, you wouldn't have to face the oncoming traffic of other people coming in the opposite direction. That means less breathing in each other's face, bumping into strangers, and any other similar face-to-face contact that can come from it.
Food, Drink and Merchandise Booth Online Ordering
This would be awesome, even without the safety features. At the pod raves this year, there has been an option to order food, drinks, and merchandise from your phone and a worker brings it directly to your pod. This means, no missing sets waiting in line, dealing with people cutting, or getting all the way to the booth just to find out that the merch you want isn't available in your size. While it would be nice, it wouldn't be fair to expect employees to weave through a crowd to get to you in front of a stage. However, that doesn't mean that online ordering wouldn't still serve a purpose without the pods.
If people are able to place orders online and then come to the booth when they are ready, it would reduce crowds, lines, and wait times at the actual event. It would help those who were trying to avoid crowds keep their distance from the bustling line, while still being able to purchase the items they'd like. While this option sounds awesome, it does come with some hurdles. We've all experienced the overwhelming lack of cell service at festivals and the feeling of losing ourselves in a set and forgetting what time it is. It wouldn't be the world's simplest fix to figure out, but if someone does, the potential is great.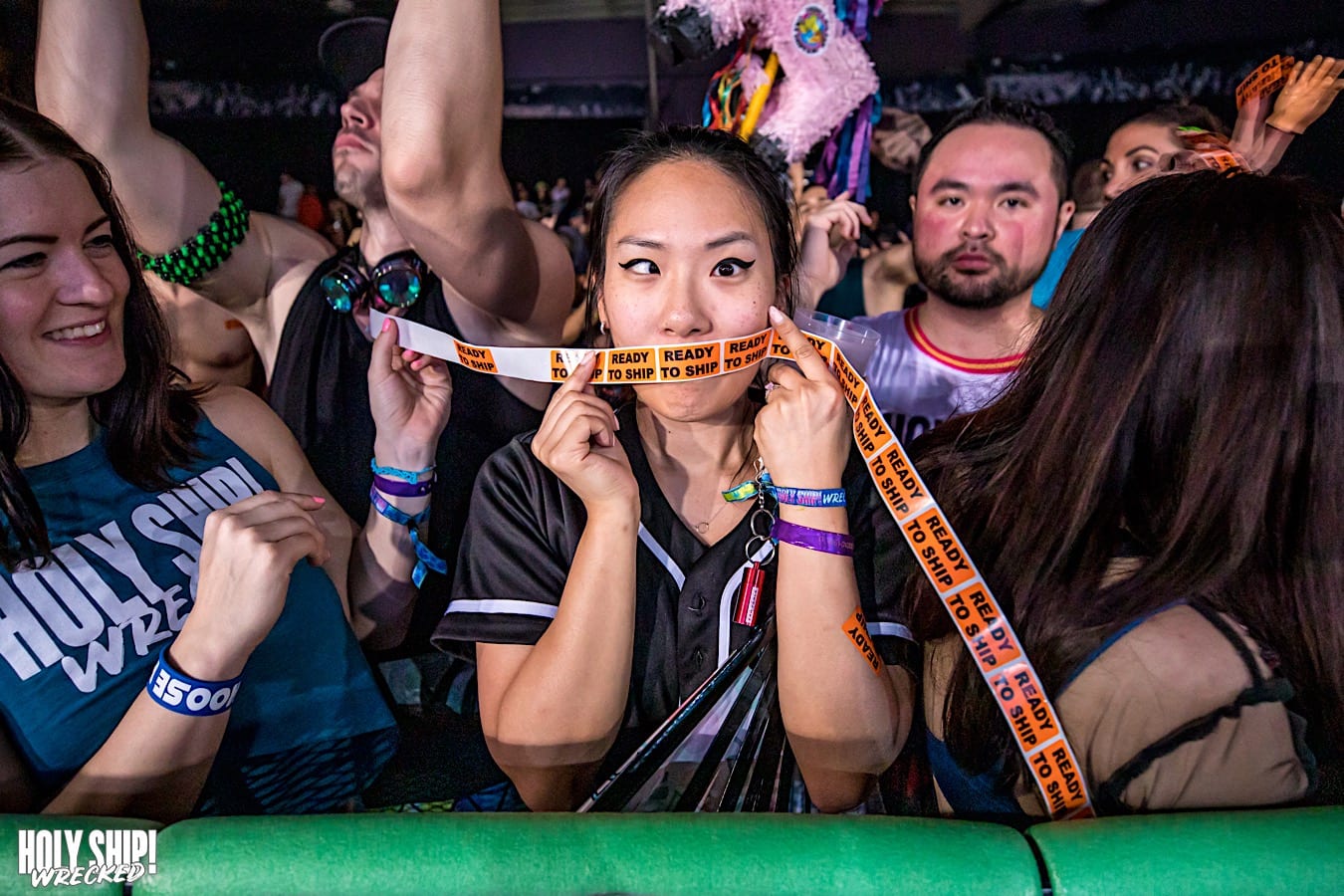 Events are coming back, sooner rather than later. While it might not be the safest idea, many festival companies could not survive another year without ticket sales. We are all impatient, for many reasons, but it's important to remember that even if raves do come back it doesn't mean they will stay. We hope festivals will do their part to contain the spread of  COVID-19, but it's just as much on us as it is on them. Follow what guidelines are put in place, keep our community safe, and get back to raging your face off.
Featured photo by Nick Fewings