BeyChella. BeyChella. Oh you know it's BeyChella.
After over a year of suspense Beyonce's headlining set at Coachella 2018 surpassed everyone's impossibly high expectations. Her dancing was powerful. Her voice was angelic. And her production included a full orchestra, marching band, two very special guests, and one monumental reunion.
But most importantly of all, Queen Bey never let any of the females in the audience forget why she was there. She was there for them.
It was a performance of a lifetime, and I was grateful to be able to witness it for myself.
Beyonce wasn't the only thing worth seeing at
Coachella 2018
though. This year proved that in a market moving away from giant festivals, Coachella still shines through as a success.
Mind you this a review of weekend 2 and I was in the valley most of the day Thursday, so I'm obligated to mentioned that festival organizers were overly cautious in keeping the campgrounds closed until midnight on Friday.
The winds barely picked up, and so many cars arriving at the same time was anarchy. The lines were practically endless, and no one knew if they were even heading in the right direction for hours.
The desert is always windy. This was my sixth Coachella and I have very vivid memories of wind every single year. I also understand the danger of a canopy's metal frame being lifted into the air at a rapid rate.
However, in my all my years at Coachella the wind has never been strong enough to lift a person or a car off the ground. As such, the simple solution would be to allow campers into the grounds without permitting them to set up canopies or other camping gear. With guards patrolling the camping areas it wouldn't be too hard to enforce either. At the end of the day it felt like Coachella was protecting themselves at the expense of the attendees.
After that mess was dealt with though, Coachella 2018 weekend 2 was a pleasure. The new layout made the festival flow much better, and this year's lineup did an excellent job of accommodating both the mainstream and the underground.
Some performances that deserve special mentions include Jamiroquai, Soulwax, Moses Sumney, and Kamasi Washington.
I legitimately believe the designers made a mistake on the flyer and Jamiroquai were actually the headliners on Friday. They had a longer set time than The Weeknd, Jay Kay's voice hasn't diminished one bit in 25 years, and that whole set was like a dance party in space.
Soulwax redefined the "live" electronic set with their new show: "Soulwax Transient Program For Drums and Machinery". The level of intricacy and overall punch during their hour of nonstop music was unmatched.
Moses Sumney's authenticity and honesty on stage is truly breathtaking. He wasn't just a singer. He was a band leader. Except when he was serenading the audience alone with a guitar and his voice literally brought people to tears.
Kamasi Washington's Sunday sunset performance was such a refershing change of pace. The weather had just started to cool down as groups of friends took spread out across the grass at the Outdoor Theater. No one was fighting for a good spot. Instead they were all soaking up the moment, the music, the sun, and everything else.
Photo Credit Grady Brannan
In terms of electronic music, the highlight of the weekend was surprsingly the Sahara tent. Not only were sets like Justin Martin and Party Favor very enjoyable, but Coachella finally saw fit to fix Sahara's horrible capacity issue. By changing the location and the layout, what used to be the most congested area of the festival became light and breezy.
Yuma and Do Lab on the other hand weren't the home runs like they were the past few years. For the Yuma, set times got significantly condensed leaving A-list bookings like Joseph Capriati and Chris Liebing with 75 minutes or less. It seems like if they have time to give Detroit Love almost four hours on Friday, they could space out the Yuma tent a bit more the other days.
Do Lab's announced lineup was classic funky (especially Worthy back-to-back Christian Martin), but for the first time this year they saw fit to announce the special guest slots with the initial lineup release. They didn't give hints as to who the guests were, but they explicitly mentioned "two special guests everyday both weekends".
To me that definitely took some of the intrigue out of it. Firstly, because people were announcing their slots days before the festival instead of an hour before like usual. Secondly because now Do LaB was under pressure to fulfill that quota.
I'm not educated in how the special guest booking works, but I feel like the best bookings (Major Lazer, Skrillex, Bonobo b2b Chet Faker) happen partially based on chance. Every year dozens of artists who aren't booked check out a weekend of Coachella. Theoretically an artist who happened to be hanging out back stage at Do LaB could end up spinning a set. Now with a pre-announcement they need to have someone locked down in advance. As a result 2018 had the least impressive special guests in 4 years.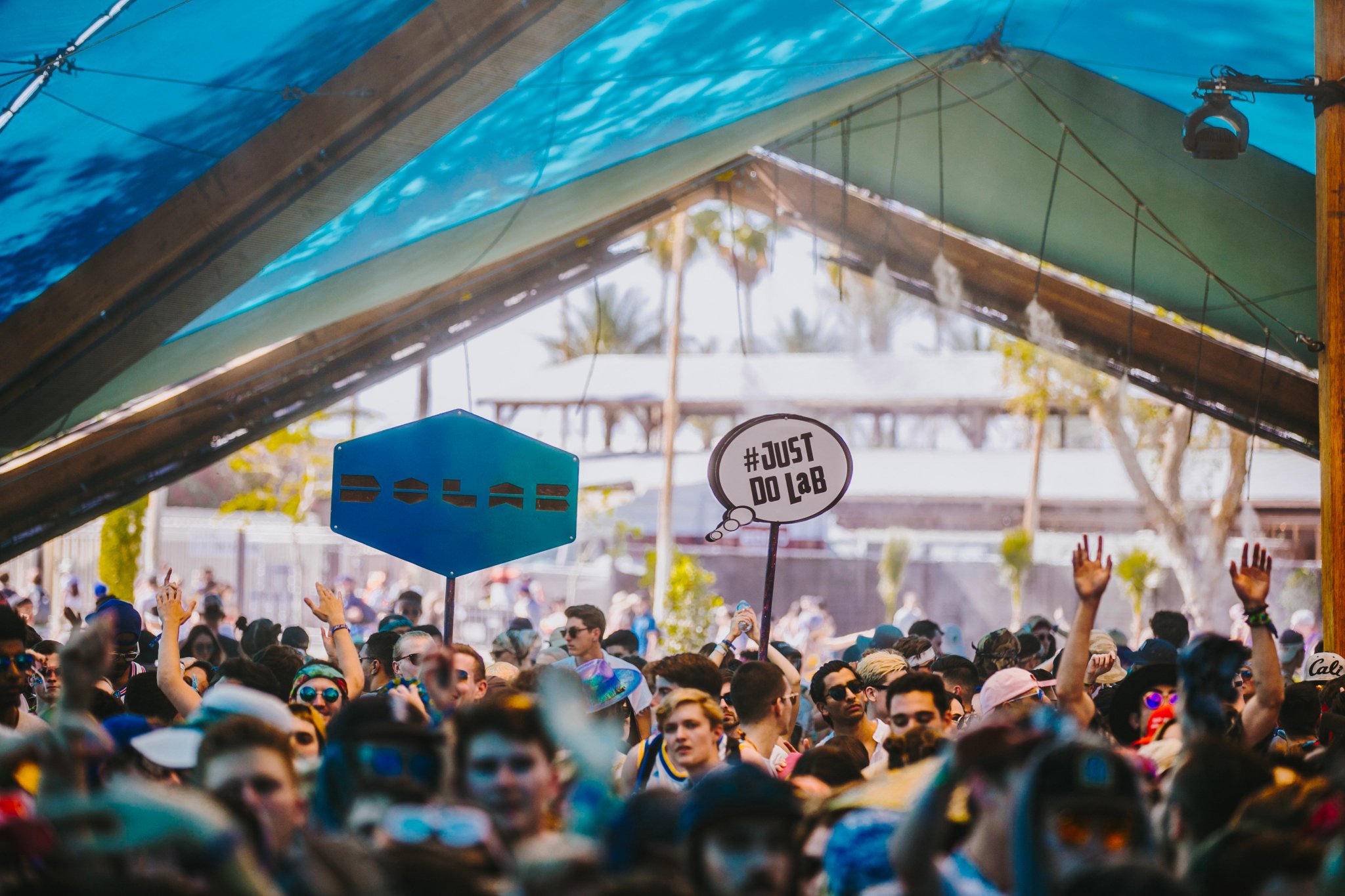 Overall the decline of special guests is a good thing for Coachella. If someone asked me to cite one reason why Coachella's crowd can feel stale it would be because of special guests. Too many people buy tickets in the hopes of witnessing the next Tupac hologram. At that point it becomes about spectacle rather than quality.
Of course there are the times where spectacle and quality come together in a perfect balance, and that's the best way to describe Beyonce's set. The set wasn't building to Jay-Z and Destiny's Child joining her on stage. They were merely collaborators who were thrilled to be a part of that experience just like everyone in the crowd.
I have a feeling the Destiny's Child reunion will fuel a couple more years of spectacle fiends, but if that spectacle is attached to another set like Beyonce's it will be worth it.