Dreamstate will be returning to Insomniac's Park 'N Rave once again to perform an evening full of melodic and uplifting trance music on Saturday, May 1 at the NOS Events Center. 
Dreamstate is back with their second installment of their Insomniac Park 'N Rave takeover with another perfectly curated trance lineup. Dreamstate is known for its trance beats and uplifting melodies and sounds. The second installment will feature trance DJs Aly & Fila, Andrew Rayel, Kristina Sky, and Paul Oakenfold. You will not miss out on this epic night of trance-filled fun!
Tickets go on sale Friday, April 9 at 12:00 PST, purchase tickets here. Tickets will start at $200 per car and will allow up to five adults per vehicle with the option to purchase additional passes for larger vehicles if necessary. All traffic laws and social distancing guidelines will be enforced at all times. The show is an 18+ event and will go from 6-10 p.m. Get tickets here.
In order to stay up to date on Insomniac's Park 'N Rave concert series news, follow Insomniac on Facebook, Twitter and Instagram. For any other additional event information, click here. For a list of frequently asked questions about the Park 'N Rave series, click here.
Buy tickets here.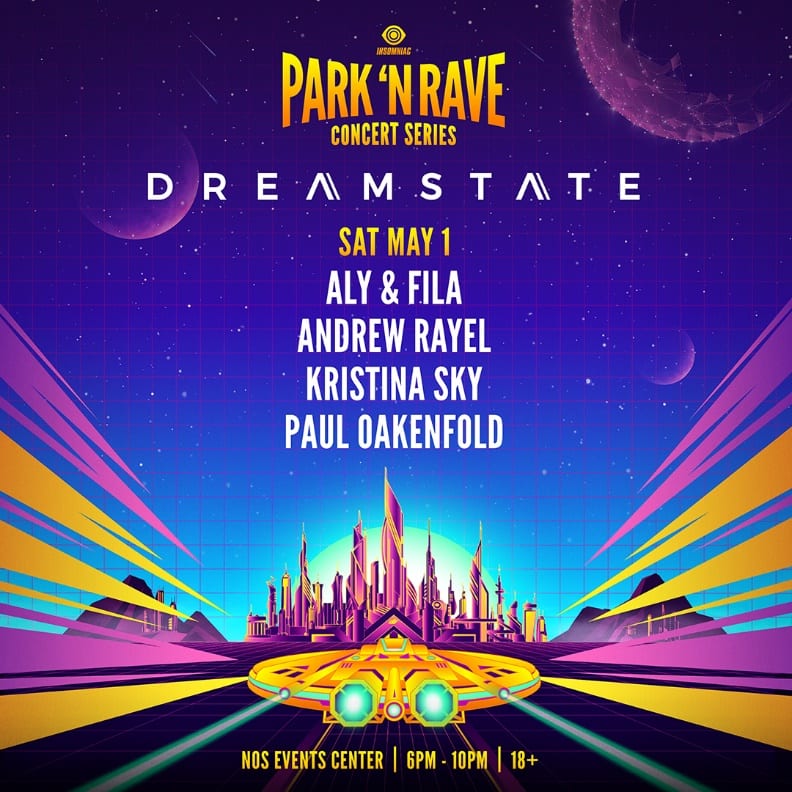 Feature Photo – Insomniac