Excision just blessed all of us bass-heads with the Lost Lands Compilation 2021 and the release of the new song "Dimension". The playlist contains 48 tracks hand-picked by Excision to make the filthiest dubstep mix one could ask for.
"Dimension" is one of six previously unreleased songs that is on the Lost Lands Compilation 2021. This song feels like an embodiment of the Lost Lands experience with an intense rumbling introduction; loud dinosaur growls; a build-up full of drums and laser-like sounds; and of course, a nasty and juicy drop that will put your jaw on the ground and your neck over the rail.
The other new releases on the album include "System Damage" by AlienPark, "Raincheck" from Vastive and Cypherize, "Won't Stop" by Typhon, "Dimes" by VRG featuring BLUPILL and "Get Back" from FOCUSS. Songs from artists like Kai Wachi, Bear Grillz, and Dion Timmer are also featured on the playlist, as well as multiple bangers from Excision.
The Lost Lands Compilation 2021 is a revelation for the lovers of riddim and great exposure for up-and-coming dubstep artists. 
Listen to the Lost Lands Compilation 2021 here to make your dubstep-filled dreams come true.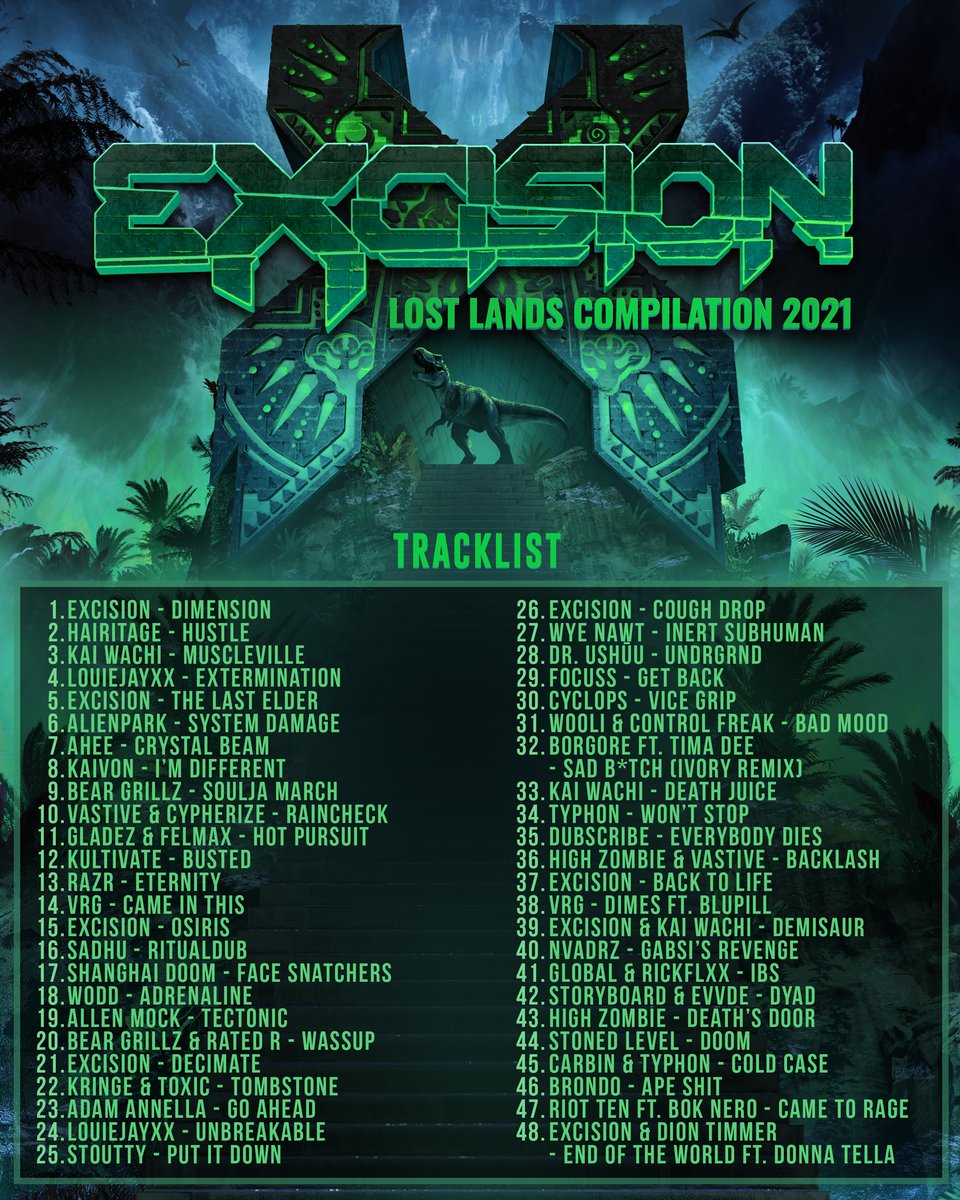 Image from Jack Preis