The countdown is on to Groove Cruise Los Angeles! GCLA sold out back in August and features a stacked lineup. The fun begins Friday, October 23rd and continues NONSTOP until early Monday morning on the 26th. The cruise will take passengers to Catalina Island and Ensenada, Mexico. This will be my first Groove Cruise experience, and I'm SO EXCITED to be going this year. Here's why you should be excited:
The lineup has something for everyone, from trance to techno and everything in between.
Cazzette kicks things off for the Sail Away party. Also performing on Friday night: Sydney Blu, Darude (yep, Mr. Sandstorm!), Ferry Corsten, Vicetone, Helena, Boehm and Chris Garcia. I'm super excited for the after hours parties on the cruise: Abyss by Incorrect. Kevin Saunderson, Technasia and Dantiez Saunderson will take to the decks for some epic sunrise techno sets that aren't to be missed.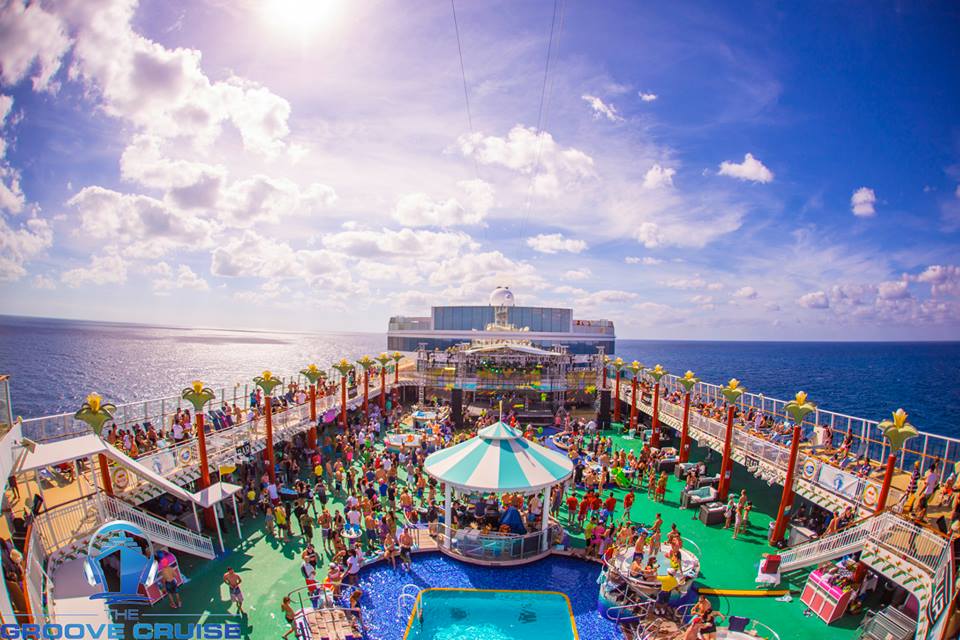 On Saturday, the cruise will arrive at Catalina Island off the coast of LA for some fun in the sun. Vinai and Le Youth will play to passengers on the sandy beach of Catalina Island. Back on the boat, guests will be treated to the sounds of Paul Oakenfold, Kristina Sky, Sidney Samson, Godfather & JINCO, Scooter, EDX, Croatia Squad, Lavelle Dupree, Anthony Attalla and Cocodrills. I've heard about and seen videos of Anthony Attalla's sunrise set from last year – and I will NOT be missing any of these moments!
Groove Cruise LA then travels to Ensenada, Mexico on Sunday. There will be a big fiesta at Papa's & Beer where DVBBS and Scotty Boy will be dropping some explosive beats. Back on board, Dirty South will close out the madness in the main theatre on Sunday night. Also hitting the decks that night: Quintino, Dean Mason., Kryder, Tom Staar, Guy Gerber and Serge Devant.
Some of my friends have been going on Groove Cruise for YEARS now, and have been trying to get me to go. This is the year when it is finally happening. I've been raving for more than a decade now, attending some of the biggest festivals in America. Groove Cruise however, seems like an entire new world. The music continues AROUND THE CLOCK for 72 hours, like a non-stop pool party. There are multiple stages of music on the ship, as well as other activities. The restaurants will be open, should you get hungry and many will be free for you to eat at. You'll also be able to use the many services in the spa, should you need a break from all the madness.
A major component of Groove Cruise: the costumes! There are specific themes for each day and night! This makes packing pretty easy, as you just need to bring a swimsuit or two – and your costumes. The theme parties for GCLA are: Represent, Naughty Nautical, DTF: Down to Fiesta, 50 Shades of Disney, Neon Candyland and Halloween on the High Seas! I'm currently purchasing all of my costumes now and can't wait to see what everyone comes up with, especially for 50 Shades of Disney.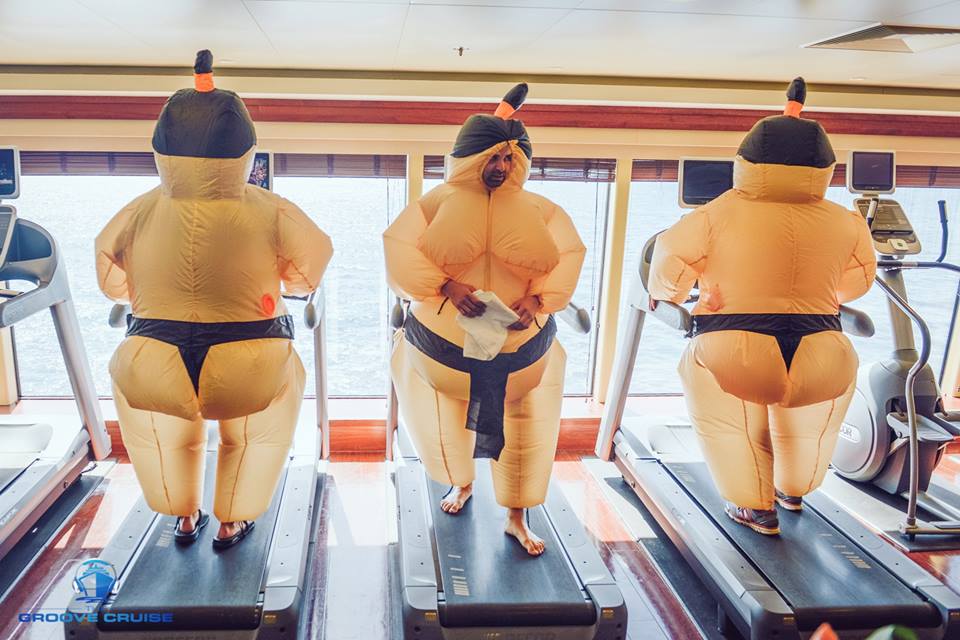 I've been told that Groove Cruise is a life changing experience. I'm ready to embrace everything with an open mind and heart and have the best weekend EVER! As a "Groove Cruise virgin" I really have no idea what I'm getting into – and that has me ecstatic! Also, two of my best friends will be celebrating their birthday's on the ship! What a way to celebrate a birthday! I've been told the crowd is a little older which I'm excited about because professionals know how to party.
Need tips on getting ready for Groove Cruise? Check out our list here.
Although Groove Cruise LA sold out months ago, you can still get onboard Groove Cruise Miami. This party departs Miami for Jamaica on January 22nd. For more information check out: http://www.thegroovecruise.com. You can save $50 with the code EDMMANIAC.
I can't wait to party with everyone on Groove Cruise LA!
See you there!
-Jared