If you throw amine, techno, memes, and a full cup of midwest into a blender, you have yourself a serving of Hiroko Yamamura.
Yamamura is recognized as one of Chicago's top 10 DJs by XLR8R Magazine, and a techno machine at beloved local spaces like Spybar and Smartbar.
She was lucky to grow up in the era when house music was booming as Frankie Knuckles was establishing The Warehouse. It was inevitable for her to take inspiration from that, and she mixed midwest culture, science fiction, and dark anime to craft her sought-out techno sound.
Apart from being a desired collaborator, Yamamura offers technical support to other producers with digital editing workstations (DAWs), or studio equipment. She has also shared the stage with other chased-down acts like DJ Hyperactive, Seth Troxler, and DJ Heather, and has performed at Detroit's Movement Music festival and New York's Harder Pride.
Her knowledge and ride-or-die connection to dance music culture are admirable. Although the artist embodies an industrial goth look, within a few seconds of our conversation, her authenticity and ability to easily connect with others shined bright.
Hiroko sat with EDM Maniac for a conversation where she opens up about being an introvert, shares how she navigates through such a high-demanding scene, and social media norms as an artist: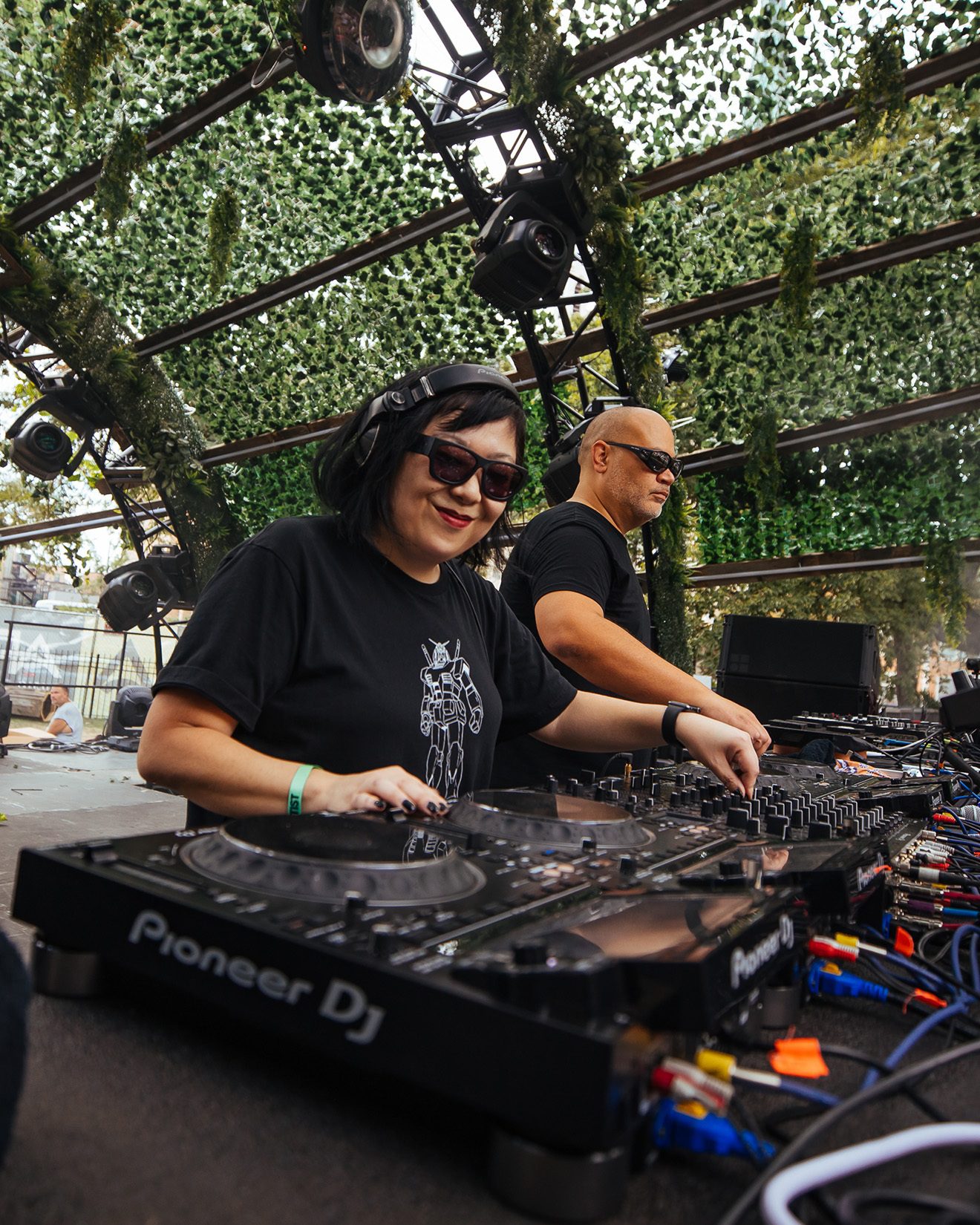 EDM Maniac: You are playing ARC Music Festival again, and you kickstarted the festival with a back-to-back set with DJ Hyperactive. How are you feeling about coming back and was there a shift in the energy within the crowd from last year?
Hiroko Yamamura: It was really great! He's actually one of my idols and one of the people that introduced me to techno.
It's such an honor to be able to play with him because he's one of my best friends. There's just a different kind of chemistry when you can play with somebody you enjoy being around and sharing music with. He's been such an influence ever since I was a teenager growing up.
This year, the festival is a bit more established. This is the first festival that focuses on just house and techno, and it's a very midwest thing, y'know? It's a Chicago and Detroit sound.
Personally, I was super masked up last year and was very nervous to be around people—I'm still nervous to be around people, but I feel a bit better about it. I appreciate that it's outdoors and people are really respectful here about your space.
EDM Maniac: You consider yourself an introvert. Tell us, how do you balance the life of being a DJ, where you need to be somewhat extroverted and out there, and who you personally are? 
Hiroko Yamamura: It's always really tough. But, that's one of the weird things about being a DJ or performer, that these situations are controlled socialization. There's more control when it comes to the environment and you're familiar with the people around you.
Going to a festival by myself is an uncomfortable situation, but music has really helped me connect with other people. Whether online or in person. It's always nice to have a similarity to start off with.
It's a lot about the music, too. The music is there and you're enjoying it, and although it doesn't mean that everyone here is your best friend, there are commonalities. That vibe rubs off on you as well.
I'm also lucky to work with people that are very social and are able to do that part of things. But, once that social battery runs out, I'm at home watching YouTube or anime right after a show.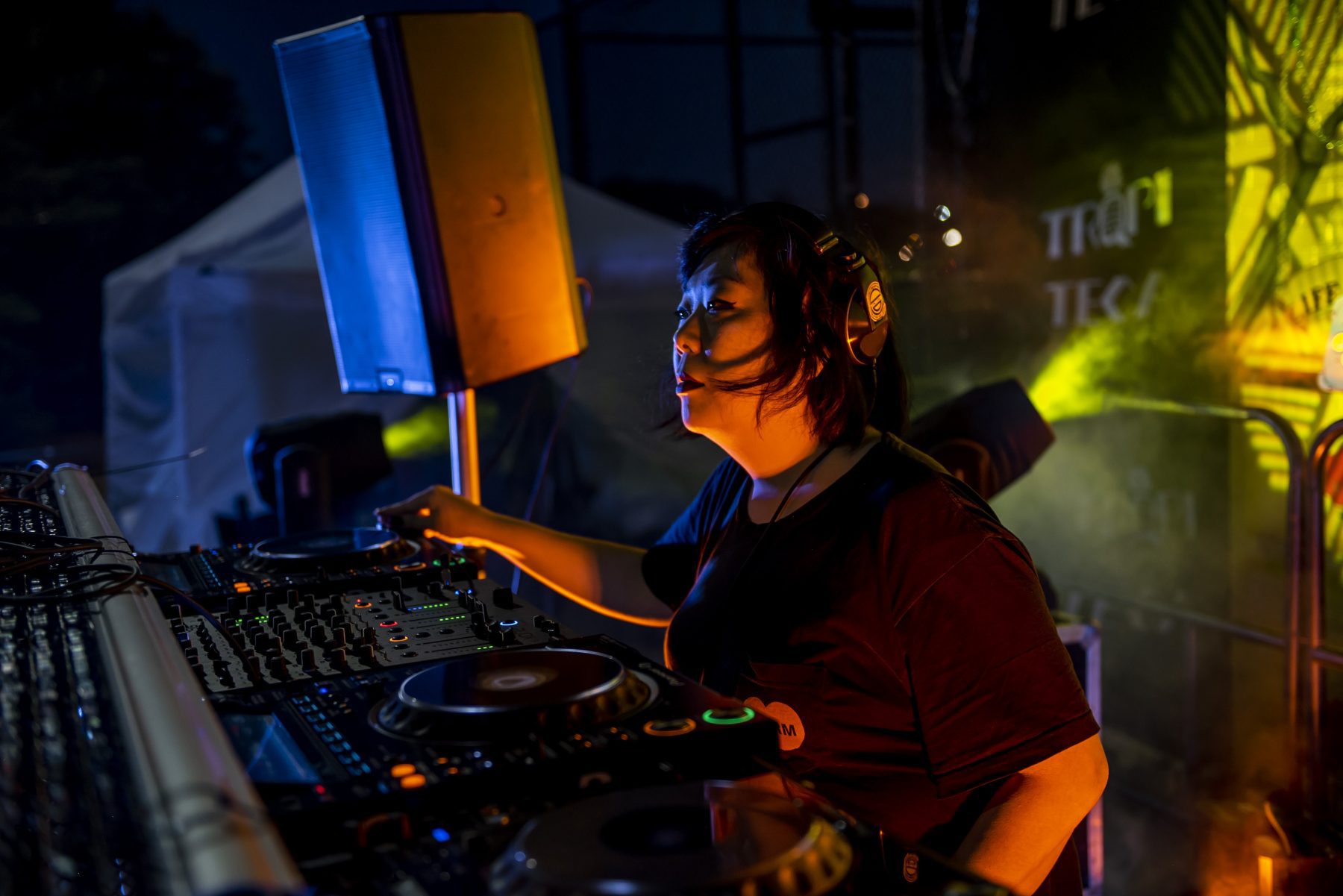 EDM Maniac: We learned in a past interview of yours with Will Clarke that you deal with anxiety. Mental health within the industry isn't talked about enough, so we wanted to see what your tools are when you feel it coming on.
Hiroko Yamamura: For me, it's a lot about preparation. It's a little weird, but the first thing I look at when I go to a venue is the exits or the bathrooms. I even think to myself, "if I have to deal with a situation, how might I get out of it?" It usually doesn't play out the way you think *laughs*.
That can also stall you a lot since you're thinking about it before it happens. But, if you're around a trusted group of friends, it's helpful. They can observe your situation, and pull you out of a crowd if they see you uncomfortable.
EDM Maniac: Your Instagram isn't your typical DJ Instagram where you post selfies, sets, or releases, but rather memes. You're even known as the meme queen. Is there a reason behind that?
Hiroko Yamamura: A lot of my initial engagement with the internet has been as a gamer. So, it's always been slightly antagonistic. I use to be on AOL, where you had no idea who you were talking wit. It's kind of like sh*it posting, but that's my personality.
When I think something is funny, I like to think that others would too. It's also important for me to not project this "ideal" life all the time because it's not realistic.  No one's life is that happy, but also no one's life is that dreadful.
EDM Maniac: Apart from being influenced by midwest culture, you're also a fan of science fiction and dark anime. What about these things inspires your sound?
Hiroko Yamamura: For me, it's a lot about futurism and fantasy. Not being a very social person, I found a lot of comfort and entertainment in reading and watching these things.
Comic books have always been a way to frame realistic situations. Although it's in a supernatural way, I just like this idea of a journey and an artist packaging that together. It's escapism like music is.
Musically, for me, it's a similar thing. You're putting something out there, right? Making this very compelling thing. I like to take these pre-existing notions and do whatever I can with them. Whether it's for fun or experimentation, and then put it out to see if people like it or not.
EDM Maniac: Any words of inspiration for aspiring DJs?
Hiroko Yamamura: What's always important is do to what you love to do. If you are djing or making music, the only real payment you're going to get is your enjoyment. If you like doing something, you're always going to be winning.