Michael Sundius, better known as Rinzen, is a Los Angeles-based cinematically influenced techno producer, who creates worlds within the music. With a background and love for literature, Sundius strives to take listeners on a different journey with all of his sets and productions, allowing his music to paint the story.
As a true lover of arts, Sundius pulled his name Rinzen from his inspiration from a humbling piece located in Barcelona's modern art museum, Antoni Tàpies' Rinzen. Meaning "a moment of sudden awaking" in Japanese.
Once being on the other end of the interview, Sundius was the senior editor for Dancing Astronaut as well as a contributor to Billboard, having his head in the game before becoming a producer was even on the table.
Sundius caught up with us on the east coast before his show in St. Petersburg, Florida this weekend to chat about his evolution in the music industry.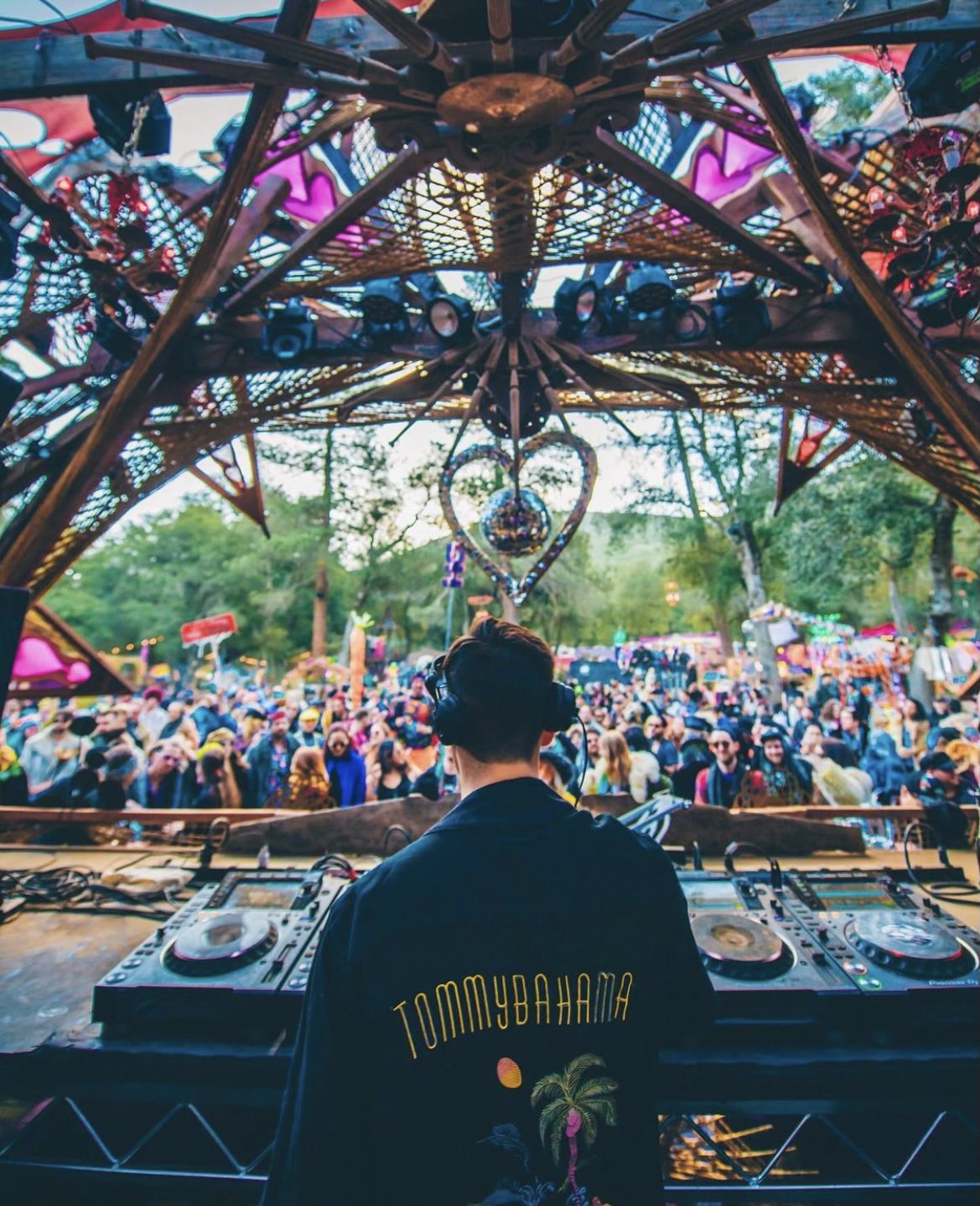 Photo by Juliana Bernstein @gettiny
EDM Maniac: Hey Mike! How's it going? I bet you are buzzing still from your 5-hour LA warehouse set. Can you tell us a little about it?
Rinzen: What is up guys, It is going great. I am definitely still on that high.
A couple of years ago, I had this idea that what I wanted to do as a DJ was to headline my own warehouse in LA and play for 5 hours. I've always thought the most interesting things happening musically in this city have been happening inside warehouses.
There's a certain freedom that you get in these environments, and doubly so with an extended set. This past Saturday (August 13, 2022) was the second time I've done one here, and it was absolutely incredible.
Being surrounded by friends and a hometown crowd, and having the trust of the audience to go anywhere I wanted musically… it was everything.
EDM Maniac: Being in those raw musical environments is what breeds creativity. We are excited to feel that energy in St. Pete. this weekend. Being from LA, how do you think that influenced your passion for music?
Rinzen: It definitely influenced me to get into electronic music at an earlier age. I remember going to EDC in 2010, the last year they had it in LA. That was my first festival and a very pivotal moment for me.
If I wasn't living in LA, there's no way I would have been there. I would have found my place in electronic music eventually, but attending that event at that time in my life accelerated my love of this culture.
EDM Maniac: Wow, you were around for a whole transition in dance music. You've mentioned in the past you loved artists like deadmau5 and Eric Prydz at the beginning of your EDM journey. What were your favorite songs by them that made you want to dive that much deeper?
Rinzen:  The Three deadmau5 tracks really changed my relationship with music when I heard them: "I Remember," "Faxing Berlin," and "Not Exactly." As it goes, those are still the three songs I play the most from him when I want to drop a classic.
With Eric Prydz, it was less about the tracks and more about seeing him play at Identity Festival. His performance there remains one of the best sets I've seen and really shaped my music taste at the time.
EDM Maniac: Timeless classic tracks! His live shows are top-tier, everyone should try to see him at least once. Do you think they have been your biggest inspirations?
Rinzen: That's hard to say, but the artist I look to the most for inspiration has always been Jon Hopkins. He's consistently pushing the envelope with his music and exhibits such a mastery of his craft that he'll always be one of my biggest inspirations.
EDM Maniac: That he is. Always keeping you on your creative toes. So you used to do music journalism, could you tell us a little bit about your favorite interview?
Rinzen: I got to interview Carl Cox once, and it was like being the direct recipient of this beautiful sunlight raining down upon you. His energy is so infectious and positive. To receive it in a one-on-one conversation is such an incredible thing. He's the best for a reason!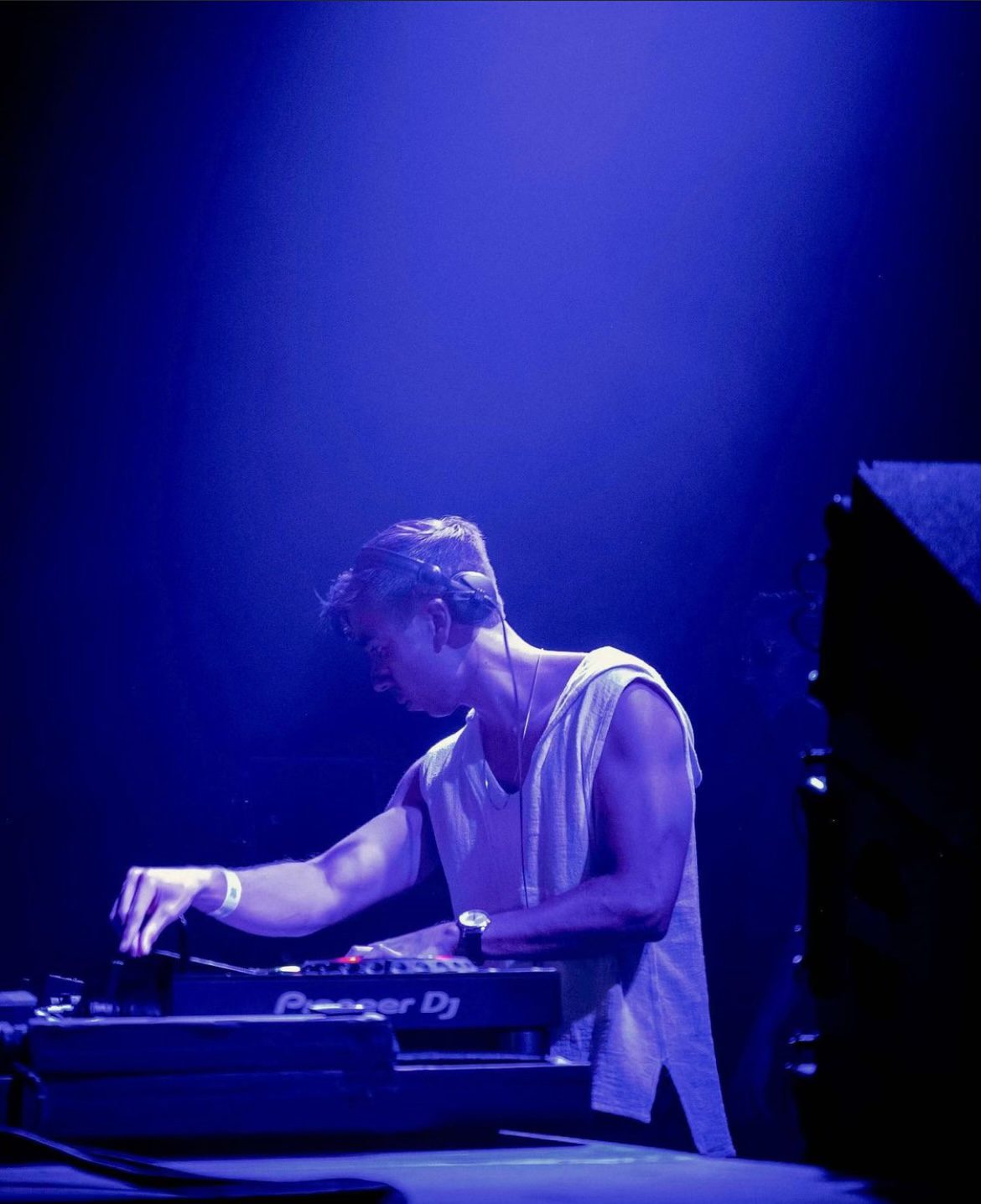 Photo from Artist Instagram
EDM Maniac: The legend himself! What an epic opportunity. We are glad you soaked up all his great energy. So you recently dropped an EP on Desert Hearts Black Label titled, 'Passive Aggressive Robot.' Can you tell us what inspired the true techno sound?
Rinzen: I was feeling the need to write more music I play in my sets at peak time moments. I stumbled upon this AI voice generator and was having a play with different voices. I wrote out this long script for it and chopped it up and turned it into a techno track.
EDM Maniac: What story do you think Passive Aggressive Robot tells?
Rinzen: With this track in mind, I had a very clear story idea in my head. It was based on the concept of a human entering a restricted area and an automated AI system telling the person to turn back.
As the track continues, the AI grows increasingly frustrated with the human when they don't listen and starts making snarky remarks. I had a bunch of fun with it.
EDM Maniac: We can't wait to dance to it live. You portrayed the story so well, it is a true techno hard hitter. Well Mike, it was a pleasure diving deeper into your journey and what makes you Rinzen. Before we go do you mind telling us a little bit about your latest EP Meliora that you dropped this past Friday, as well as any other things to look forward to in the Rinzen world?
Rinzen: It was a true pleasure, you guys are amazing and I love what you do for the dance community. Yes! It's a 4-track EP written with my friend Soel who lives in New York. We wrote some melodic, ethereal, very European-leaning tracks.
The first of which, the title track, started getting some big support from Tale Of Us, which inspired us to write more together. It's coming out on a label I adore Oddity Records by Fur Coat. 
I've got a few more releases that will come out after. It's been a very prolific year in the studio actually, which is always a blessing.  Other than that, I'll be touring a lot for the rest of the year and will be heading to  Chicago, Montreal, and San Francisco in the next few weeks! 
Featured image provided by Rinzen