The week leading up to Ultra Music Festival turns Miami into an electronic music paradise packed with a variety of events including the legendary pool parties that take place as part of Miami Music Week (MMW). This year will be no exception as EPIC Pool Party returns for another round of the most prestigious parties held throughout the week-long event. This series of pool parties will consist of exclusively curated events that bring in the world's best DJs to play poolside with the gorgeous Downtown Miami and Biscayne Bay as a backdrop.
The events will take place over the course of six days at the beautiful Kimpton EPIC Hotel in the center of Downtown Miami and within walking distance to Ultra Music Festival. To celebrate its 10th Anniversary, the Kimpton hotel went through a series of renovations. This includes an entire redesign of the 16th floor where the pool is located, complete with cabanas and bars that overlook the entire city. As hosts to the largest pool parties in the world, the hotel made certain to include a state-of-the-art sound system to keep the beats going all day long.
Each party will be curated by the world-renowned Electric Ibiza. Known for their iconic parties and venues, Electric Ibiza also plays host to some of the most famous parties in the world including events at Amnesia, Ibiza Rocks, Cafe Mambo, Pacha, and Space Ibiza. As part of this special partnership with EPIC and Winter Music Conference (WMC), this series of pool parties will be taken to the next level once again for the 2020 year. To kick off the week, the first party will be held on St. Patrick's Day on March 17th with the Official Opening Party which will include performances by electronic music legends Louie Vega and David Morales.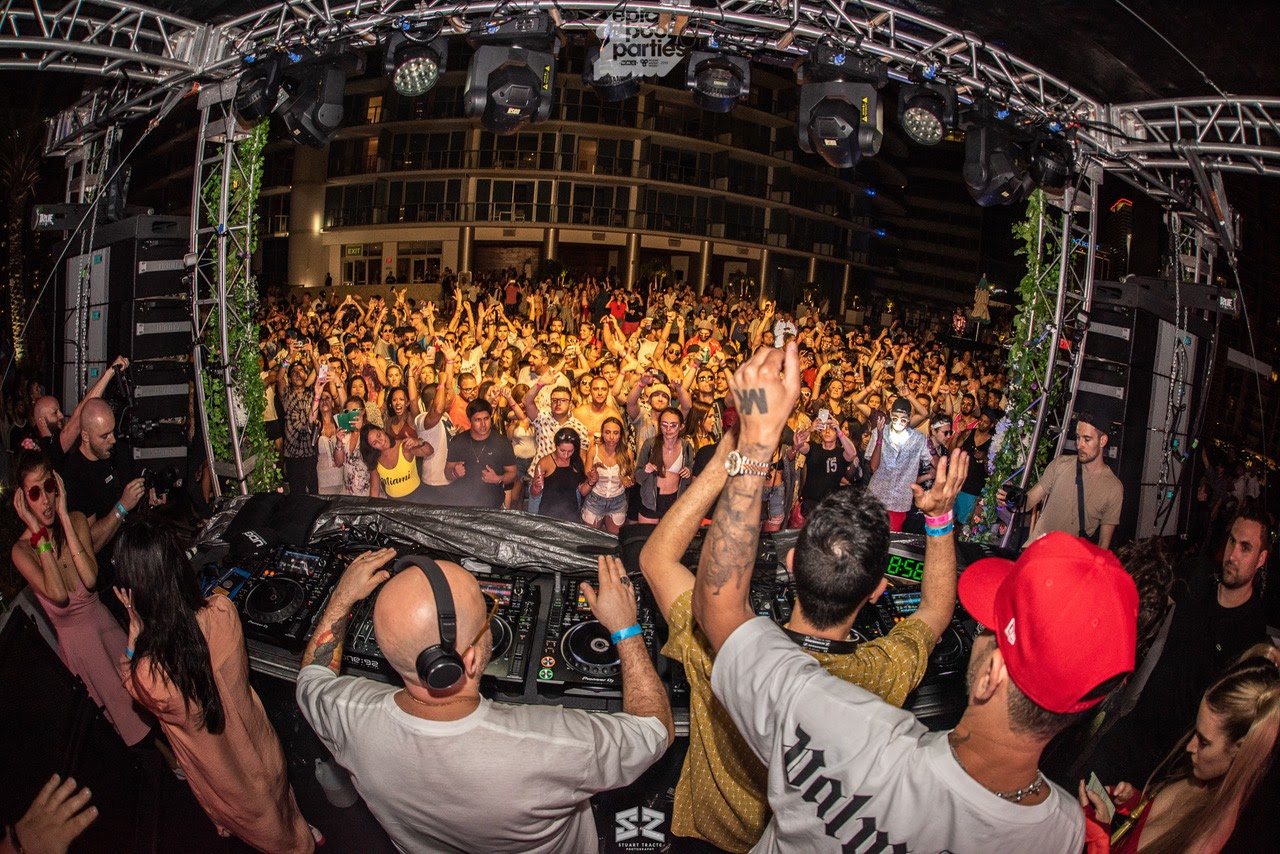 The next event will be held on Wednesday, March 18th in a collaboration with Amnesia for an underground house party called Do Not Sleep. The Do Not Sleep party is on tour for 2020 with stops in Australia, New Zealand, and a one-time stop in the United States for Miami Music Week. Next up for Thursday, March 20th, guests will be treated to an early evening sunset session of house music as part of an immersive experience. Complete with elaborate production, this part will be hosted by none other than Lee Foss as part of Repopulate Mars Label. According to Lee Foss, "Repopulate Mars will rip open the fabric of space and time to return to Miami Music Week to host their intergalactic pool party on Mars at the Kimpton EPIC Hotel."
As you plan out your Miami Music Week calendar, make sure that EPIC makes your list as the top pool party destination this year. Right now, EPIC has an exclusive offer with a $100 ticket that includes all six days of events. In the meantime, stay tuned for the next three parties and more special surprises!

*Images via EPIC Pool Party