When Swedish House Mafia, one of the biggest acts in the history of dance music, started quietly canceling shows, I was understandably concerned.
Rumors swirled that one of the most popular artists from my teenage years, and a huge reason why I got into dance music in the first place, was having trouble selling tickets and could potentially not live up to the expectations I had been holding onto for almost ten years.
I bought tickets for the headlining trio's September 4, 2022 show in San Diego all the way back in October of 2021, and thankfully that show didn't end up on the chopping block. After almost a year of waiting, I was ready to revive a 2013 fantasy.
As I entered Pechanga Arena, I honestly didn't know what to expect. How could such a huge act be canceling shows? Maybe this is when I would find out.
I looked at the age range around me and everyone was mostly over 25 (but it could have been the fact that I was on the floor and 21-year-olds typically can't afford those prices), and honestly, I was worried that the nostalgic aspect of Swedish House Mafia was the only thing that had brought us all here.
But as soon as the show started, those worries washed away as I was immediately transported into the best concert experience I have ever had (this coming from someone who went to Kaskade at SoFi with a surprise deadmau5 opener).
Following their highly rated performance at Coachella and chart-topping album, Paradise Again, Swedish House Mafia seemed to be on the upswing.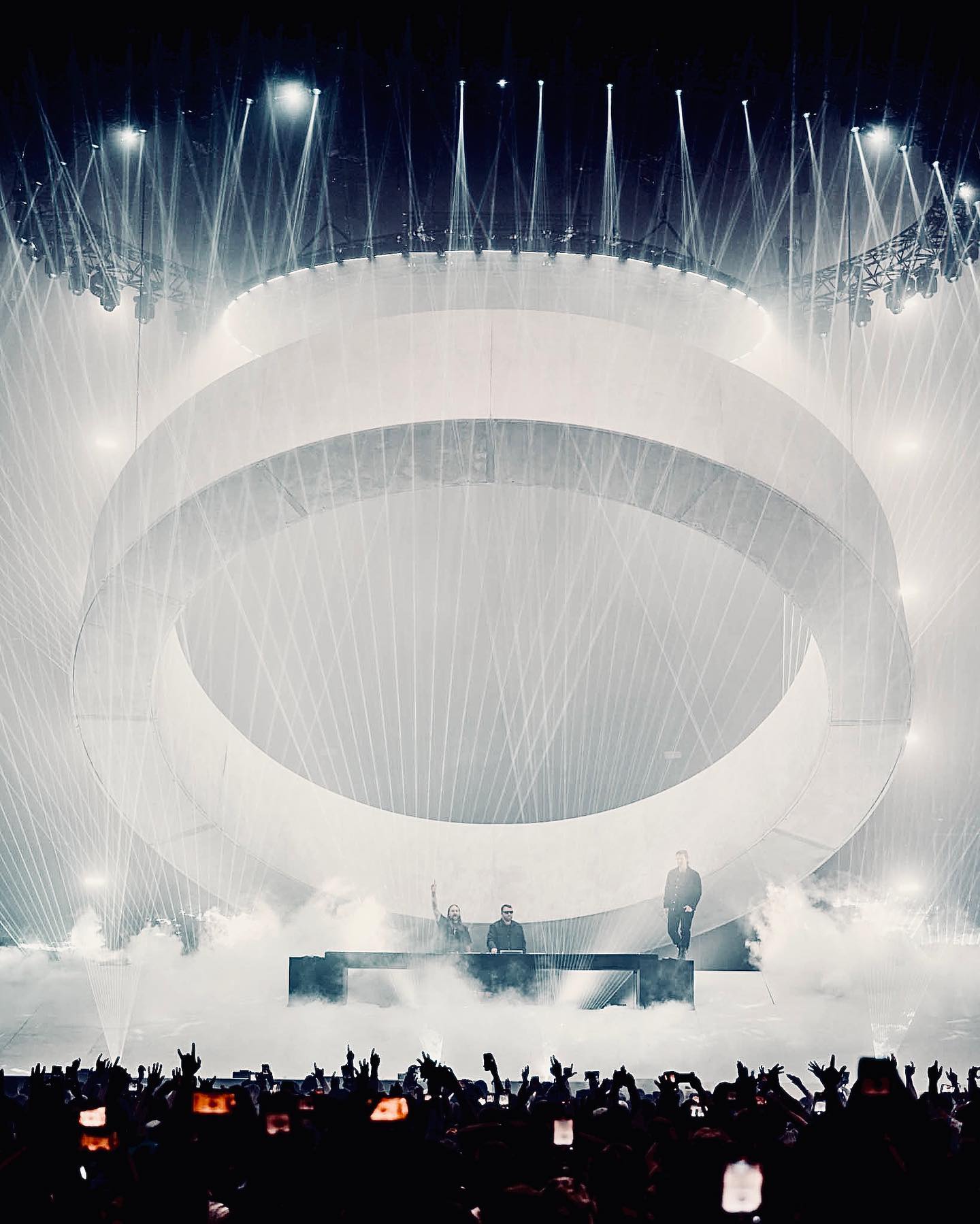 J. Worra started us with about a half-an-hour set, but the upbeat house was perfect for getting the crowd hyped up and didn't feel out of place. ZHU was the next artist up and he was the master of sexy and cool, but he added a darker feel that really went with the overall energy of the night.
Now for the main act and someone so many dance fans had been waiting to see for almost ten years: Swedish House Mafia. Given the news of shows being canceled left and right, I was managing my expectations for the show, but as soon as Axwell, Sebastian Ingrosso, and Steve Angello took the stage, I realized there wasn't any reason for me to do so.
The set started dark and moody, with energy builds and glitchy synths. I found myself comparing the sound to the Tale of Us (Afterlife) performance at Tomorrowland 2022, with its huge swells, progressive drops, and lack of vocals.
The crowd ate up this energy. There wasn't a moment where I was aware of the fact that we were simply standing there listening to music; it was a fully immersive experience, and it felt like everyone in the arena was aligned in this truth.
Then they slowly began to play some older, big-room tracks and even a bass track that had the whole crowd headbanging. The setlist was so incredibly different than what I expected. I thought it would be a regurgitation of their top 2013 hits with little mixing, but the blend of old and new worked in a way that felt like Swedish House Mafia was telling the story of their career through music.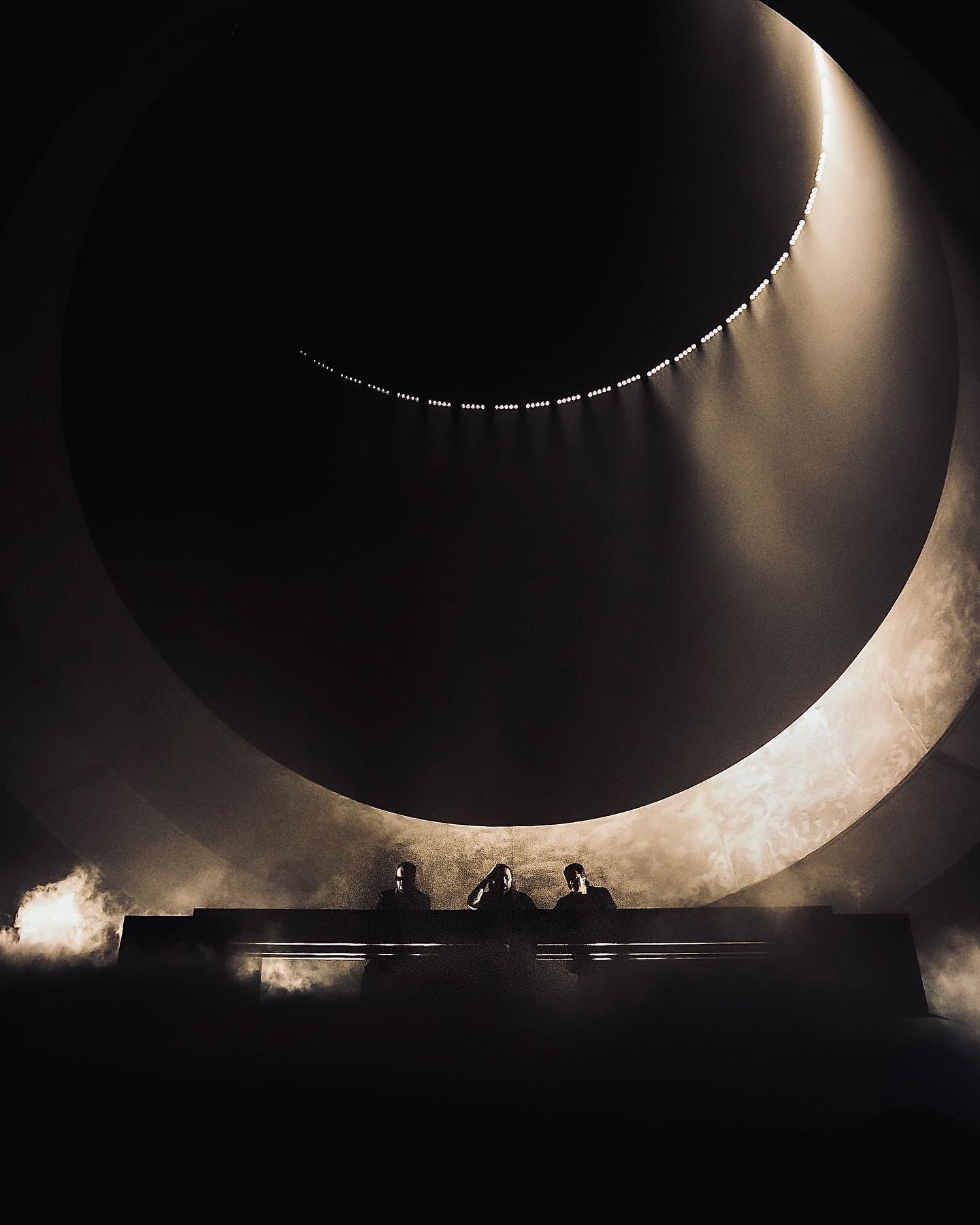 The visuals really helped to tell this story. Two video walls only showed what was happening on stage (no crazy images of dinosaurs attacking robots) and the extra visuals were not missed.
The circular light fixture is just as impressive in real life as it is in pictures. The rings of light would rise and fall slowly, either illuminating the stage or creating columns of lights to form effects that really suited the arena venue.
Last came the nostalgia and probably about 10,000 people singing "Don't Worry Child" in unison. I looked around and there wasn't a single empty seat.
But everyone was standing and dancing and screaming for their teenage self who blasted that song on repeat. There was an energy that connected all of us out of just gratefulness to see such an iconic group back in action in a modern way.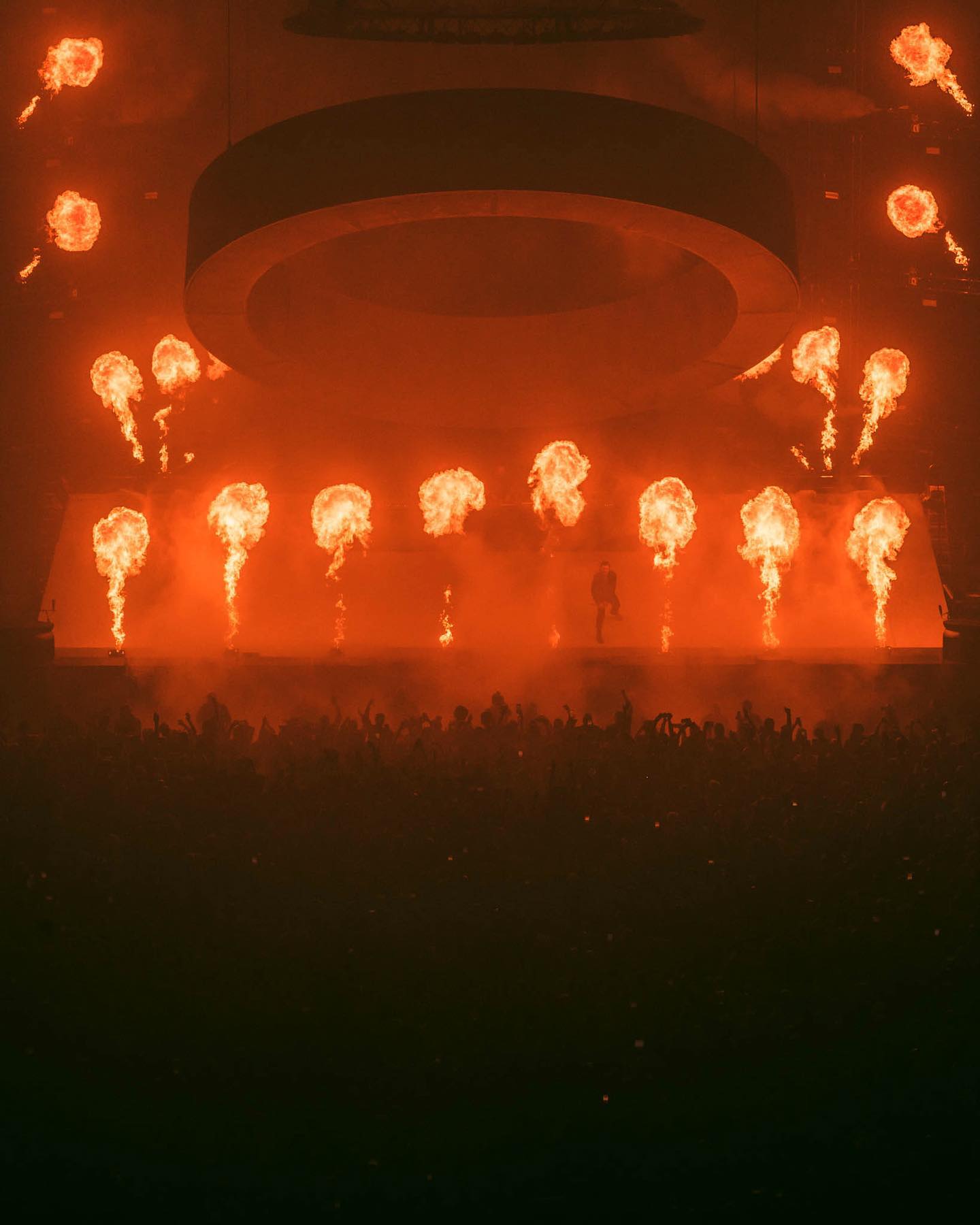 Once the music ended, a large portion of the crowd just stood by the stage not wanting to leave. It was a moment where we all forgot about what was going on in our lives and felt like kids again.
So what is causing the cancellations? I truly don't know, but it's definitely not the quality of the show. It was well thought out and modern while playing into what made them so great in the first place.
I would chalk it up to marketing. They came back, dropped an album, and did one performance at Coachella before embarking on a world tour and no one really knew what to expect.
The album was great, but it wasn't anything like the old festival bangers they made. I was caught between wanting the exact same music we were given almost ten years ago and my taste evolving way beyond that.
The high prices when tickets originally dropped also rubbed a lot of fans the wrong way. It felt like ego, not quality or scarcity, had driven the prices, and now that they have dropped, many of us already lost that hype from the great comeback of Swedish House Mafia.
Floor seats were $270 the day they dropped, not including the $35 in fees that brought them to around $300 per ticket. That's the same price as many festival tickets (if not more), and probably enough to get a Coachella ticket second-hand where so many people saw SHM already.
So if you have a chance, I recommend you go see the show, even if you weren't a huge fan of them back in the Golden Age of EDM. The energy is incredible, the visuals are unique, and the whole set is well crafted. I truly believe that Swedish House Mafia has the talent to sustain their comeback, but only time will tell if they have the marketing skills to do so.
All images from Swedish House Mafia