The 2022 festival season welcomes the anticipated return of Desert Hearts Festival on April 28-May 2, at a brand-new venue in Southern California. As a historic gathering that celebrates fashion, art, house, techno and love with a live, 24-hour soundtrack to the weekend, regulars await the return to a new home. Others can't wait to join the family.
A 10-year movement and 600 shows in 16 different countries later, the San Diego renegade party crew made it their mission to provide music freaks with the biggest, most otherworldly Desert Hearts experience to-date. While keeping their positive ethos, versatile food and art vendors, and OG theme camps like Pile Palace and Shangri-Lawless in place, the gang is making major upgrades. Here's all the new things to know:
1. A Brand-new Venue to Call Home and Celebrate Their 10 Year Anniversary: Lake Perris, CA
Since November 2012, the crew has organized intimate and unique parties in the Mojave Desert at Los Coyotes Indian Reservation. Now, they are expanding into a new venue: Lake Perris, Ca.
This new home will offer a free-for-all lake, warmer weather (stylish coats are still highly encouraged), and a bigger canvas for new amenities that weren't previously made available. The lake is one of the most exciting new features of their 10-year celebration.
Symbiosis
and
Lighting In A Bottle
continue to prove that there's something special about the element of water being present at a festival; it helps the energy flow better. As stated by Porky, one of the five founders of this movement, "floaties are highly encouraged throughout the entire event, even kayaks are allowed," he continued "[we're] bout' to turn that lake into a weekend long floatopia," so bring a towel.
Lake Perris sits in Southern California, less than two hours from San Diego and Los Angeles.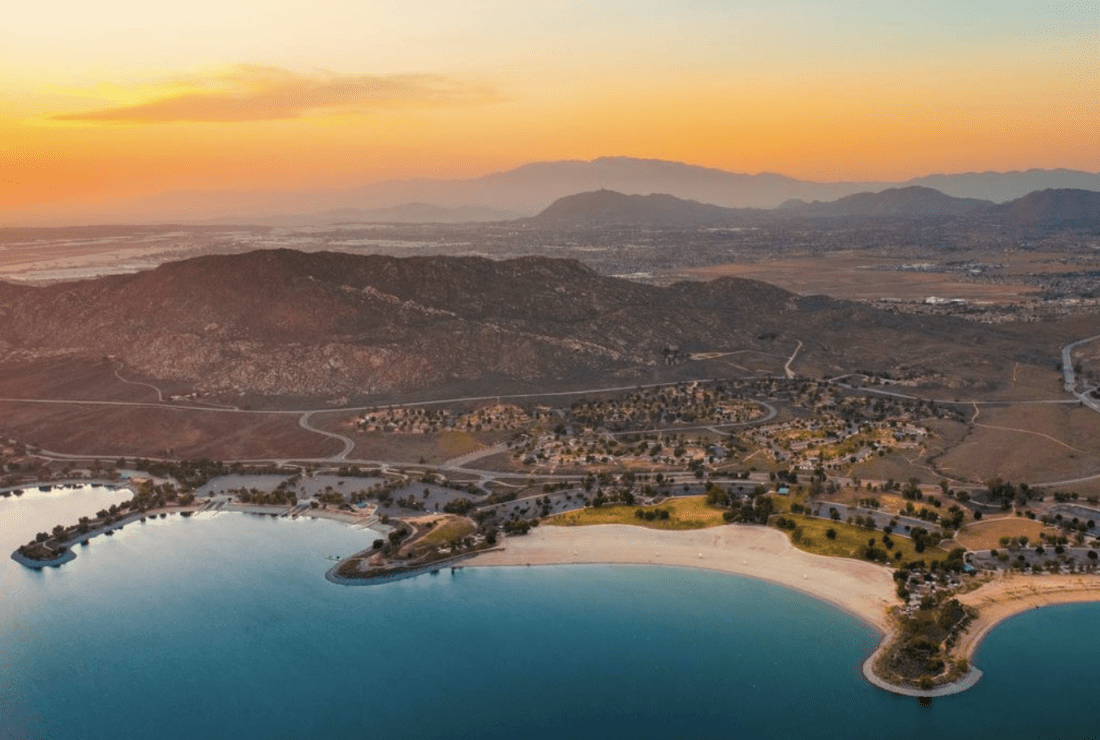 2. New Camp Amenities and more ADA Compliant 
With Lake Perris offering an open canvas to have fun with, more amenities than ever before are being made accessible to festival attendees. This year, it includes premium campsites, bathrooms with showers, a grass dance floor, various art installations and interactive areas.
Did we already mention the lake with swimming access? Camping options like Car Camping, RV Camping, Glamping Bell Tents, and Glamping Canvas Tents are available and made to best fit anyone's budget.
Car Camping secures a space for vehicles, a tent and picnic table with a charcoal grill. RV Camping comes in two tiers: standard reserves a spot and gives closer access to the stage entrance, and premium includes a 30 AMP power hookup, running water and grey water dump, a picnic table with charcoal grill, and plenty of extra space for groups.
The new Glamping option includes various tiers: a canvas tent for two, a canvas tent for four, a bell tent for one with a queen bed, and a bell tent for two with two queen beds. All Glamping options come with tents, sleeping bags, one battery powered tent lantern, end table, rug and a lot of outdoor seating. Plus, full access to boutique campground amenities.
They'll also offer a designated ADA entrance with exclusive parking and camping, helping everyone experience Desert Hearts to its fullest.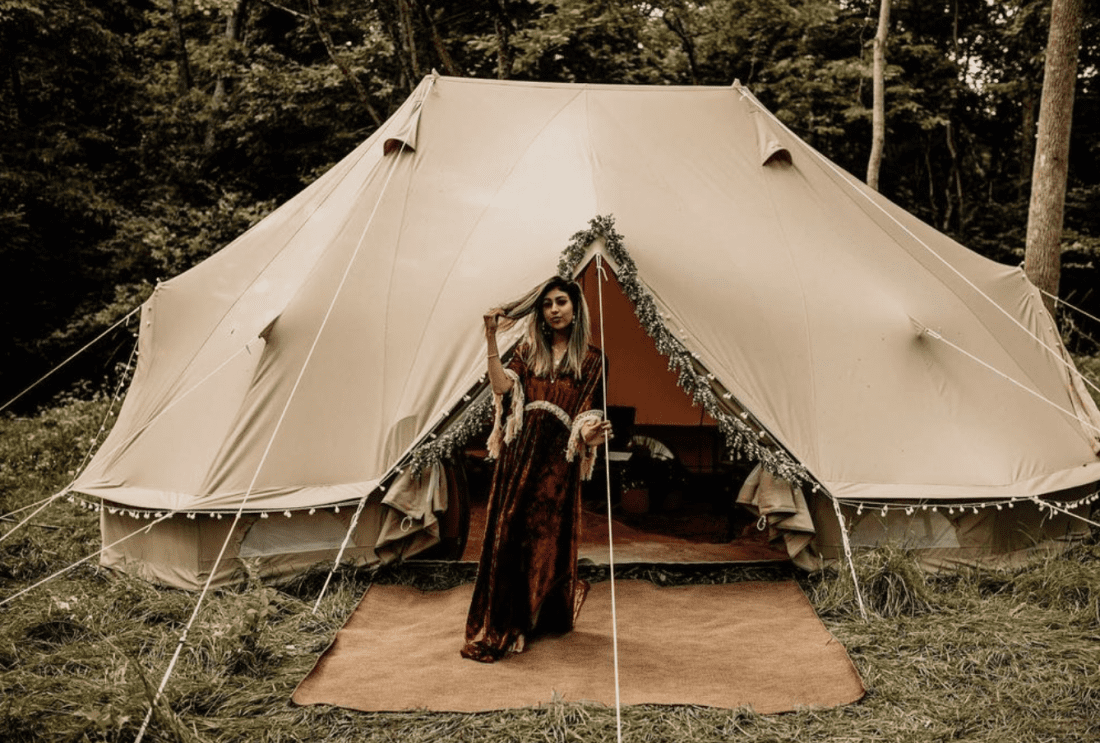 3. A Never-before-seen Second Stage
For the first time ever, Desert Hearts is adding a second stage! Don't be alarmed, their "one stage, one vibe" rule still pertains, as both stages wont be raving at the same time. During the daytime festivities, festival-goers will enjoy the Desert Stage starting at 10am, right by the lake with a full beachside bar as they dance under the sun or splash waves.
As the sun starts to set at 8pm, the Heart Stage will continue the party on a grass-fillled dance floor until sunrise. Then, time to do it all over again: rinse, dance, repeat.
4. An Eclectic Line-up Featuring Some of Detroit's Finest
DH regulars know how stacked their lineups can be, but this year, the crew took it upon themselves to bring more diverse, inclusive, and forward-thinking music. Paving the way will be Detroit and Planet E icon, Carl Craig, alongside other Motor city figures like FXHE Records founder, Omar S, and Kenny Larkin.
International superstars like Robag Wruhme, Danny Daze, Super Flu and Anja Schnieder will also serve stimulating and body-moving sounds.
Daytime house and disco will be blasted at full force lakeside with artists like DJ Harvey, Juan MacLean, Kim Ann Foxman, DJ Heather, king of the West Coast Doc Martin, and many more. All of these acts will be supported by the Desert Hearts Crew Mikey Lion, Marbs, Lee Reynolds and Porky. 
A very special, unannounced sunrise set is said to take place.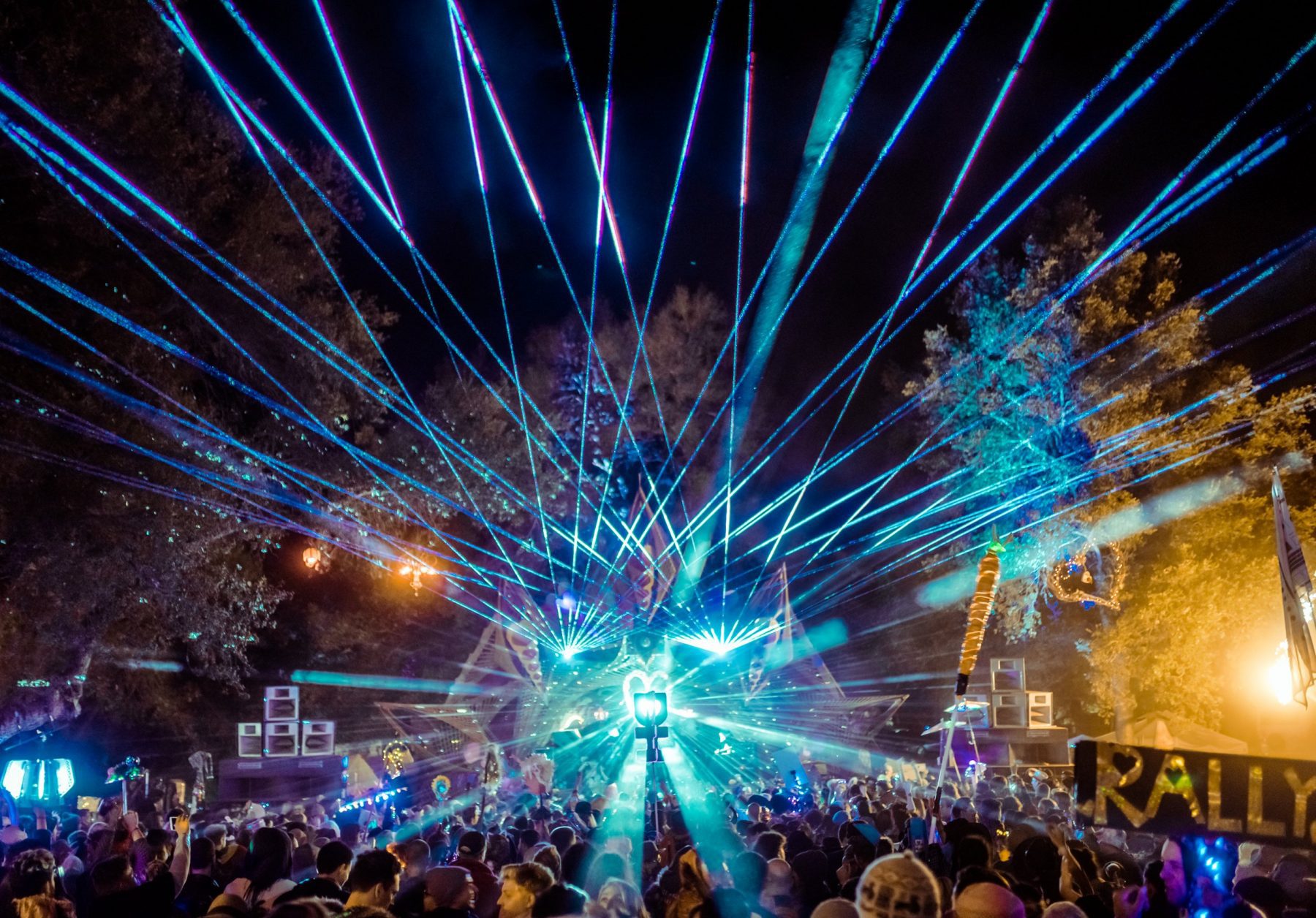 5. Early Arrival for Pre-Parties 
The festival has always offered early arrival, but never like this. On Thursday, for those who purchase an early arrival pass, the Welcome Home Party will kickstart on the lakeside of the Desert Hearts stage, giving early partygoers a taste of the weekend ahead. Plus, early arrival secures a more comfortable camping spot.
6. An Ongoing Rule To Keep in Mind
This is short, sweet and not a new addition, but an ongoing rule: no dirty business in the ditch or lake. Please make great use of the bathroom amenities and respect the land.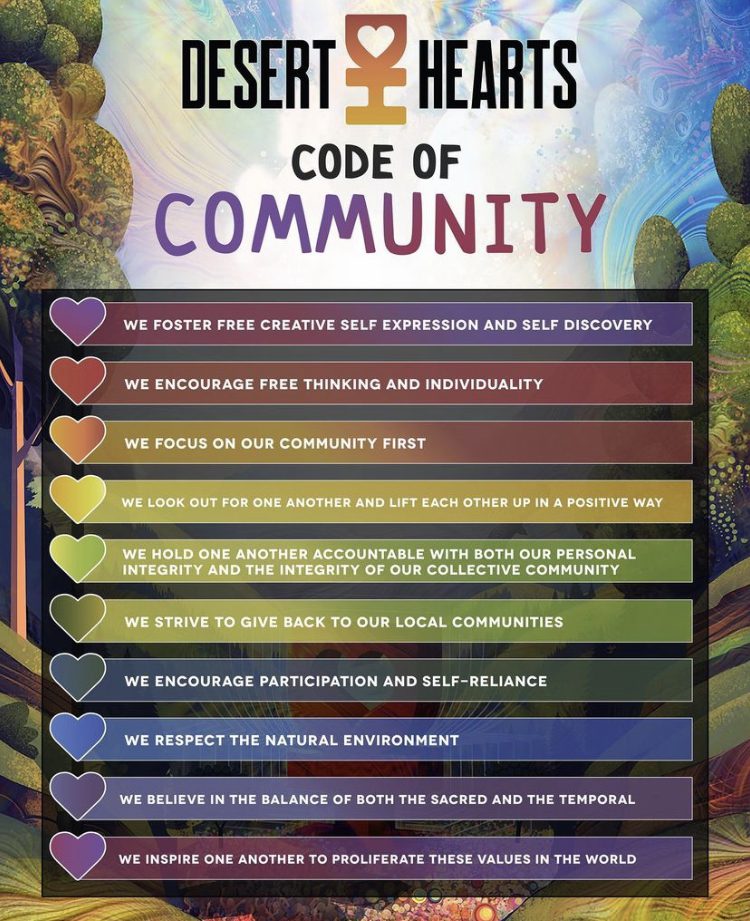 This festival isn't just a weekend long marathon, but a safe haven for many. Although the festival is being moved to a new venue, its radiant and infectious energy remains the same. This is only the beginning of Lake Perris at Desert Hearts.
For more event info, line-up and set times, click here.