Attention all birds! It's time to start planning your favorite weekend of bangin' beats and fun in the sun. Dirtybird Campout returns to the Modesto Reservoir on Oct. 4-6.
Infamous for their fun-loving vibes and inclusive atmosphere, Dirtybird has curated one of the most unique festivals in North America via Dirtybird Campout. Every Summer Claude Vonstroke and his merry band of animated cohorts put together a weekend filled with arts and crafts, outdoor adventures and of course, some of the best music lineups of the festival season.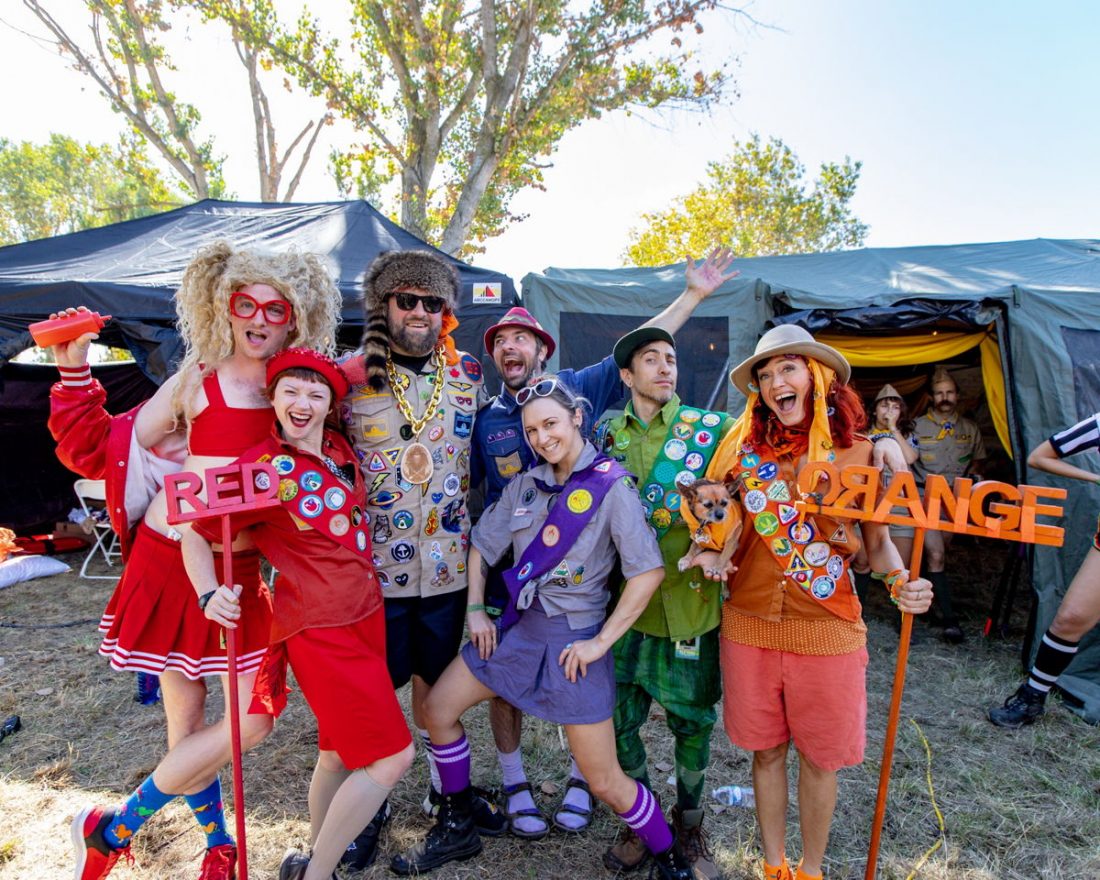 Last year's rendition featured over 50 activities including tug-o'-war, archery, face-painting, and a late-night bingo session where the grand prize was a new car. It's this type of interactive experience that puts Dirtybird Campout in a class of its own. After five years, this festival has truly transformed into a weekend of summer camp, with the attendees equally excited to play capture the flag alongside a bunch of happy weirdos as they are to dance into the night with their favorite DJs.
Dirtybird is known for their tight-knit house music team of Claude Vonstroke, Justin Martin, Christian Martin, Worthy, Ardalan, and more, but the Campout lineup always displays Counselor Claude's unique and diverse taste in music. Other than the Bass Lodge roster including the heavy sounds of Yheti and Salva, Campout 2018 broke out of the electronic music sphere, booking legendary rappers like Big Daddy Kane and Slick Rick Tha Ruler.
There is no news on the 2019 lineup just yet, but Dirtybird has confirmed their return to the Modesto Reservoir for the second year in a row. After moving twice since 2016, it's great to see Dirtybird Campout set up shop in a more permanent space. Dirtybird has always been the kind of community that sets down roots, and hopefully the serene shores of the Modesto Reservoir will one day become just as vital to the history of Dirtybird as Golden Gate Park where the first BBQ happened over a decade ago.
Stay up-to-date on all things Dirtybird Campout by signing up for their newsletter here.