What You Need to Pack for Your First Music Festival
So you want to go to a festival and have no idea what to pack. Maybe you're like Santa Claus and made a list and checked it twice. Only, your list consists of just your pajamas and toothbrush. It's only for the weekend! Packing for your first festival shouldn't be this stressful! We're here to help. Here are 7 must-pack items you need to bring to your first festival:
Hydration is Key
In order to ensure that you are able to dance the whole weekend away (and not while waiting in long lines for bottled water), you're going to need a hydration pack! Hydration packs are very convenient to store your water, gum, money, disposable camera, and more. They also keep your hands free of any cups or bottles that can get in the way of your dancing and will ensure you don't lose any liquids while bumping into other people in the crowds. Our top picks for hydration packs are from Vibedration and LunchBox. However, a Camel Pack will do just the trick.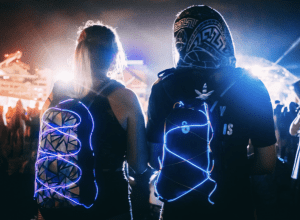 MY EYES!
Make sure to pack some shades or a hat! Assuming you're going to a festival on an ideally sunny day, you're not going to want the sun hindering your sight from seeing the stage. It's also a great accessory to add to your outfit.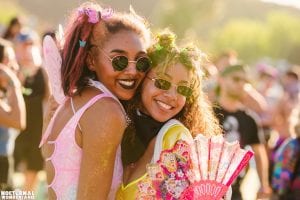 This Beat is On Fire & So Am I
Vibing with the crowd and jumping around to the music is all fun and games until you're sweating buckets. We suggest bringing a fan just in case you need some cooling down without leaving the stage. If you want to get fancy, we suggest electric fans with water that squirts on your face. Refreshing in a crowd of thousands of people.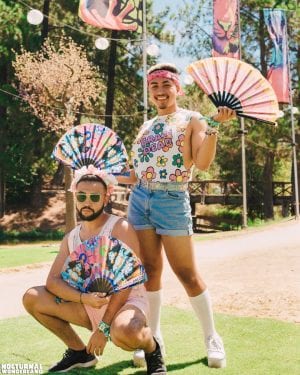 Cleanliness is Close to Godliness
Real talk. Using the porta potties is not the cleanest thing you're going to use at the festival. In fact, it's probably the dirtiest. Oftentimes, soap and water run out and no one comes to refill them. In our opinion, hand sanitizer or hand wipes are a necessity to bring to a festival. Then you'll be able to safely eat your chicken tenders without the worry of germs on your hands.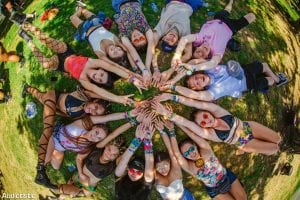 With Great Power Comes Great Responsibility
You're recording a set by your favorite artist and the beat is about to drop to your favorite song and then… your phone dies. You turn around and your whole group is gone and you reach to dial their numbers but you remember your phone is dead! Your dream festival just became a nightmare! We don't want that happening to you. To be safe, bring a battery bank to ensure a situation like this doesn't happen in real life. Though many festivals offer portable charging stations, you probably won't feel like squeezing through the crowd, risking an awesome set, to go charge your phone.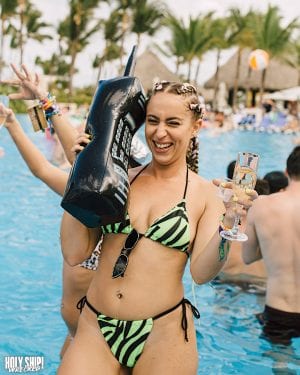 I Want Kandi
If this is your first time at an EDM festival, you're definitely going to want in on this. It is our pleasure to welcome first-time ravers into our community by trading kandi. Many first-timers don't know about trading kandi until they've experienced it but YOU are prepared! Make some kandi with the crew as a fun pre-festival activity and pack it to wear. It can be as suttle or as extravegant as you want it to be! It's another accessory to add to your outfit and you won't be empty-handed the first time you trade!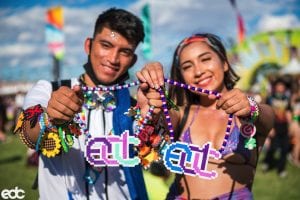 Minty Fresh
A staple that you should have in your bag is a pack of gum. Gum is perfect for after you eat some parmesan fries and go back to socializing with the crowds. It's something we put in our bags or car in everyday life, so why not here?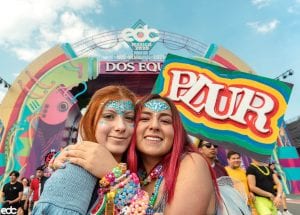 There you have it! Some of our highly recommended must-pack items. These will all ensure that you are prepped for any challenges a music festival may throw at you. Even if you forget to pack any of these items, we are sure you are still going to have a blast out there! Bumps in the road make funny stories later in life. Stay safe, stay hydrated, and have fun, young raver!