You've undoubtedly seen their bracelets and merch at festivals, even being rocked by some of the biggest DJs out there. Their look is clean and simple, with pops of color and design elements that bring sweatshirts, bracelets, hats, bandanas and more to life. But there's a lot more to Electric Family, one of the most successful EDM clothing and apparel brands out there, than meets the eye.
It's extremely easy to try starting up your own line. But it's a whole other challenge to make it successful and thrive in a fluid environment, with fashion trends changing on the reg. But when co-founder Steve Brew and his team first came up with the idea for Electric Family at WMC, they new exactly what cherry they could put on top of their cake to make the brand soar above and beyond all expectations. "We had the vision to combine music with charity since day one," he explained. "The charities were just as excited to be working with us and the artists as we were to work with them…it's a win-win situation for everyone." This aspect of Electric Family is what helped them stand out from the crowd and hit the ground running, especially with their bracelets.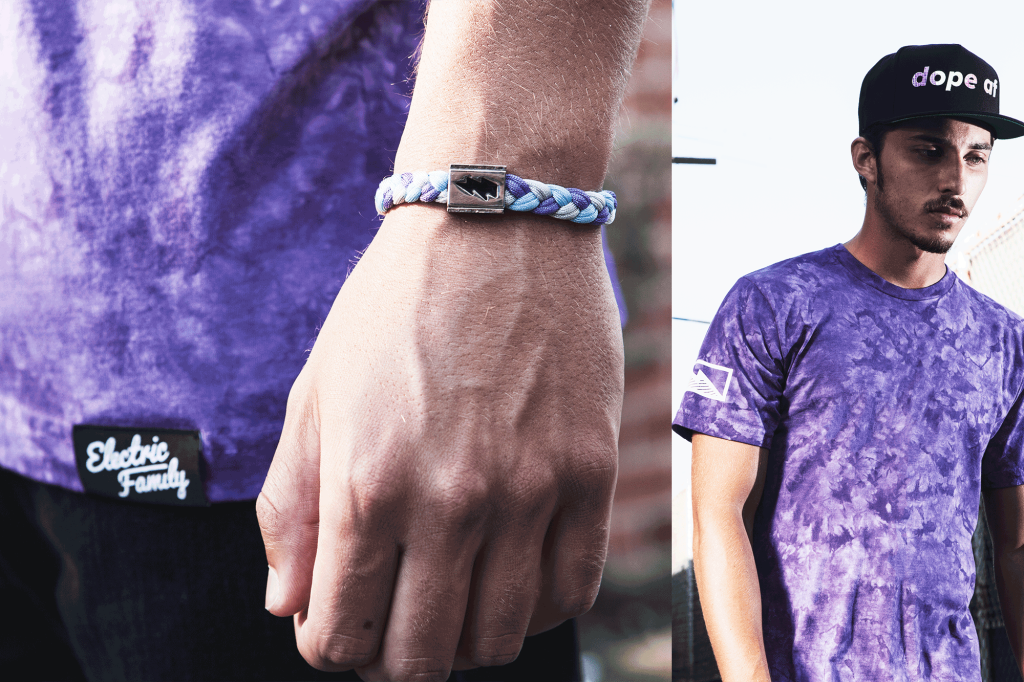 If you are not familiar with them already, Electric Family has a wide array of bracelets – all customized to either their brand, a festival or a famous DJ. Each DJ with their own Electric Family bracelet partnered with a charity of his or hers choosing, with a portion of the proceeds from the bracelet directly benefitting said charity. While each bracelet sticks to a similar template, they vary in color and logo, allowing you to adorn your wrist with whatever style you please. Adventure Club, Datsik, DJ Snake, Hardwell, Jauz, Laidback Luke and Skrillex are just some of the artists with their own custom bracelets.
But how did the team realize that the four pieces to the puzzle – Electric Family, charities, DJs and bracelets – would be their shot at success? "We started off with one bracelet style for everyone to support," Steve described. "After further thought, we came together and realized that we wanted fans to be able to support their favorite artists for a good cause." He then went on to outline an unforgettable experience – having dinner with Leighton from Adventure Club to see if they wanted to hold the honor of being the first artist bracelet. After a design process that involved the whole look and feel of the bracelet, Leighton and Christian, the other half of Adventure Club, decided to support the 'Fuck Cancer' foundation.
The rest is history, as Electric Family bracelets are perhaps the most coveted and recognizable piece of EDM apparel out there.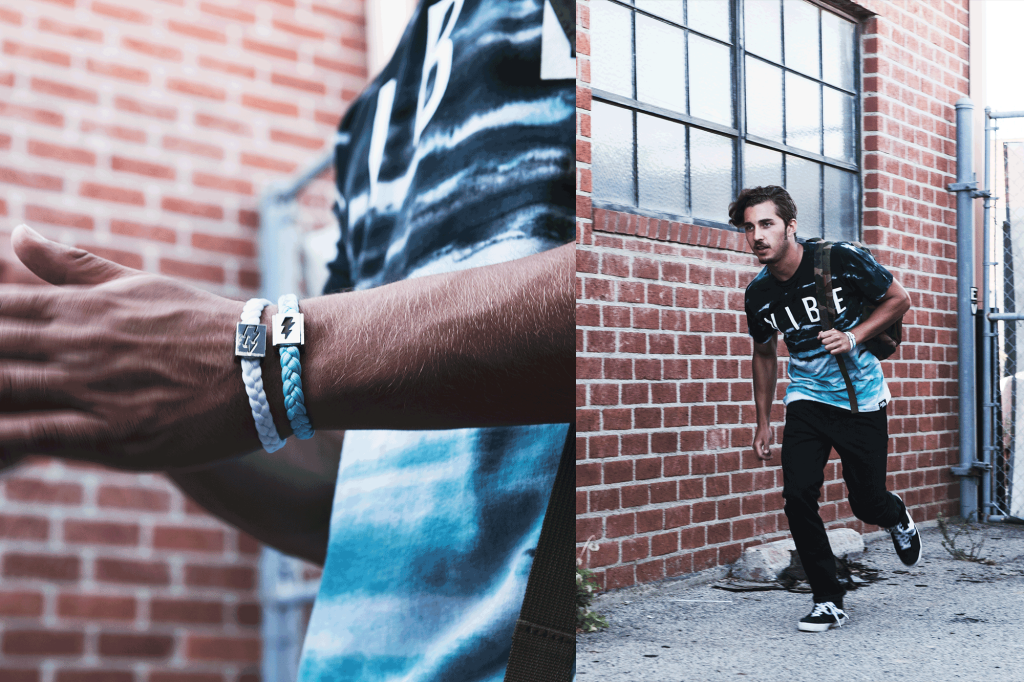 I was extremely curious to ask Steve why he and his team chose bracelets over other apparel options. He explained that bracelets, unlike t-shirts, bandanas, fanny packs, etc., don't lock you into a dress code. Anyone can wear one – even if you work in corporate America and have to wear a suit and tie every day to work. They're conversation starters, easy to travel with to festivals and shows, and, above all else, storytelling pieces that can enlighten others not only about the EDM scene, but about some of the world's most important charitable efforts.
While he couldn't reveal any specifics, Steve assured me that 2016 will be a huge year for Electric Family, as they have many exciting ventures in the works. In the meantime, check out their recently released Holiday Collection to get some of your shopping out of the way and be sure to keep a look out for what Steve and his team are working on next!