In 76 days we'll reunite under the Electric Sky for the biggest dance music event in North America — EDC Las Vegas! There's a lot of anticipation in the air and we are getting that much closer as each day passes. We're so close, that today Ticketmaster started sending out emails to EDC ticket holders confirming that their ticket(s) are ready to ship.
Ticketmaster is alerting attendees that they have until April 7th to update their address where they will receive their tickets. If your address has changed and you received this email (check your email!), simply reply to the email to update your address. We advise you to do this as soon as possible to avoid any delays.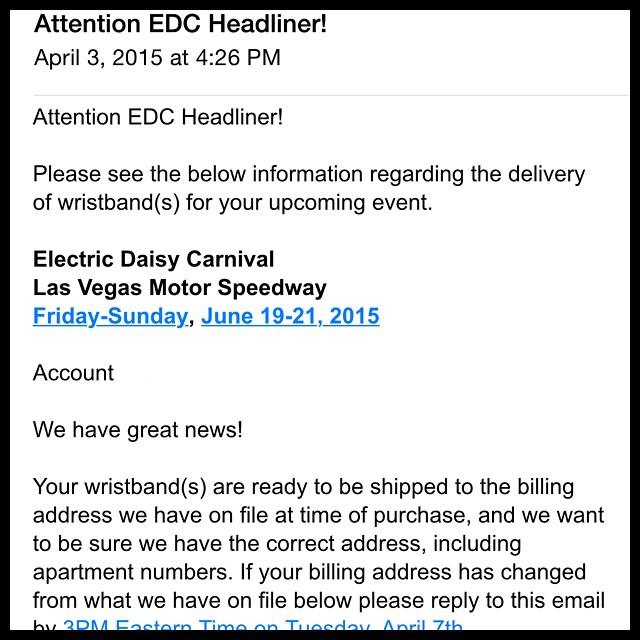 Ticketmaster today also revealed that Insomniac will be moving to wristbands for this year's Electric Daisy Carnival Las Vegas. No word yet if these bracelets will be same used at EDC Orlando or if they will have RFID/cashless capabilities.
We're almost there! EDC Vegas is just around the corner, and we look forward to seeing you all very soon. Until then, get those outfits and hotels ready!
EDC Las Vegas takes place at the Las Vegas Motor Speedway June 19, 20, and 21st. Limited VIP tickets are still available.