As electronic music fans adjust to a new way of life during this time, the nature of how we experience live performances has adjusted accordingly. The move from the mainstage to the living room has become the norm, with artists and festival curators broadcasting several exciting events over the last two weeks. Last weekend, Insomniac brought their magic to screens and televisions around the world for the first-ever Beyond Wonderland Rave-A-Thon. Beyond Wonderland was set to celebrate their ten-year anniversary at NOS Events Center the same weekend but due to the current state, the festival was moved to June 19th and 20th, 2020.
In its place, Insomniac followed suit with a virtual version of the beloved festival to bring the music, energy, and experience home to fans currently under the necessary lockdown conditions. The event took place over the course of two days on both Friday and Saturday from 8pm to 12pm each day on Insomniac's Youtube and Twitch channels. Over at Insomniac headquarters, the team put together a full-blown Wonderland-themed stage on par with the production elements Insomniac is well-known for complete with lasers, lighting, and special effects.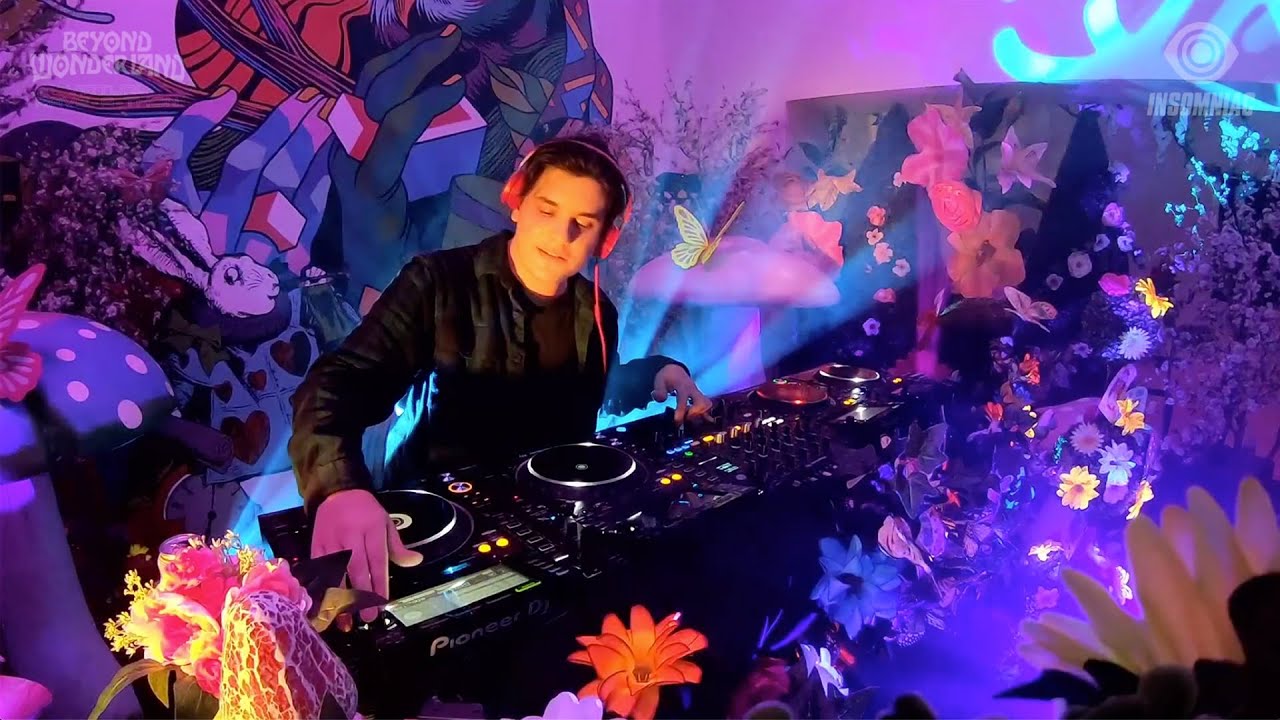 Meanwhile, the crew filmed the event in a live broadcast to fans as their favorite artists took the stage. The stage was brought to life by an array of artists including Audien, 4B, Elephante, Jack Beats, Dr. Fresch, Drezo, JOYRYDE, Loud Luxury, Mija, JSTJR, Kill The Noise, MONXX, Party Favor, SAYMYNAME, Schade, SVDDEN DEATH, and Wax Motif. Around the world, a stunning 3.5 million views tuned in from over 100 countries to join in on the fun.
According to Insomniac Founder Pasquale Rotella, "The energy that came from everyone who tuned in from around the world was unlike like anything I've ever witnessed in the 25 years of me starting Insomniac. Fans of all ages, families with their kids and grandparents, friends connecting through FaceTime across the globe, all throwing raves in their bedrooms. There was so much love coming from all different directions. We're now planning a calendar of Rave-A-Thons that I'll personally announce very soon."
After the success of last weekend, Insomniac is certain to have more in the works in the coming weeks to continue spreading the positive vibes across the EDM community and beyond. In a time where we need it most, the unity streaming from parts of this community is nothing short of inspiring. Until the next one, tune in to Insomniac Rewind to watch 24/7 live streams of past festivals.