If you haven't been to your first EDM festival yet, you might be overwhelmed with the amount of them that have popped up around the world in the last couple of years, what genres of electronic dance music are played at each, and what type of aura each one of them gives off. Your first festival experience is crucial, as it will be your introduction to the scene and will determine whether you will want to continue attending year after year. Today, we are giving you the top 5 reasons why EDC Orlando is your perfect first festival experience, and here at EDM Maniac, we never let you down.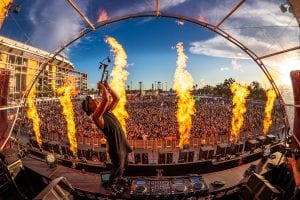 1. EDC Orlando has 4 different stages with a multitude of genres so there is something for everybody.
• EDC Orlando has the perfect amount of stages for a newbie. With EDC Las Vegas having 8+ stages, it can be a lot to decipher for someone attending their first festival, so starting out with the 4 stages at EDC Orlando will give you the experience needed to step up your game in the future.
• Festival pro tip: Save the set times as your phone background when you attend, so you can quickly glance at what DJs are playing at each stage.
2. EDC Orlando was established in 2011, and the creators, Insomniac know exactly what to do to curate the best festival experience possible for Headliners.
• With brand new festivals popping up all over, it can be tempting to attend a first-year festival. This, however, can be risky, as many times, first-year festivals are figuring logistics out as they go, and occasional setback occur during your festival weekend. Insomniac are OGs, and they have been through many different scenarios and have handled them professionally, so you can be certain that your EDC experience will be top notch.
• Festival pro tip: EDC offers locker rentals with phone chargers inside. You can use the locker as a meeting place for your group if anyone gets lost, and you'll have the peace of mind in knowing that your phone will stay charged throughout the weekend. Rent lockers here.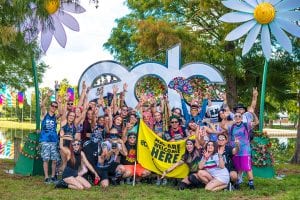 3. EDC Orlando is in The Sunshine State, and each year so far the temperature has been just right to rave the weekend away.
• With Florida winters usually beginning in December, November allows for a subtle temperature drop to the mid 70s. With some other festivals being located in snowy areas, or another extreme, the desert, EDC Orlando provides an environment that first time ravers can enjoy without being too concerned about extreme weather issues.
• Festival pro tip: Always bring a warm sweater and a poncho with you, as the temperature does drop a bit when the sun goes down. You can leave them in your locker just in case you need to whip them out later.
4. EDC Orlando brings some of the best DJs in the world, as well as underground artists that rarely come to the US, except for this jaw dropping weekend.
• If you check out EDC Orlando's 2019 lineup, you can be certain that talent is present. Insomniac prides itself on bringing some of the best DJs in the world to their stages to ensure that Headliners will be able to witness the best of the best. Ranging from Above & Beyond to Adam Beyer to Deadmau5 to Eric Prydz, it truly doesn't get much better than that variety. While other festivals present only one or two genres, EDC Orlando has pretty much everything, from trance to dubstep to techno to even hardstyle.
• Festival pro tip: During the month leading up to the festival, place emphasis on going through the entire lineup and listening to a song or two by each artist. You'll be surprised at how many new artists you'll discover, and you don't want to miss a single set.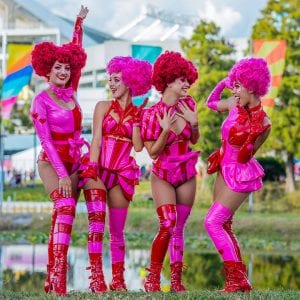 5. EDC Orlando's environment brings Headliners with some of the best outfits, and the stages make for an unforgettable rave.
• EDC's culture is truly PLUR, and you will get to witness some of the best outfits worn by attendees as they dance their butts off at the epic stages. Other festivals tend to be more low key, and not as electric. Insomniac truly brings a massive carnival of lights and lasers, prominently introducing you to what the festival life is all about.
• Festival pro tip: Start shopping for your outfits now! Make sure to choose outfits that are the perfect balance between cute and comfy, and choose your footwear wisely! I strongly recommend comfortable sneakers, as you will be on your feet dancing all day, and you don't want blisters. Feel free to go all out with the rave wear, as EDC is a judgement free place for you to express yourself and feel loved by all.
There truly is nothing like your first festival experience, and EDC Orlando is guaranteed to give you the most breath taking one possible. With tickets going fast, be sure to purchase yours here for an absolutely life-changing weekend. Can't wait to say "I told you so!!"
Featured photo by: Insomniac