EDM Maniac, the premier music publication and events organizer for all things EDM, is partnering with The Nightbreed to host a brand new open-air music and dining experience at W Rooftop in Hollywood.
Bringing back the vibes to the rooftops of Hollywood this summer, on Friday, May 14th 2021, Nighbreed and EDM Maniac present Midnight Frequencies with local LA tech-house DJs and producers: No Pants Party, Mary Droppinz, Cody Cordova and Jet Lexon on the legendary W Hollywood Hotel rooftop.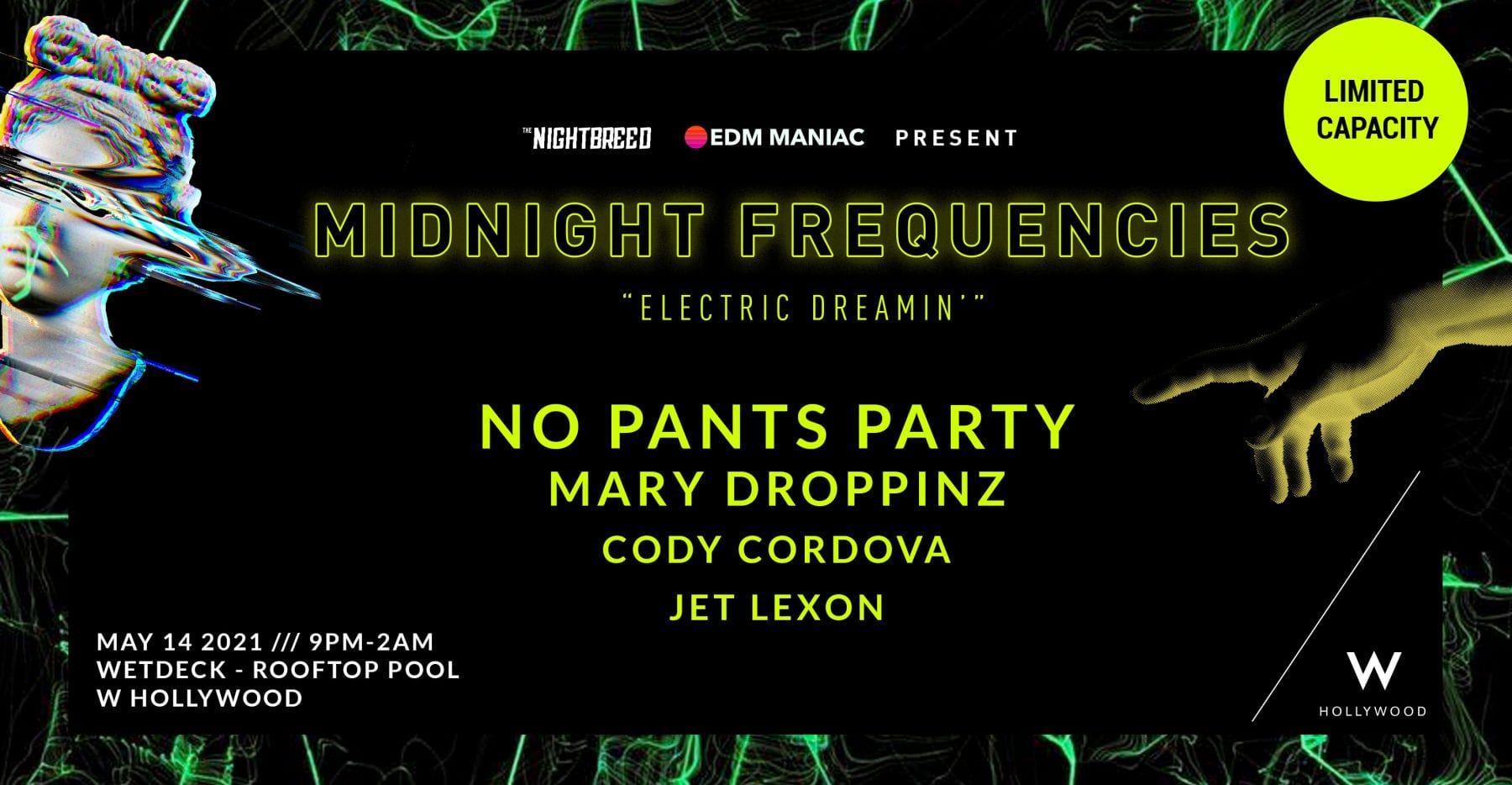 The event will operate with limited capacity, compliant with all CDC, state, and local Covid secure guidelines. Proof of a negative 48-hour Covid test or vaccination will be required for entry, along with temperate checks and masks.
WHEN:
May 14 2021, 9pm-2am PT
WHERE:
W Hotel Rooftop
6250 Hollywood Blvd, Los Angeles
WHO:
No Pants Party, Mary Droppinz, Cody Cordova,  and Jet Lexon
Founded in 2012, EDM Maniac is the premier source for all things EDM. What started as a publication to amplify emerging dance artists and events to the world, has now expanded to a multifarious brand. Along with their digital publication, EDM Maniac hosts CDC-compliant live events and produces technologically advanced live streams. Through their various verticals, EDM Maniac wishes to bring information, entertainment, and unity within the electronic dance community's ever-changing landscape both online and offline.
Earlier this year EDM Maniac started hosting virtual concert experiences with Insomniac TV, allowing ravers to experience rave culture and music in a new COVID safe way. On April 17, EDM Maniac co-hosted DisDance – central California's first ever socially distanced, immersive 'pod' rave event Sanger, California.